You are now in the main content area
Dr.
Jinyuan
Liu
Professor
BEng, MEng, PhD, PEng, PE
Areas of Academic Interest
Education
| | | |
| --- | --- | --- |
| Year | University | Degree |
| 2003 | New York University | PhD |
| 1999 | Tongji University | PhD |
| 1995 | Nanjing Hydraulic Research Institute | MEng |
| 1992 | Hohai University | BEng |
Spotlight
In his lab for applied geotechnical research, Jinyuan Liu's daily work requires him to play with dirt. "There's not a lot of glory in it," he says, laughing. "The beauty of my work is mainly buried in the ground, so people generally don't see it. But it's highly interesting to me and offers economic and social benefits for infrastructure development."
Liu is particularly interested in the practical potentials of mixing cement with Champlain Sea clay, which, in its native form, makes construction around the Ottawa region difficult. The clay is highly sensitive but can be stabilized by blending in cement. Liu's lab contains about $100,000-worth of clay samples from the Ottawa area which are used for testing and modelling.
His current work aligns well with his background in tunnel and deep excavation design. Liu also uses artificial intelligence to analyze trends in historical data to uncover new possibilities for improving geotechnical design, like pile foundations. "We need to be really up to date on the technology. At the same time, we work mostly with mother nature's materials. For me, that's an interesting combination."
 Jinyuan's LinkedIn Profile (external link, opens in new window)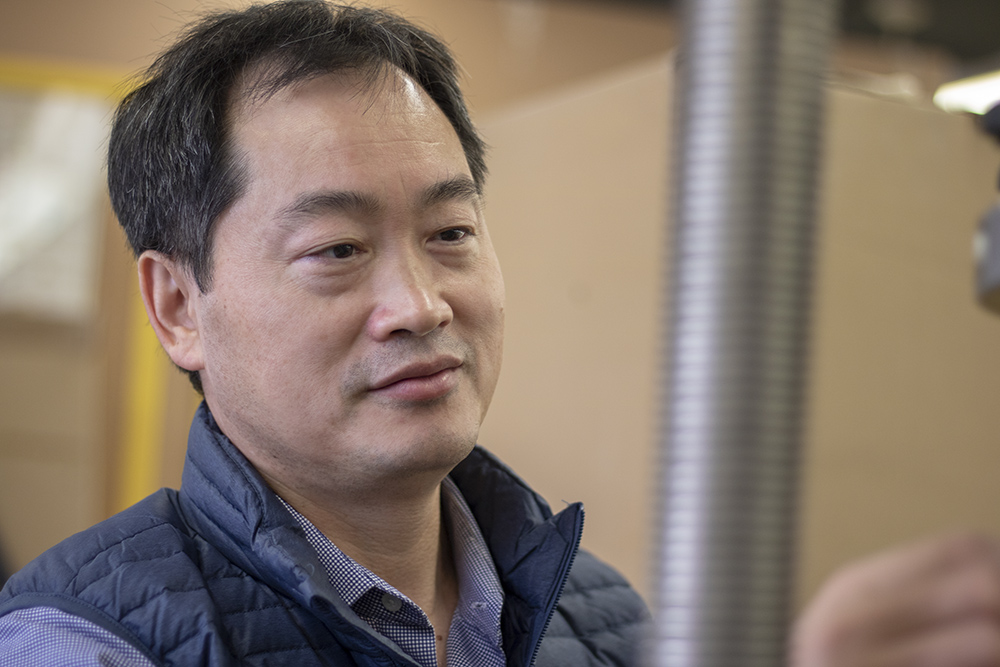 "The best engineering students are curious and love their chosen field. Attitude and work ethic take you far in life."
Liu J. 2014. Soil Nailing for Highway Construction in Ontario. MTO HIIFP-120 Report, 165p.
Liu J, Liu M, Zhu Z. 2012. Sand deformation around an uplifting plate anchor. ASCE, Journal of Geotechnical & Geoenvironmental Engineering, 138(6), 728–737.
Iskander M, Liu J, Sadek S. 2002. Transparent amorphous silica to model clay. ASCE, Journal of Geotechnical & Geoenvironmental Engineering, 128(3), 262-273.
Liu J, Iskander M. 2010. Modelling capacity of transparent soil. Canadian Geotechnical Journal. 47(4), 451-460.
View more publications on ResearchGate (external link, opens in new window) .
Member, 2007-2019, Deep Foundation Institute - Technical Committees
Chair & Member, 2008-2019, Canadian Geotechnical Society - Education Committee
Special Issue Co-Editor, 2011-2017, GeoChina International Conference Series
Member, 2015-2016, Tunnelling Association of Canada - Ontario Chapter - Executive Committee
Chair & Member, 2008-2012, Canadian Geotechnical Society - Southern Ontario Section - Toronto Group - Executive Committee
Tunnel Engineer, 2005-2007, Jacobs Engineering Group, Detroit, MI
Senior Geotechnical Engineer, 2002–2005, STV Inc., New York, NY