You are now in the main content area
Dr.
Nariman
Yousefi
Assistant Professor
BSc, MEng, PhD
Areas of Academic Interest
Graphene and other 2D nanomaterials
Self-assembled 3D macrostructures for energy and the environment
Environmental nanotechnology
Advanced multifunctional materials
Bio-inspired self-assembled nanostructures
Spotlight
Water makes up 60% of our bodies and 71% of the earth's surface—but it makes up 100% of Nariman Yousefi's research.
Yousefi is developing an innovative water filtration technology. Made of graphene, a carbon-based material whose full properties were discovered in 2004, his "sponge" has the potential to revolutionize the kind of water we drink. "I'm trying to make it possible for everyone to have access to safe, clean water," he says. "From northern communities in Canada to developing countries around the world."
When scaled for home-use, his filtration system will be small enough to fit in a jug yet powerful enough to absorb contaminants such as heavy metals, pharmaceuticals, hormones, illicit drugs, bacteria and viruses, as well as nano- and micro-plastics, many of which current technologies cannot remove. Yousefi's filter will also be eco-friendly. "This needs to be a basic operating principle for engineers,
especially in the water field," he says. "Everything you design and invent needs to be green."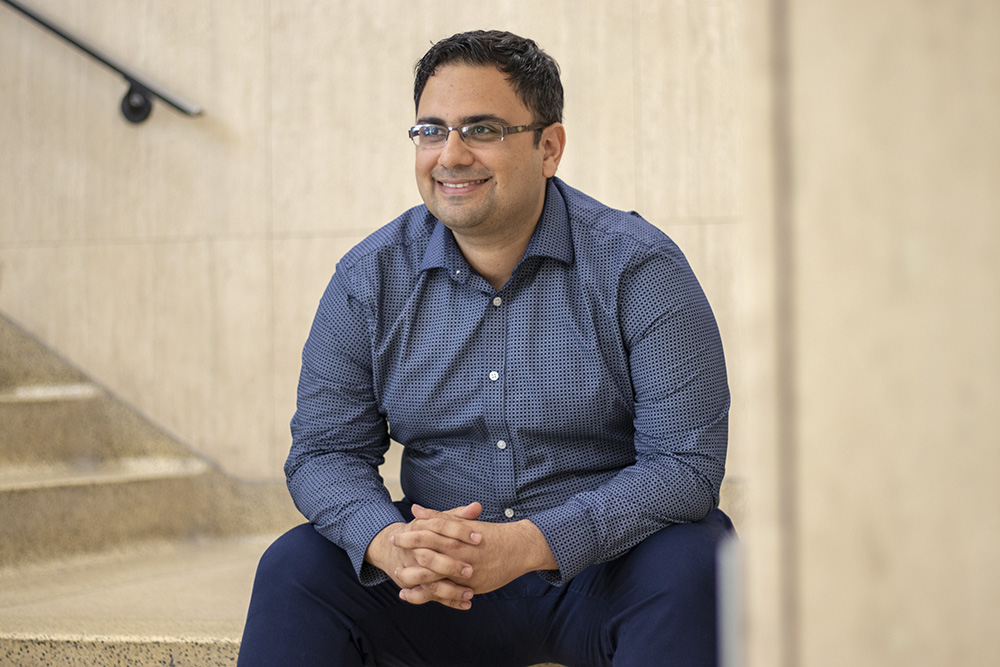 "Seeing an idea of yours turning into a product that can help people? Nothing is more exciting."