You are now in the main content area
Dr.
Mehrab
Mehrvar
Professor, Associate Chair (Graduate Studies)
BSc, MSc, PhD, PEng
Areas of Academic Interest
Advanced oxidation technologies for water and wastewater treatment: process development and design of individual and combined processes, kinetics, modeling, and simulation
Photochemical reaction engineering in environmental processes: simulation, modeling, kinetics, mass transfer, and photoreactor design

Integration of advanced oxidation technologies and biological processes for the treatment of water and wastewater: process design, modeling, simulation, and optimization

Effect of climate change on water quality and quantity

Spotlight
Mehrab Mehrvar's entire life has been shaped by water. "Growing up, our town did not have a sewage system," he says. "We had to boil all our water so we wouldn't get sick."
It was this early reality check that turned Mehrvar into the passionate environmentalist and lecturer he is today. "My students respond to my enthusiasm. It keeps them motivated to learn and try to solve the problem we're faced with."
That problem is climate change. With rising sea levels causing unprecedented flooding, how do we protect aquifers—the source of drinking water for much of the world—from over-salinization? To address this issue, Mehrvar and several of his grad students are building mathematical models based on data they've collected in Cartagena, Colombia, a city struggling with this very issue. The models, Mehrvar hopes, will convince the municipality to take action to prevent further flooding and consider improvements to water treatment technology.
It's a challenging task, but Mehrvar is striving ahead. "It's my duty," he says. "A true engineer has a responsibility to help improve the world."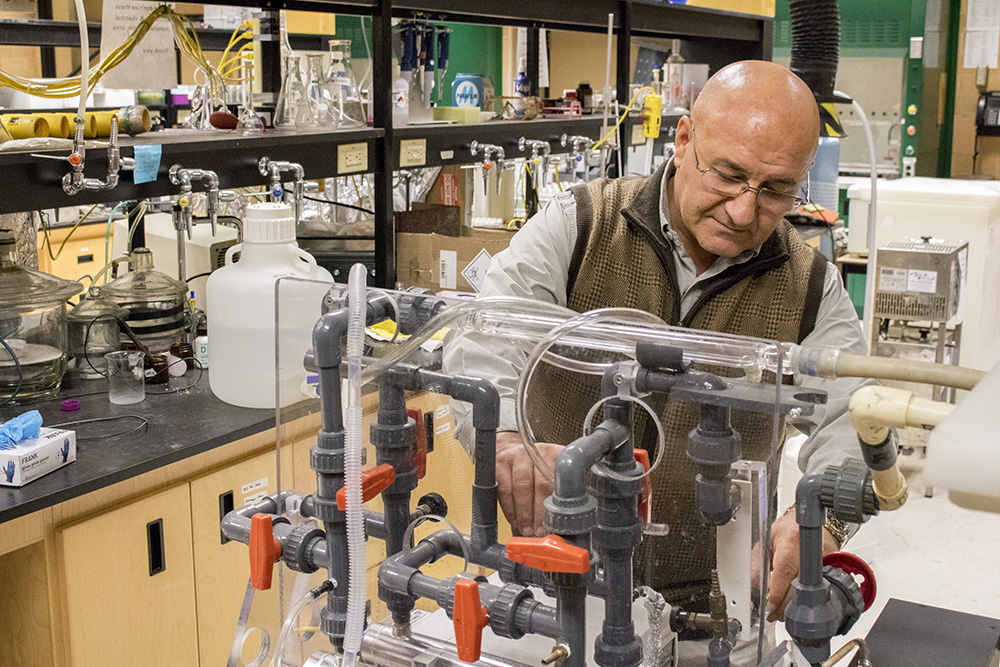 "A true engineer has a responsibility to help improve the world."