You are now in the main content area
The Volt Program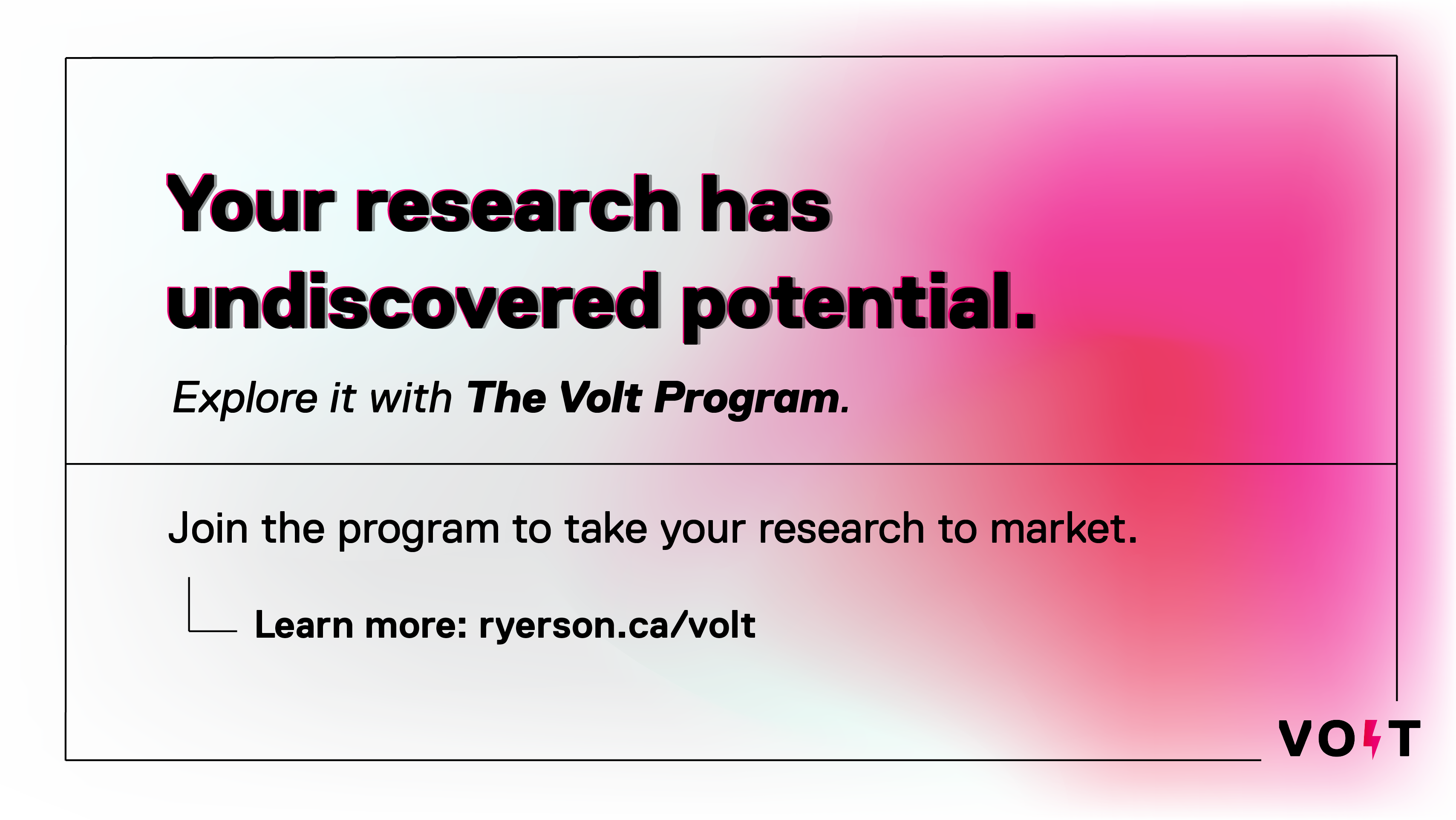 Volt supports students and their faculty supervisors in taking their research from ideation to commercialization. This 10 week program runs twice a year, and equips students with the needed entrepreneurial skills to help assess the commercial viability of their research.
The vision of Volt is to provide entrepreneurial education to student deep tech researchers. By providing entrepreneurial training, coaching meetings, a community of entrepreneurs and access to various external events, Volt aims to help students understand the market potential for their research.


This training will be delivered by commercialization experts - serial entrepreneurs who have launched and/or invest in technology-based startups.

By joining Volt, you will automatically get access to various workshops, events and sessions hosted by the different Ryerson Zones.

During the program, teams will receive weekly meetings with mentors to assess their needs and next steps.

In the program, you will be surrounded by future entrepreneurs, like yourself, who you can connect with for advice, support or other relevant introductions.

Volt is looking for students with big ideas who believe their tech based research can solve real world problems. Interested applicants must apply with the following:
A faculty supervisor on their team.
Research to support the feasibility and viability of their project.
Applications are now closed.
For questions regarding the Volt Program, please be sure to contact Wesley Kosiba - iBoost Program Coordinator, at wkosiba@torontomu.ca