You are now in the main content area
Lunch Program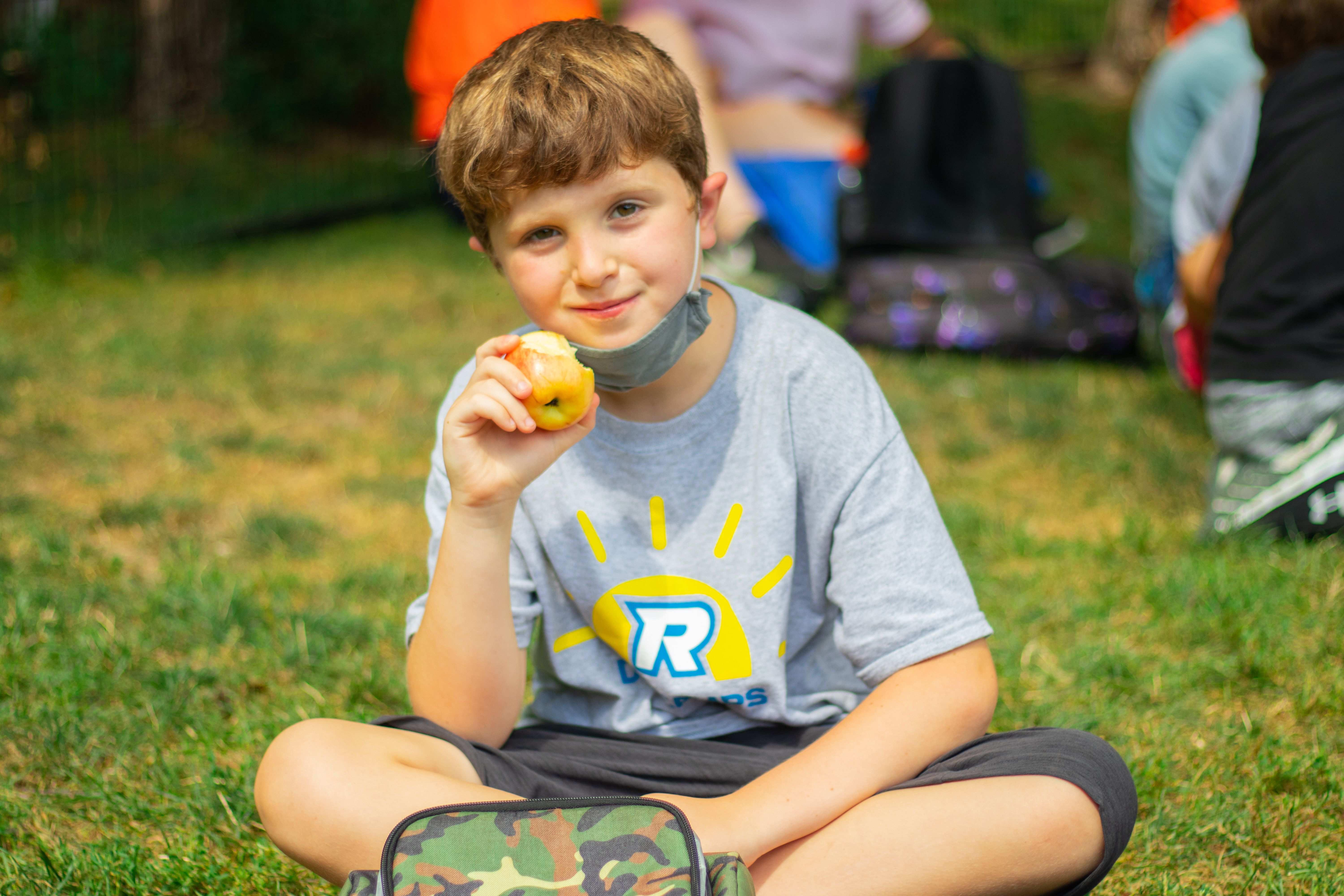 Description
Campers will need a healthy lunch and two snacks to get the most out of their camp day.
This year we have once again partnered with Rose Reisman Catering to provide a lunch program for those families who would like a hot lunch and snacks delivered to them at camp each day. Meals are individually packaged and served in fully recyclable packaging.
Halal, vegetarian, and vegan options are available, and substitutions are available for allergies). An example of the weekly menu is enclosed below.
You can sign up for the lunch program when completing your child's registration for camp. If you decide to enroll in the lunch program after completing your application, simply log in to your CampBrain account, external link and add the lunch program to your camp registration. You will be given the choice between a small and large meal option, with examples. For older campers and those in one of our Sport Camps, a large size is recommended.
Sample Menu

Monday: Chicken Teriyaki with noodles & steamed veggies (snacks: granola bar, muffin, and fruit)
Tuesday: Perogies with sour cream & corn nibs (snacks: apple sauce, cheese & crackers, and fruit)
Wednesday: BBQ meatballs with mashed potatoes & steamed veggies (snacks: muffin, carrots, and fruit)
Thursday: Butter chicken with rice & warm green peas (snacks: granola bar, mini banana chip loaves, and fruit)
Friday: Beef burger with ketchup & carrots (snacks: apple, popcorn, and fruit of the day)
Portion Examples
Meatballs and mashed potatoes:
Small: 3 meatballs, 4 oz of mashed potatoes, and 1/3 cup steamed veggies
Large: 5 meatballs, 8 oz mashed potatoes and 1/2 cup steamed veggies

Chicken fried rice:
Small: 4 oz of chicken and 1.5 cups of rice
Large: 6 - 7 oz of chicken and 2.5 - 3 cups of rice
Pricing
Large: $11.50 / day
Small: $9.75 / day