You are now in the main content area
In the Spotlight


Talking Black Studies
In February 2022, The Creative School and The Faculty of Arts, in collaboration with The Catalyst, hosted the 3rd Annual Black History Month celebration. The first event in this co-collaboration, was "Talking Black Studies": a virtual fireside chat featuring Black faculty and allies at Toronto Metropolitan University who will be teaching courses in the Black Studies minor.

In the News

Featuring Original Artwork
Throughout the site we've featured original artwork from visual artist Anna Jane McIntyre: an artist with a playful practice that combines storytelling, drawing, sculpture, printmaking, performance and microactivism. Her work investigates how people perceive, create and maintain their notions of self through behaviour and visual cues, and is an ever-shifting visual mashup of British, Trinidadian and Canadian cultural traditions. Her work has been presented in Canada, the United States, England, Europe, Brazil, South Africa and the Caribbean.

Podcasts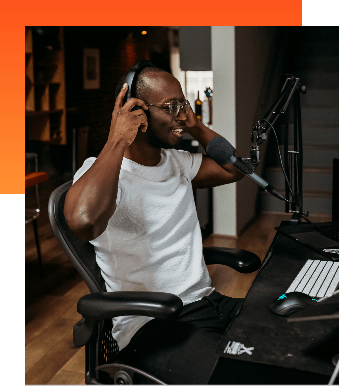 Dalton Higgins and Melayna Williams bring important and uncomfortable Black community conversations out in the open.
Chanele McFarlane, certified career strategist, TEDx Speaker and founder of the career blog, "Do Well Dress Well", hosts a bi-weekly podcast about the truth behind what it takes to succeed with personal branding, job searching, public speaking, & career planning.
Vinita Srivastava hosts scholars and activists who view the world through an anti-racist lens.