Shaping tomorrow's leaders: Institute for Democratic Leadership (Formerly Institute for Future Legislators)
July 20, 2023
In early June, the Institute for Democratic Leadership (Formerly the Institute for Future Legislators) (IDL) brought over 25 promising new leaders from across Canada to the heart of where political decisions and policymaking unfolds – Parliament Hill. Participants travelled to Ottawa to employ the knowledge and skills training they learned from the program in mock question periods, caucus meetings, and other exercises that gave them a glimpse into what their futures could look like as tomorrow's leaders.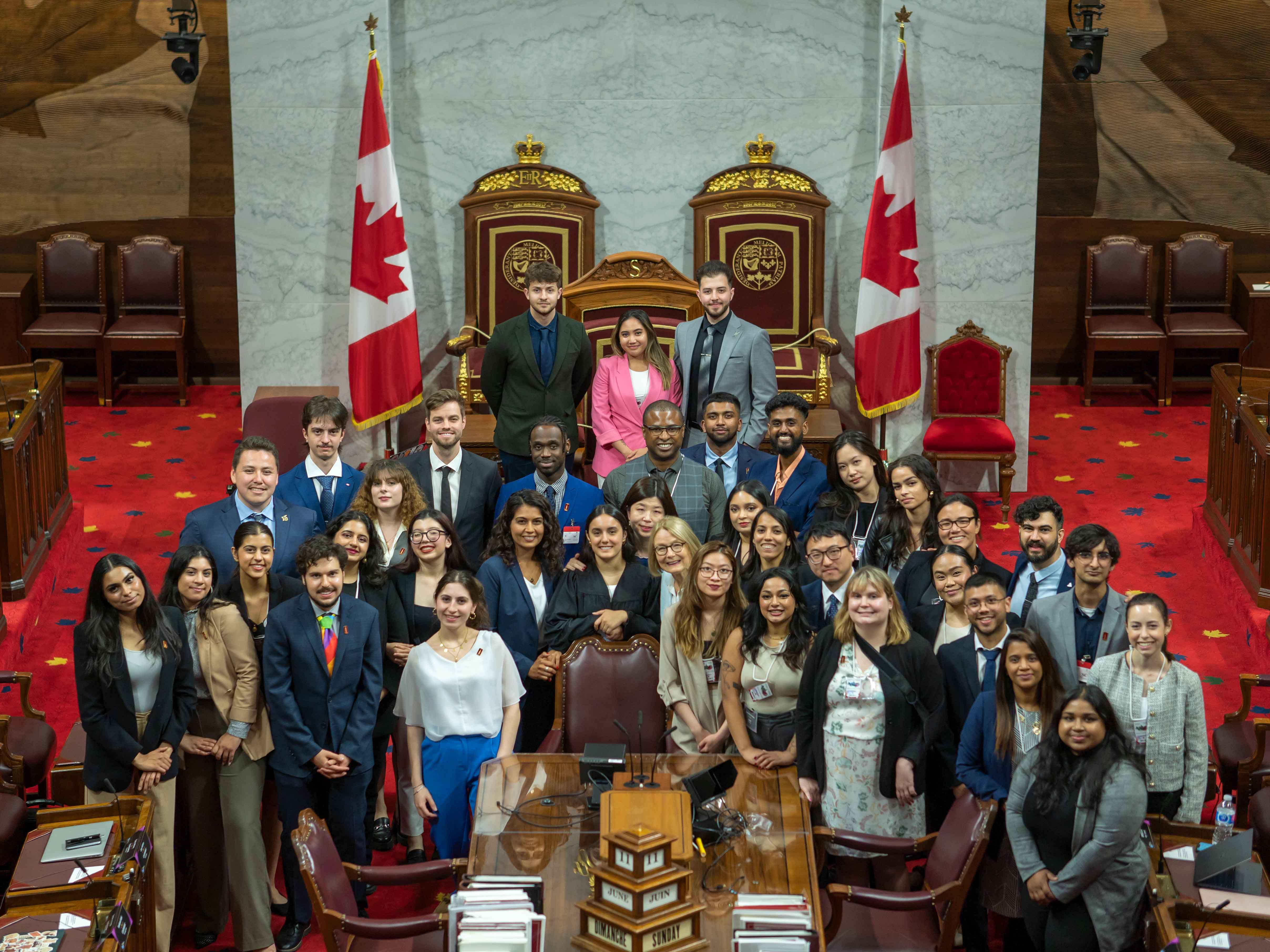 The IDL is a six-week program hosted by the Faculty of Arts at Toronto Metropolitan University (TMU). The program seeks to engage emerging leaders who are interested in exploring not only what legislatures look like today, but what could look like tomorrow. Current and former Members of Parliament, policy experts, and academics share their knowledge and perspectives on leadership and political life to inspire participants to see their own potential as future leaders and advocates – whether that be in government, the public sector, labour, or any path they pursue.
To grasp the realities of political life, IDL empowers participants to hone their skills in a practical setting. Through exercises and simulations, participants gain a first-hand understanding of the challenges often encountered in decision-making processes – and what it takes to overcome them. These exercises include mock legislative sessions, policy debates, and media interviews. Throughout the program, participants debate various topics, and unpack legislative ethics, public policy, constitutional law, campaign tactics, and negotiating techniques. Focused on centring equity, IDL seeks to engage those who are underrepresented in today's political environment and those who wish to learn more about how our governments operate in order to bring about change.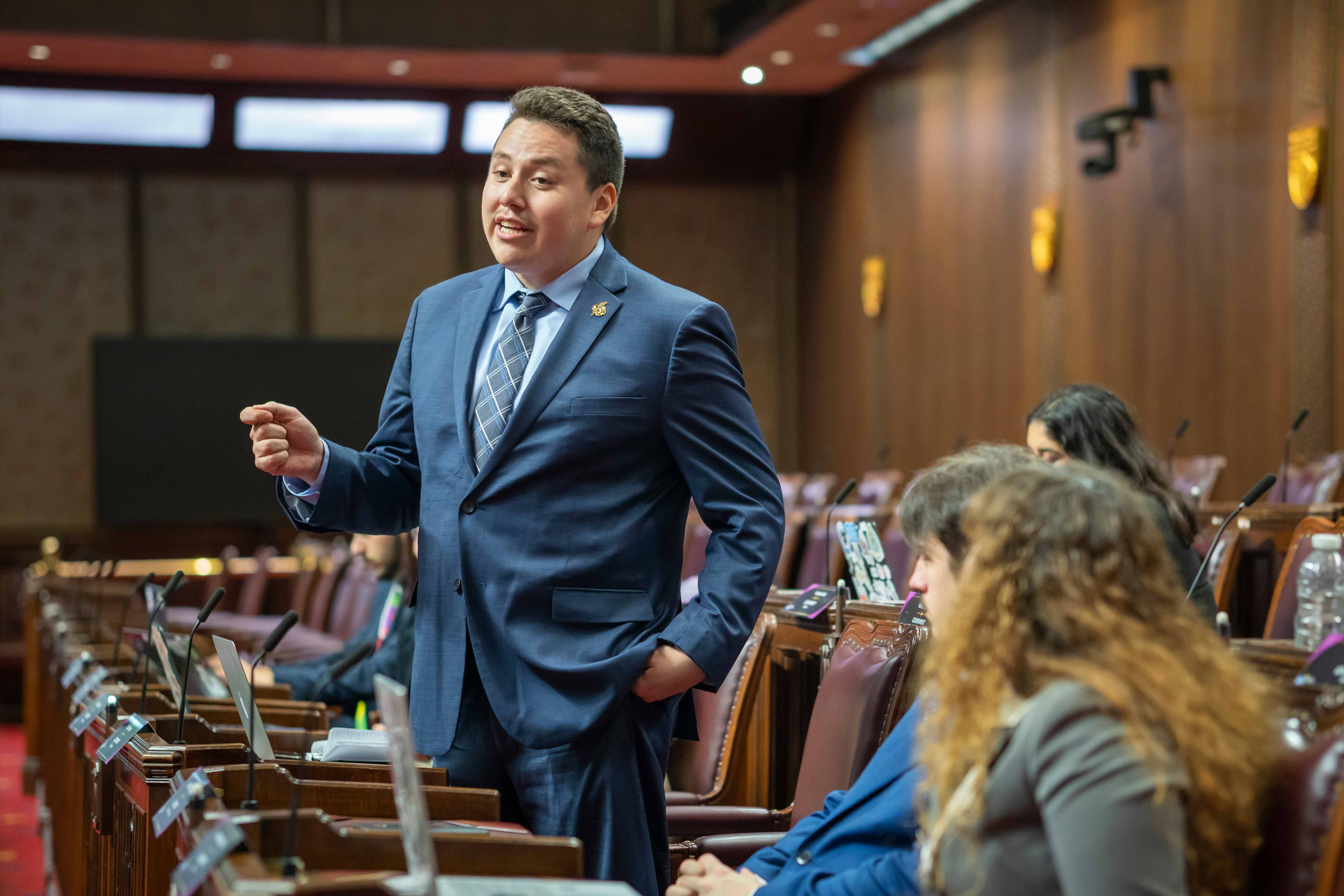 Cody Anthony, a Business Management student at TMU and the Prime Minister of the 2023 IDL parliamentary simulation, shared his motivations for applying to the Institute.
"My motivation was solely to develop my political acumen and spend time with my friends - I'm excited to say that I gained that and so much more," said Cody. "I was always interested in going into politics, but I never knew if being a representative was where I saw myself. Being able to experience what it's like to fight for my people in these spaces, it showed me that this is possible. Without this program, I'm not sure if I would have ever considered it."
The IDL program strongly emphasizes developing a sense of community and networking among participants in addition to the educational components. Informal get-togethers, social occasions, and team-building exercises are organized to promote cooperation and create enduring connections among aspiring legislators.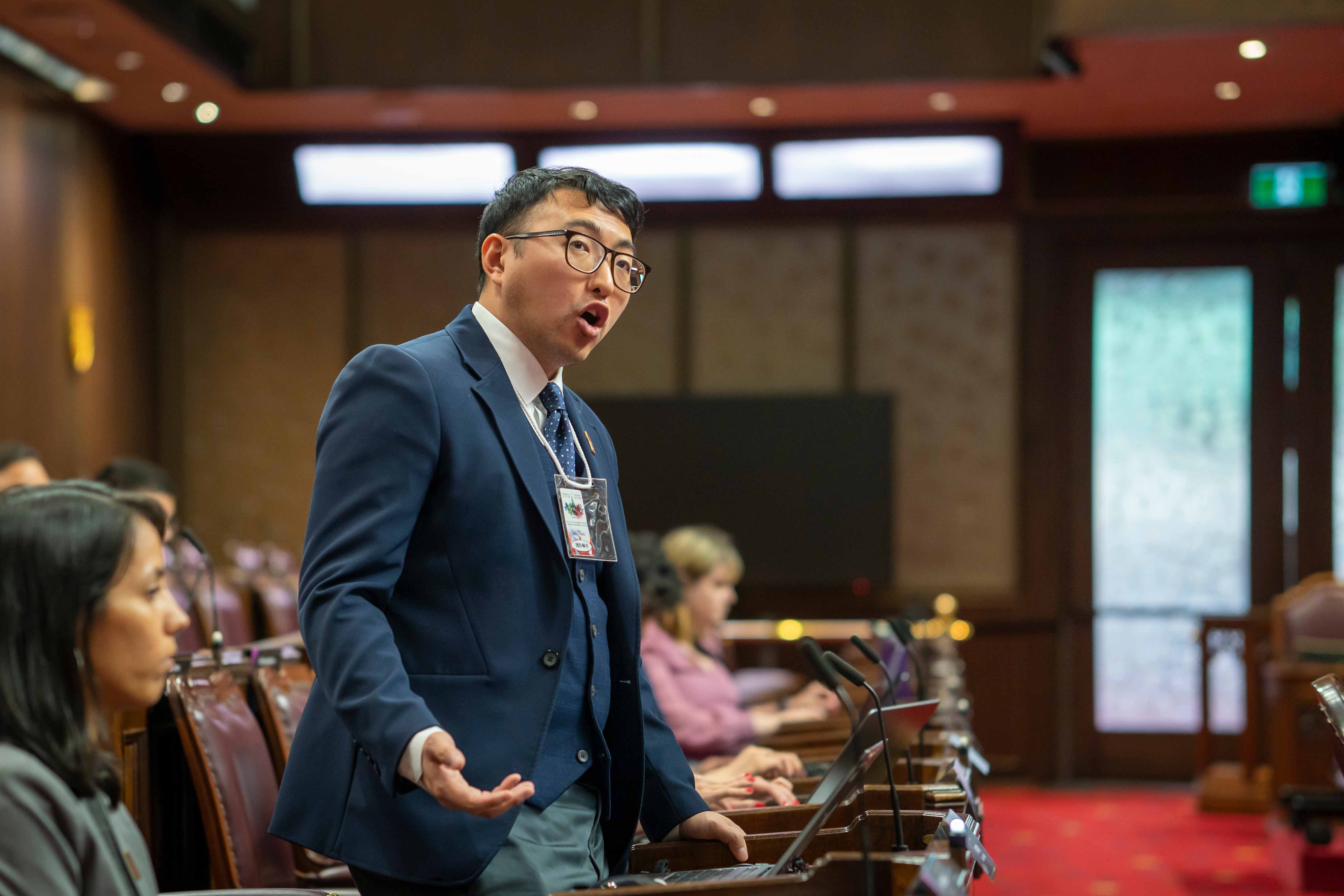 Tsz Him Hymns Chu, an out-of-province participant from Alberta, highlighted his experiences with the IDL program.
"The program offered me an expanded network of like-minded individuals. Collaborating with fellow participants from diverse backgrounds and provinces would expose me to a wide range of perspectives and experiences. This network would serve as a valuable resource, offering mentorship opportunities and fostering lasting relationships with future leaders. These connections strengthen my support system and provide insights from different regions, enriching my understanding of political dynamics across Canada."
While in Ottawa, participants were guided through tours of the House of Commons and the Senate, where they would later debate legislation on the legal voting age and universal basic income. This immersive experience offered participants a look into the legislative process and the role of elected representatives in determining public policy.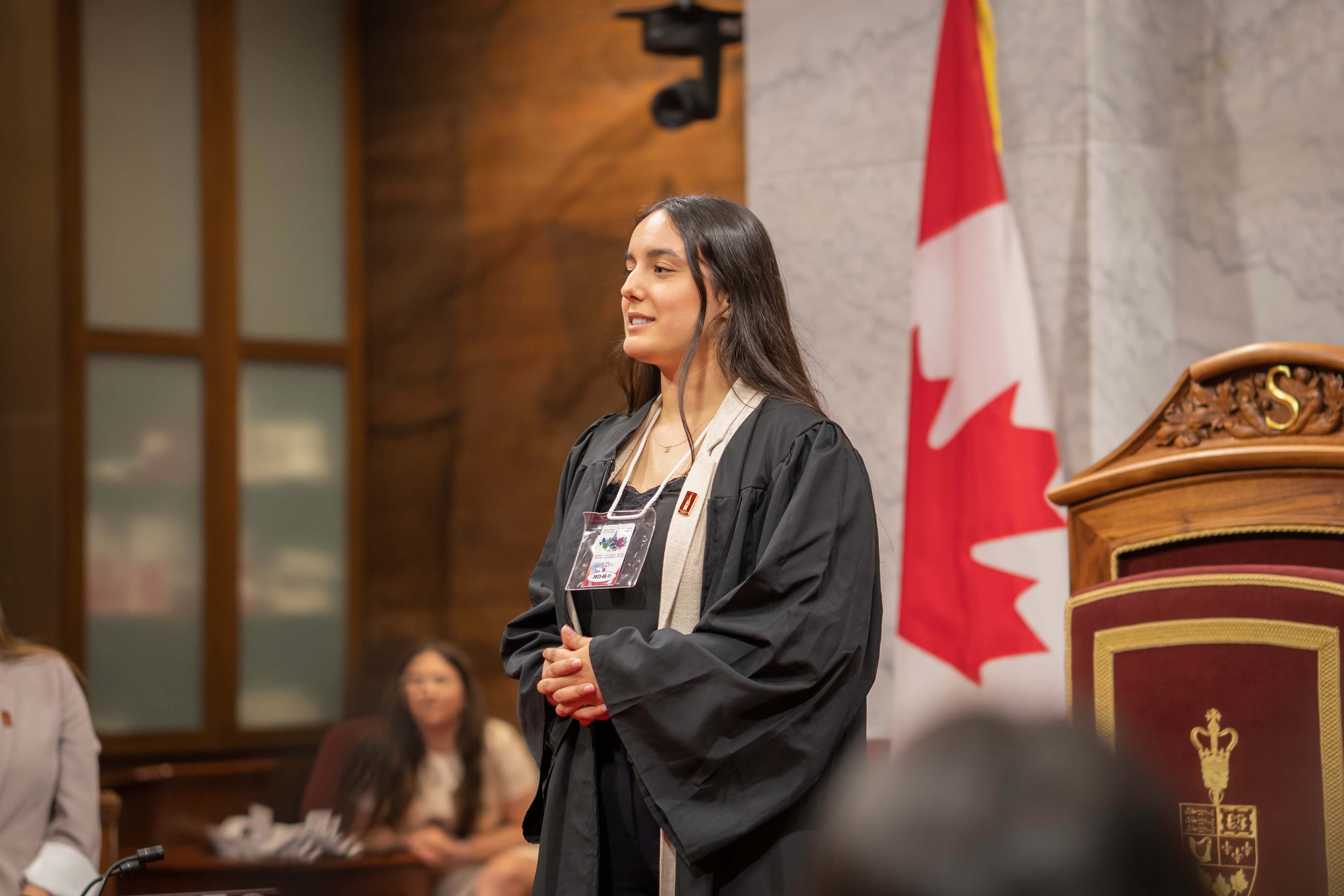 Hawa Shams, a TMU Criminology student and the Speaker of the House for IDL 2023 simulations shares her thoughts on winning Speaker of the House.
"Since the start of the program, I knew I wanted to be the Speaker, so I gained support from my caucus, who helped me gain support around the house," said Hawa. "What I found most rewarding about serving as the Speaker was the position of leadership that I held and the influence I had within the legislative branch of government. Being able to shape and guide the agenda and lead debates was one of my achievements that stand out during my time at IFL."
The Institute for Future Legislators leaves a lasting impact on its participants, empowering them to use their knowledge and skills to become influential and effective leaders who will shape the future of Canada's political landscape. For updates on next year's Institute for Democratic Leadership, visit their website.
The 2023 IDL program was made possible in part with support from AMAPCEO and UFCW.