Exploring the relationship between non-human nature and our health
Dr. Sarah Elton receives an inaugural Early Career Investigator Award from the Gairdner Foundation
November 15, 2021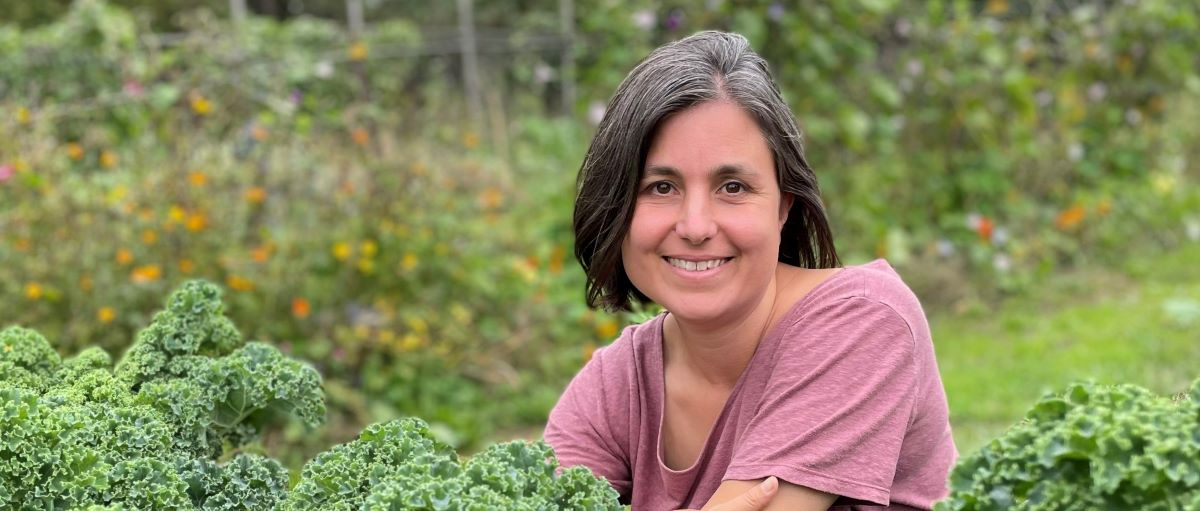 What happens if we challenge the widely-held view that humans are the supreme species and consider the agency of nonhuman nature in public health and medicine?
Critical qualitative health researcher and Assistant Professor of Sociology, Dr. Sarah Elton is being awarded an inaugural Early Career Investigator Award in the Global Health stream by the Gairdner Foundation (external link) for her research exploring the relationship between human health and non-human nature.
"Human health is not an achievement of an independent human, but it is rather the product of interconnections and interdependencies, including between people and plants," says Dr. Elton. She studies relational health, investigating the impacts of interactions between humans and plants.
Among her recent studies, Dr. Elton conducted field work in the Regent Park neighbourhood of Toronto (external link) that is being redeveloped from a social housing community to a mixed-income area. The redevelopment has involved building on land where residents have grown food for decades. Locals did not want to lose their growing space, so they advocated for gardens in the new neighbourhood, wanting to sustain their relationships with plants. Now, community gardens are housed within the park itself and on the rooftops of the condominiums and social housing apartment buildings, showing how health is produced in part by the community members' relationships with the plants in their gardens.
Celebrating research excellence
The Gairdner Foundation was established in 1957 with the main goal of recognizing and rewarding international excellence in fundamental research that impacts human health. The Foundation celebrates the world's best biomedical and global health researchers through seven annual and highly prestigious awards. Historically, Gairdner laureates have been traditional medical researchers, 96 of whom have gone on to receive Nobel prizes.
Dr. Elton's award reflects a broadening of the Foundation's focus. First, the new Early Career Investigator Awards allow the Gairdner Foundation to engage with and support more researchers earlier in their careers. Second, Dr. Elton is the first critical qualitative health researcher - rather than biomedical researcher - to be recognized by the Foundation.
"Qualitative research deepens our scientific understanding of the world - but it's not always valued. Since the Gairdner Foundation had never recognized this type of research before, I was not originally sure if I should apply," Dr. Elton notes, "I was honoured to be chosen for this award."
Chosen for creative and interdisciplinary approach
Dr. Elton was selected by this year's John Dirks Canada Gairdner Global Health Award recipients, Drs. Joseph Sriyal Malik Peiris (external link) and Yi Guan (external link) , who were awarded "for significantly contributing to understanding the origins and options for control of newly emerging infectious disease outbreaks in Asia, notably zoonotic influenza and severe acute respiratory syndrome (SARS)."
Dr. Peiris commented that, "Professor Elton's research is very original and unconventional and cross-disciplinary, and I find this crucial and fascinating."
"Dr. Elton's award aligns with our growing understanding of the factors that influence human health and the importance of interdisciplinary exploration," said Dr. Janet Rossant, President & Scientific Director of the Gairdner Foundation.
As an Early Career Investigator award recipient, Dr. Elton made a presentation on her research during the Gairdner Science Week 2021 Symposium, which can be viewed on the Gairdner YouTube channel (external link) .