You are now in the main content area
Message from the Dean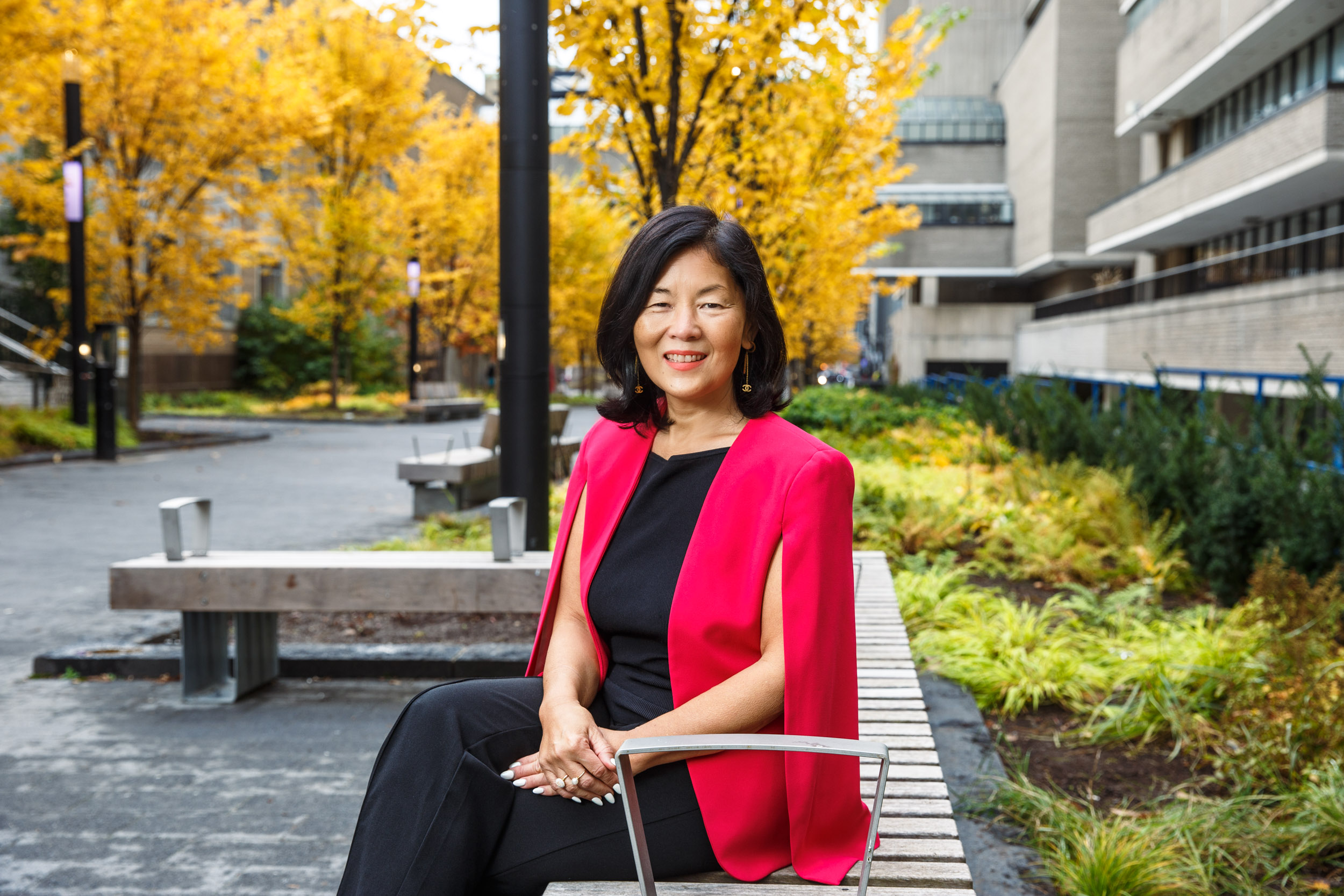 Welcome to the Faculty of Arts at Toronto Metropolitan University. Like many students at TMU, I was the first in my immediate family to attend university. As a young undergraduate in a liberal arts program, I began to understand the world in new ways. Higher education piqued my intellectual curiosity, honed my research and communication skills, and connected me in new and meaningful ways to local and global communities. For most students, whether they pursue a degree in the humanities, social sciences, or interdisciplinary studies, a university education provides an important foundation for their future lives – as workers, consumers, citizens, and leaders.
Many decades have passed since I graduated and I am now honoured to lead a large, dynamic, and ground-breaking Faculty within one of Canada's boldest, most culturally diverse, and distinctly urban universities. The Faculty of Arts is home to internationally acclaimed researchers from the humanities, social sciences, and emerging multidisciplinary fields, dedicated teachers, innovative community partners, and talented, energetic, and inspired students. We also collaborate with a celebrated group of distinguished visiting professors and practitioners. Our innovative programs and centres of research reflect social, political, and economic trends locally, nationally, and internationally. Most recently, we have launched the Yellowhead Institute, an Indigenous-led think tank that will support Indigenous governance. Arts also actively promotes research and community engagement on democratic engagement and is home to the Democratic Engagement Exchange and a new Jarislowsky Democracy Chair.
The Faculty of Arts is growing and vibrant having launched more than 80% of our programs since 2005. Our 14 undergraduate academic programs and 13 Arts or interdisciplinary graduate programs focus on community engagement and practical and relevant outcomes. Our graduates are informed and confident, possessing keen research, communication, and interpersonal skills that prove to be a rich resource as they undertake pursuits in the public and private sector, locally and globally.
For students, faculty researchers and teachers, staff and community partners, alumni and donors, the Faculty of Arts promotes personal and professional growth, currency, and meaningful engagement. In the classroom and community, we promote cutting-edge inquiry into Indigenous governance and policy; democracy and democratic engagement; migration, immigration and settlement; equity and social justice; environmental sustainability; health and wellness, among many other timely and relevant issues. We inspire meaningful change through the humanities and social sciences.
Pamela Sugiman