You are now in the main content area
Alumni Achievement Awards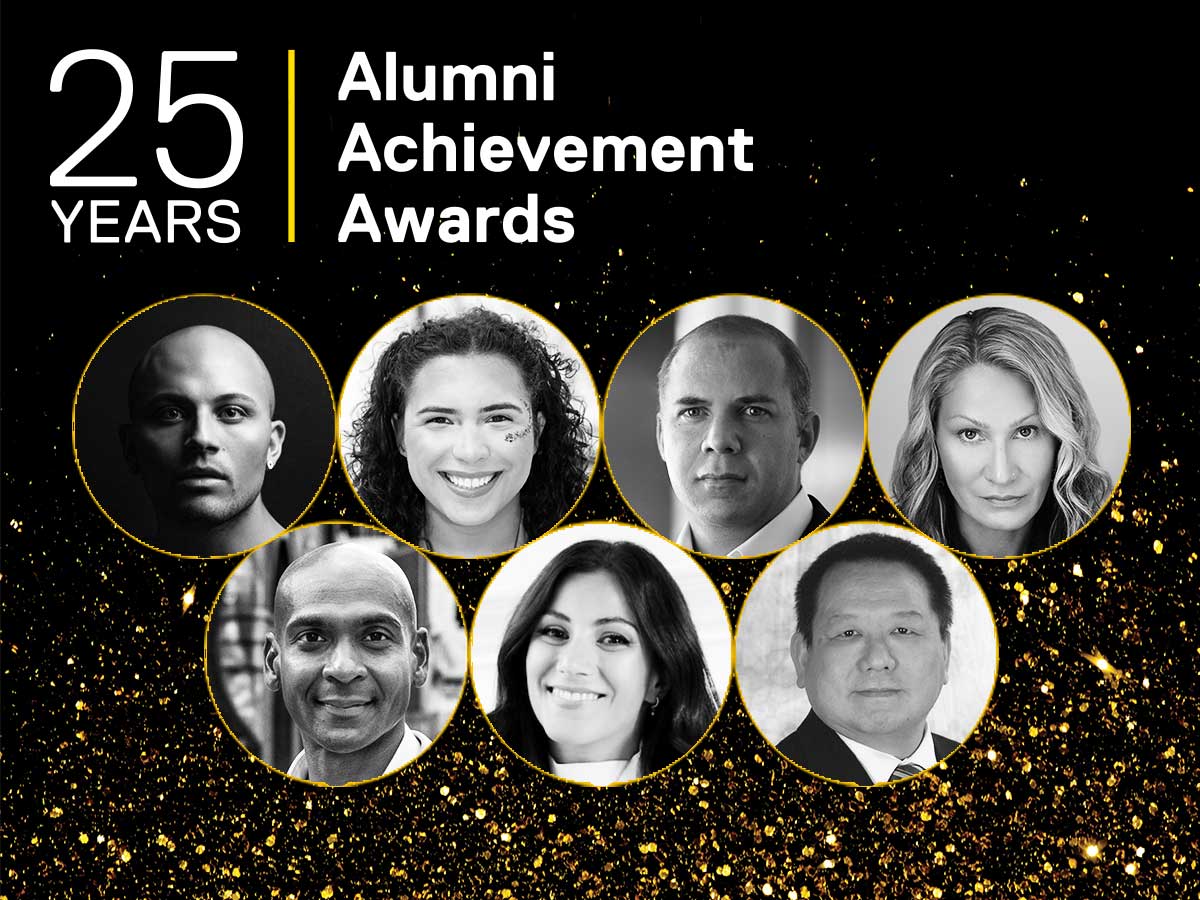 About the Awards
In 1998, Toronto Metropolitan University, formerly known as Ryerson University, celebrated the 50th anniversary of its founding and its fifth as a university. This occasion provided a special opportunity to create the Alumni Achievement Awards to recognize the superior calibre of alumni. Our alumni have carried forward with them the strength of our programs, which are distinguished by Toronto Metropolitan University's view that theory and professional practice are partners in the education process.
Recognition of the recipients will be at an annual Alumni Achievement Awards ceremony. Recipients will be honoured with a video bio and a certificate at a reception for their friends and family. All recipients will have a plaque with a photo and bio mounted on the Alumni Hall of Fame on campus.
The University reserves the right, in its discretion, to revoke an award granted to a recipient should circumstances arise that, in its opinion, could unfavourably impact the reputation and/or image of the University.
Award Categories
Alumni Award of Distinction — This award is given for outstanding professional achievement. Alumni in this category have achieved true distinction in their professional lives and performed distinguished personal service in their communities. Alumni Award of Distinction recipients reflect and recognize, in their actions and deeds, the importance of their Toronto Metropolitan University education. Through their stature, integrity and ability, they inspire students, faculty and staff.
Isadore Sharp Outstanding Recent Graduate — This award recognizes alumni who, within 10 years of graduation, have achieved distinction in their professional lives and performed notable personal service in their communities. The award is named for Isadore Sharp, Architectural Technology '52, the founder and chairman of Four Seasons Hotels and Resorts, and an inaugural recipient of the Alumni Achievement Awards.
Nominate a Graduate
Alumni Achievement Award Digital Badge

Once awarded, an Alumni Achievement Award may be revoked if Toronto Metropolitan University determines that association with the recipient may call into question the integrity or reputation of the University.