6 Celebrities You Didn't Know Went to Ryerson
May 05, 2017
Ryerson might be known for hosting part of the annual Toronto International Film Festival (TIFF), however it has also been host to a few celebrities themselves. We have always prided ourselves on making our university experience as immersive and hands on as possible- and here's the proof! Check out 6 of our grads who have made it stardom!
Nina Dobrev
Raised in Toronto, Nina attended Ryerson for Sociology before leaving in 2008 to pursue her acting career. You might recognize her from her appearances in Degrassi: The Next Generation, The Perks of Being a Wallflower and most notably her role as Elena Gilbert on the CW's Vampire Diaries.
Tyler Stewart
Tyler is the drummer for the internationally-known Canadian band, the Barenaked Ladies. He graduated from Ryerson in 1989 from the Radio and Television Arts (RTA) program.
Hannah Simone
Another graduate from Ryerson's RTA program, Hannah launched her career shortly after by becoming a host for HGTV. Since then she's gone on to be a model, MuchMusic VJ as well as one of the leading characters, Cece, for Fox's comedy New Girl starring Zooey Deschanel.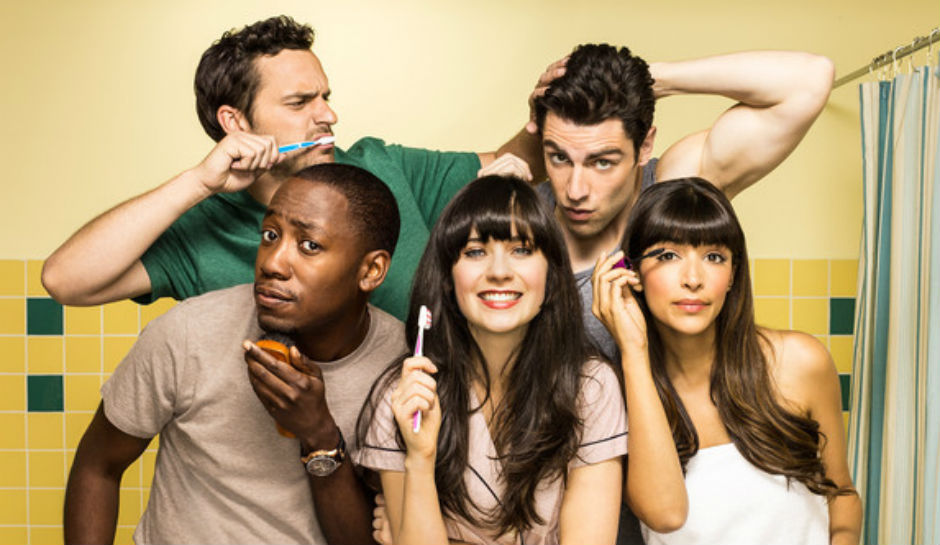 Shay Mitchell
You may know her as Emily Fields from ABC Family's teen-drama Pretty Little Liars, but we all know her as Ryerson alumni! Graduating from Ryerson's acting program, we were first to see her talent before she was on everyone else's TV screens.
Eric McCormack
Eric attended Ryerson until 1985, when he chose to take on a position at the Stratford Shakespeare Festival. As well as taking on roles on Broadway in productions such as, Music Man, Eric also made many television appearances. His most notable role was as Will for the television comedy, Will & Grace.
Nia Vardalos
Majoring in Theatre at Ryerson, Nia has since gone on to most notably star in the film My Big Fat Greek Wedding and My Big Fat Wedding 2. She must have loved Ryerson a lot since our campus was used as filming locations (external link, opens in new window) for both movies!
Bonus: Alessia Cara
Well technically she didn't attend Ryerson, but she was supposed to! Check out RU Student Life's interview with here about what program she would have chosen… who knows, maybe we'll see her in a few years!