You are now in the main content area
Legal Innovation Bootcamp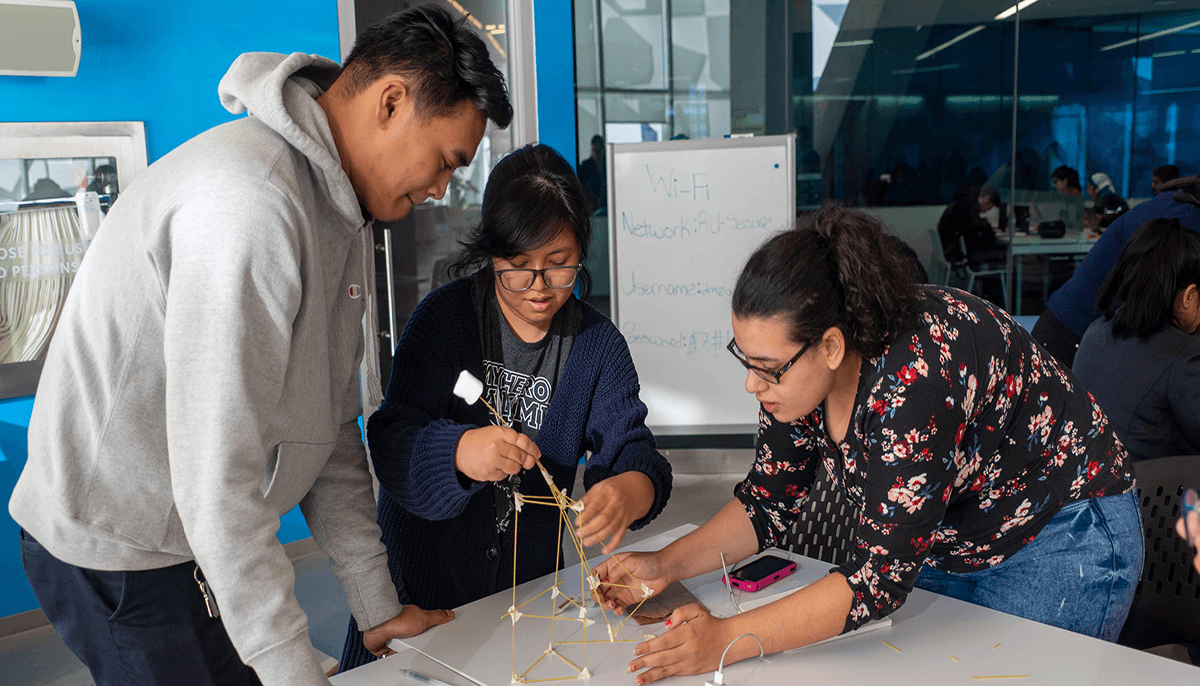 The Legal Innovation Bootcamp is designed to introduce undergraduate students and Graduate Program students to the impact of technology and innovation in the legal domain. Students enrolled in the program have an exclusive opportunity to network with diverse mindsets, explore innovation concepts and principles, and apply newly learned skills to develop potential solutions. We are excited to deliver this year's program in-person again, as per Toronto Metropolitan University's anticipated full return to in-person teaching and learning.
The program will run from October 17 to November 28, 2022. Throughout the bootcamp students will explore the legal industry and emerging trends transforming the sector, while also being exposed to entrepreneurial skills such as design thinking, pitching and prototyping in an experiential learning environment. There will also be an opportunity to tour a Bay Street law firm and a Toronto-based startup office.
This program is limited to Toronto Metropolitan University students. Participants who demonstrate successful completion of the program are awarded with a Legal Innovation Zone certificate.
Please Note: This program is not intended for students enrolled at TMU's Lincoln Alexander School of Law. Law School students receive a more indepth program as part of their winter Tech Innovation intensive (JUR401).
Why Join?
As a participant of the Legal Innovation Bootcamp, you'll enjoy opportunities to:
Engage with entrepreneurs, TMU students and industry leaders.
Gain insights into startup culture and the entrepreneurial journey.
Learn about TMU's Zone Learning community.
Collaborate with students across many faculties at TMU.
Tour a Bay Street law firm and Toronto-based startup office.
Be awarded a certificate upon completion of the program.
Program Schedule
The Legal Innovation Bootcamp will run weekly from October 17 to November 28. Sessions will be held on Monday's from 3-5 PM. The law firm and startup tour will be held during a lunchtime period. Dates for these tours are being finalized.
Coaching sessions with LIZ mentors will be available throughout the program.
Before signing up, make sure you are ready for the commitment and are available during the time of these sessions.
Frequently Asked Questions