Jet Ice to solidify sustainable ice-making with new research chair at Toronto Metropolitan University
Investment from industry leader establishes the Jet Ice Research Chair in Sustainable Materials Chemistry
September 06, 2022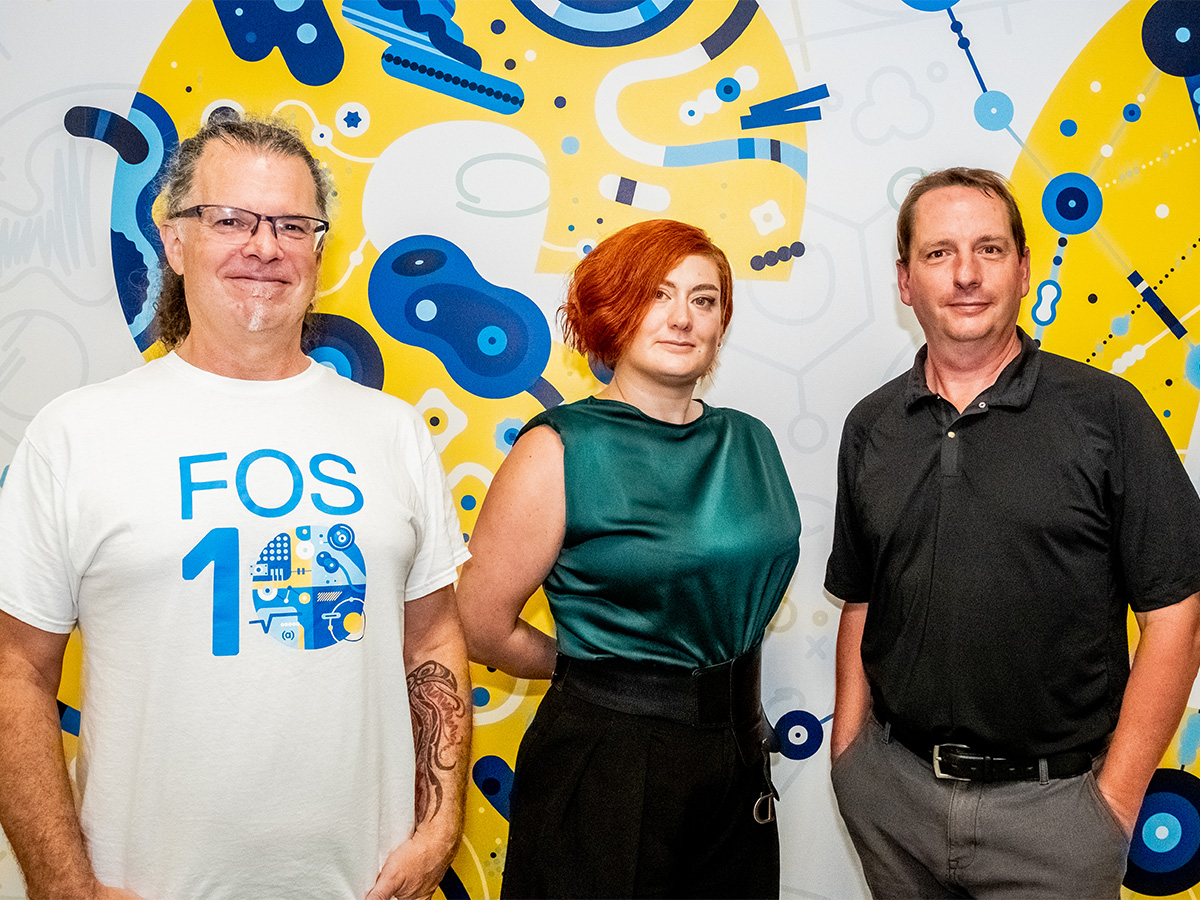 For over 40 years, Jet Ice has brought life to ice surfaces worldwide, from NHL facilities and Olympic Games to community recreation centres. Now, in their continuing pursuit of excellence in ice-making, the company has made an investment to establish the Jet Ice Research Chair in Sustainable Materials Chemistry at Toronto Metropolitan University (TMU).
"I am delighted that the Faculty of Science is entering into this significant partnership with Jet Ice," says Professor David Cramb, Dean of the Faculty of Science. "From its inception, Jet Ice has been a pioneer in the industry and dedicated to transforming ice-making into a professional craft."
"Jet Ice was born out of water treatment and how to apply purified water to make quality ice surfaces," says Greg Taylor, Chief Operating Officer at Jet Ice. "Through years of experience we've reduced the burden on refrigeration systems without sacrificing ice quality and developed ice paint formulas specifically designed for ice sports and televised broadcasts," he adds. "We want to share what we've learned as broadly as possible. This research chair opens the opportunity to discover new ways to reduce energy consumption and environmental impact in our industry."
Today, the methods and techniques pioneered by Jet Ice are standard operating practice throughout the ice-making industry. With this investment in the Jet Ice Research Chair in Sustainable Materials Chemistry, the company looks to solidify proven scientific principles for sustainable ice-making and ice-painting for generations to come. Housed in TMU's Faculty of Science, the new chair will conduct research into techniques for improving the quality of water for ice-making, as well as smart and green materials and chemistry-based approaches for improving ice paint quality. Jet Ice will also engage TMU in the research and development of paint substitutes.
Dean Cramb adds, "Jet Ice has been a great supporter of TMU. Today we move this partnership to a new level through the establishment of the Jet Ice Chair in Sustainable Materials Chemistry, with Professor Stefania Impellizzeri as Chairholder. Together we will ensure that Jet Ice and Canada lead in the sustainability and innovation of the ice-making industry. I am grateful to Deb Wilcock (President) and Greg Taylor (COO) for their belief in TMU."
The inaugural Jet Ice Chair, Professor Impellizzeri, received a Ph.D. in Chemistry from the University of Miami. She was a Banting Postdoctoral Fellow at the University of Ottawa and was appointed Assistant Professor at the Department of Chemistry and Biology at TMU in 2018.
"The theme of my research is to make new materials that are both functional and sustainable for people and the environment," says Dr. Impellizzeri. "I am very excited about this Chair position and the opportunity to work with the Jet Ice team. I am confident that the research agenda I developed will be instrumental in improving best practices for high-performance and sustainable changes in ice-making."
Professor Impellizzeri's expertise extends over materials chemistry, photochemistry, physical chemistry, organic synthesis, catalysis and supramolecular chemistry. She has received numerous national and international awards, including a Marie Curie International Incoming Fellowship, the Physical Chemistry Chemical Physics Emerging Investigator Lectureship as Outstanding Emerging Scientist (sponsored by the Royal Society of Chemistry, U.K.), and the 2022 Canadian National Committee for the International Union and Applied Chemistry Travel Award. Professor Impellizzeri is a member of the Royal Society of Chemistry, the Chemical Institute of Canada, the American Chemical Society, the International Union of Pure and Applied Chemistry, and the Board of Directors of Nano Ontario.
Jet Ice's investment builds on the company's longstanding relationship with TMU, a bond that has its roots in the former Maple Leaf Gardens, now the university's Mattamy Athletic Centre (MAC). Doug Moore, Jet Ice's founder, was Maple Leaf Gardens' Chief Engineer in the '70s and developed new ways of maintaining a high-quality ice surface, experimenting with paints and purified water. Using his knowledge and experience, Moore eventually formed the company Jet Ice. Deborah Wilcock, Moore's daughter and Jet Ice's current President, honoured her father's journey in 2019 with a gift of hockey scholarships for TMU student-athletes and health and wellness programming. The MAC's Engine Room is now named in memory of Doug Moore, and the Jet Ice Lounge is a feature event space overlooking Mattamy Home Ice.