You are now in the main content area
Careers & Co-op
As a Toronto Metropolitan University Medical Physics undergraduate, you have access to the Career & Co-op Centre (RCCC). The centre provides support with career planning, work-integrated learning, or searching for job-related opportunities.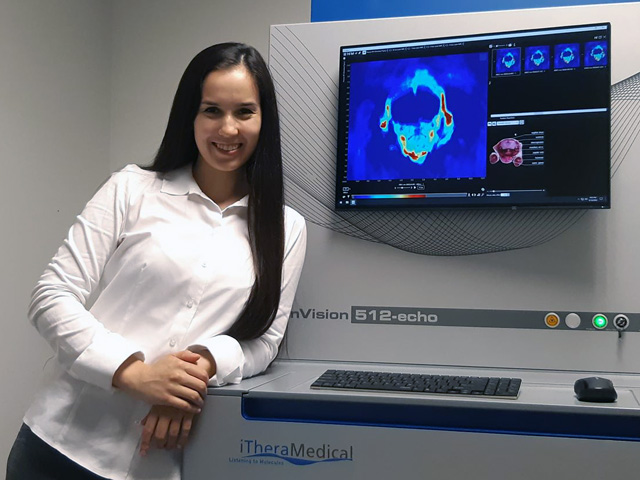 Medical Physics Co-op
You can apply for Faculty of Science co-op programs in the spring (May) after your first year of studies and in the fall (September) of your second year of studies.
Work and Study Terms: Once you're accepted to the co-op program, you'll spend the fall semester learning about the program's benefits and requirements, and developing the necessary skills to apply for co-op jobs. During the winter of your second year, you'll start searching for your first work-term position, starting in the spring/summer following second year.

Benefits: Gain up to 20 months of full-time, paid work experience before graduation. Over various work terms, you can explore different roles, companies and practice areas to find out what you enjoy doing most. Find out if co-op is right for you.

Career Support
As a current student or alumni, the RCCC is a central resource for career development support. The centre provides tools, special events, one-on-one appointments and help connecting with industry professionals and employers.
Faculty of Science Career Education Specialist
The Faculty of Science has its own dedicated Career Education Specialists with specific expertise in science-related career paths and industry trends. Book a one-to-one meeting.
Career & Networking Events
The centre offers a broad range of career planning and industry-specific events., external link Watch out for the annual STEM career fair, Life & Physical Sciences Career Week and opportunities to connect with Toronto Metropolitan employer partners.
Work While You Study
Looking for a job while you study? Check out Career Boost for opportunities within the university. Register with Magnet, external link to find postings off campus.