You are now in the main content area
Michael F. Bergmann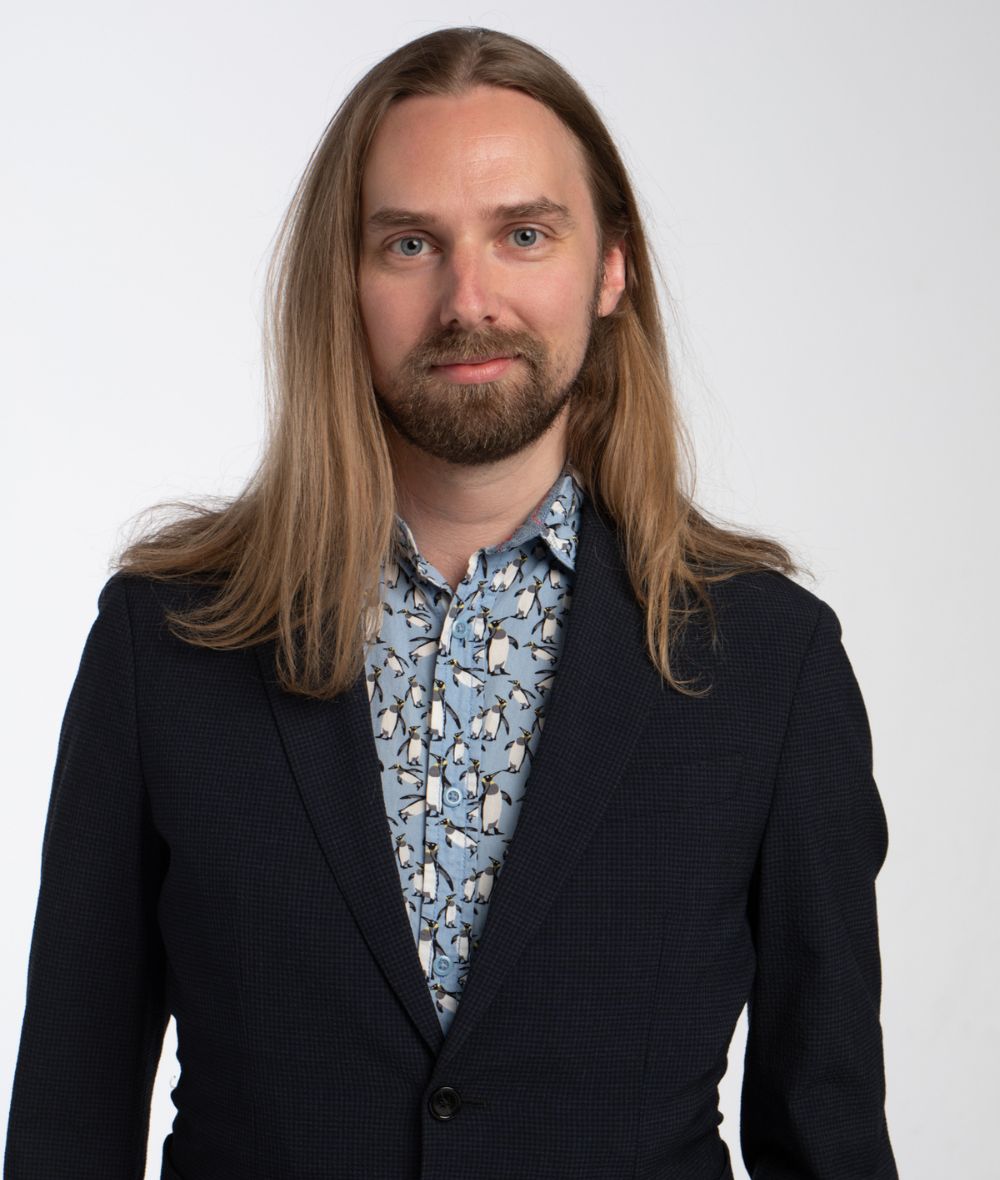 Michael F Bergmann
(he/they)
Assistant Professor, Production
Education
MFA Design
BFA Performance Production
Email: mfb@torontomu.ca
Phone: 647-924-7706
Office: RCC 230G
Michael enjoys exploring performance with an optimistic eye towards technology. Based in his native city of Toronto, Michael is a faculty member at Toronto Metropolitan University's School of Performance, where he teaches and is writing curriculum to integrate projection and digital tools into the program. His research explores the role of new technologies in live art and storytelling through his lab, TRiPL (external link) (Technological Research in Performance Lab).
His creative work spans theatre, dance, and installation art, emphasizing merging approaches through a technological lens. Before Toronto Metropolitan University, he worked in industry at the San Francisco research and development lab for Worldstage, innovating approaches to corporate performance and industrial events across the USA and Macau for clients such as Wynn, NBC Studios, Intel, and Nokia Bell Labs.
Within the theatrical world, he has designed for such shows as He Left Quietly (Toronto SummerWorks, Best Production Award) and Accidental Death of an Anarchist (Berkeley Repertory Theatre / Yale Repertory Theatre). He served as assistant projection designer on Newsies: The First National Tour (Disney Theatrical, Designer: Daniel Brodie) and In a Year With 13 Moons (Yale Repertory Theatre, Designer: Peter Nigrini).
He is a founding member of IATSE Local ADC 659, external link (external link) , and continues to design when possible.
Michael received his MFA in Design from the Yale School of Drama and held an Eldon Elder fellowship.
Performance technology
Human-robot interaction (HRI)
Projection and video design
New Media
Interactive systems
The Uncanny Robot Project:
Examining human-robot interactions through dance and performance.
Year: 2019-2020
Role: Principal Investigator
Funded by: FCAD Special Seed Grant
Uncanny Robots project page (opens in new window)
l'automate:
Expanding the possibility of performance through robotics
Year: 2019-2021
Role: Co-Principal Investigator
Funded by: FOL!E (FCAD & Cirque du Soleil Entertainment Group)
l'automate project page (opens in new window)
TheatAR:
Augmented Reality Pre-visualization for Theatrical Design
Year: 2018-2020
Role: Principal Investigator
Funded by: OVPRI URO