You are now in the main content area

Approved Students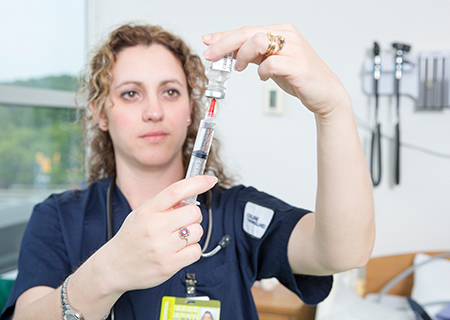 Policies and Procedures
These procedures take precedence over any procedures and/or information that you receive from other offices. If your TMU, Centennial or George Brown Offer of Admission is cancelled or revoked at any time, any other related material received is to be considered null and void. Admission conditions must be met. If you receive anything that appears to contradict the terms of your Offer of Admission, you should contact TMU's Undergraduate Admissions and Recruitment immediately by telephone or in writing, and receive written clarification. Please note that no exceptions to policies and procedures are ever made verbally. Policies and procedures are subject to change without prior notification.
Academic Calendar
By accepting your Offer, you accept all of the Collaborative Nursing Degree program's policies and procedures governing this program as stated in the TMU Undergraduate Calendar. You are expected to familiarize yourself with this general academic information.
Privacy and Confidentiality
Toronto Metropolitan University (TMU) is committed to protecting your privacy and the confidentiality of your personal information. TMU policies as well as the Freedom of Information and Protection of Privacy Act allow us to only speak with you, the applicant, about your record/application unless you have provided TMU with written permission to discuss your application and information with someone else (e.g., parents, guardians, other relatives or friends). Information collected by Undergraduate Admissions and Recruitment via application forms, request cards, web forms and portals, telephone, voluntary surveys and in person during advising or information sessions is collected under the authority of the Toronto Metropolitan University Act, and will be used to create and maintain your inquiry and/or application profile, and to evaluate and determine your qualifications so the university can make competitive admission decisions. This information will form part of your permanent student record at the university, if admitted, and upon program registration. To read the full Toronto Metropolitan University Notice of Collection statement visit the Registrar's website.