You are now in the main content area
Commercial Collaboration & Patents
The Marshall Team is committed to appropriately commercializing the ground-breaking research conducted at the Research Analytical Biochemistry Lab (RABL) to the benefit of Canadians and the world.
YYZ Pharmatech Inc. (external link) is a private life sciences company based in Toronto. YYZ invents and develops diagnostic and therapeutic technology for use in modern pharmaceuticals, with breakthroughs in the discovery and ultra-sensitive quantification of biomolecules. YYZ is a proud supporter and commercialization partner of the Marshall Team in the Research Analytical Biochemistry Lab (RABL) at Toronto Metropolitan University.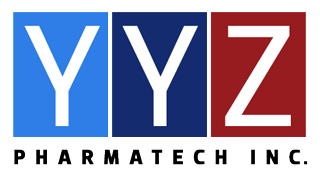 Previous Collaborations
The Marshall Team is pleased to have worked together with the following organizations on previous research projects:
Imperial Chemical Industries

Astra Zeneca

Heart and Stroke Foundation

Ontario Cancer Biomarker Network

Canadian Foundation for Innovation

Natural Science and Engineering Research Council (NSERC)

Fonds National de la Recherche Luxembourg

Carl Zeiss AG

SCIEX
Patents
Having secured 40+ patents over the course of his career, Dr. John G. Marshall has built a reputation for discovery & innovation. The Marshall Team recognizes the importance of securing intellectual property around new technologies, and educating the next generation of students on this process.
Recent & noteworthy patents:
US PATENT# 9,964,538 May 8, 2018, Methods and compositions for enzyme linked immuno and hybridization mass spectrometric assay; Marshall; John G. (Toronto, CA), Florentinus; Angelica Kirsten (Richmond Hill, CA) Assignee: YYZ PHARMATECH