You are now in the main content area
Raise
Applications are now closed.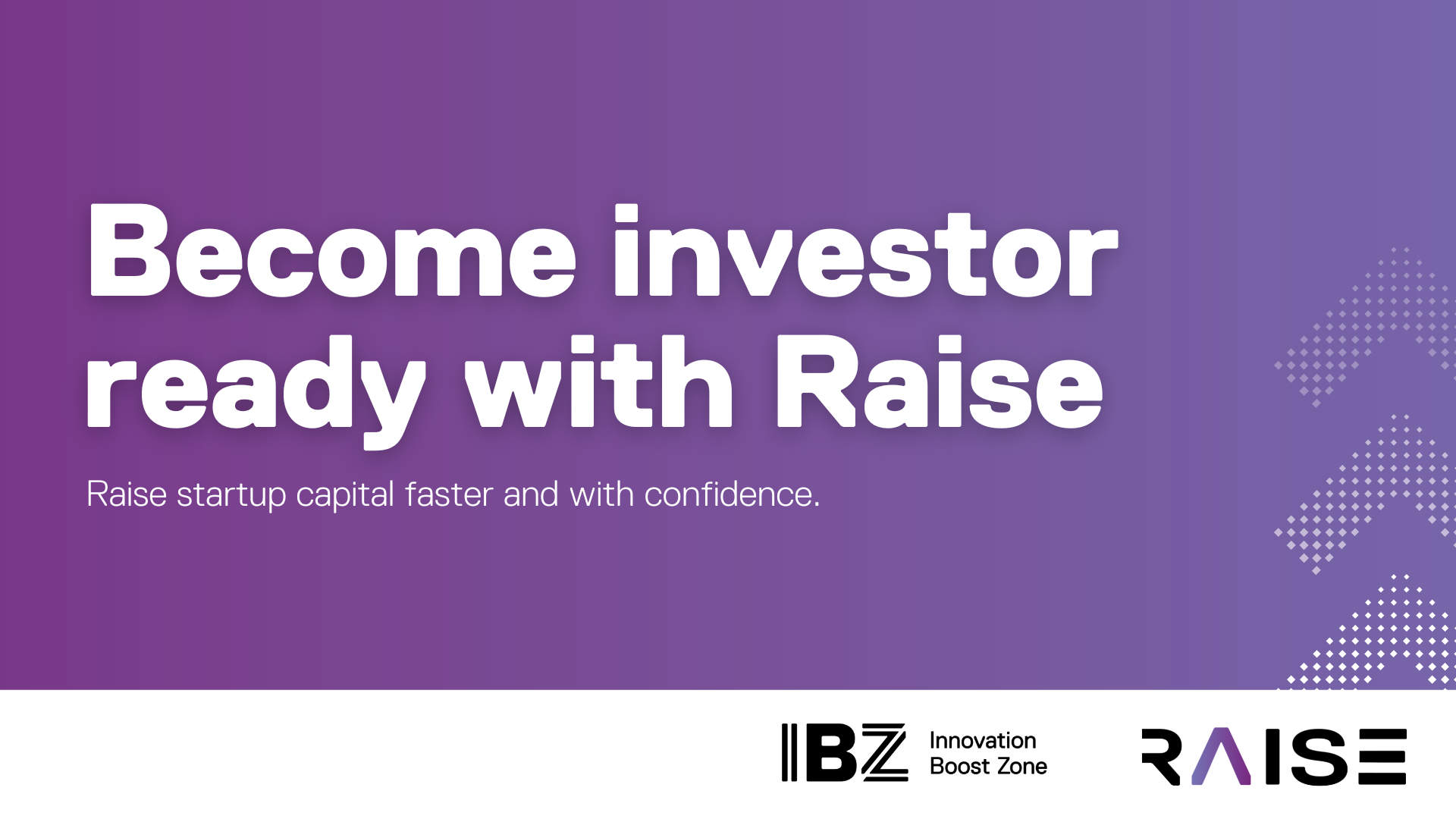 At IBZ, we see startups develop game-changing ideas, but at some point they ask "How do I take my startup to the next growth phase?"
Well, the simple answer is you need to raise money. Although money can't guarantee success, it will help your startup take off and build credibility with stakeholders.
But fundraising preparation is no easy feat for startup founders.
That's why we created Raise - a 9-week hybrid program designed to help startups become investor-ready. From determining your company's best financing option to nailing your pitch, you'll have everything you need to approach investors with confidence.
Why Raise?
A network of VCs and Angels:
You'll have the opportunity to network with investors and angels through events, workshops, and simulated investor meetings.


1:1 Mentorship:
You will be matched with a dedicated Entrepreneur-in-Resident (EiR) who has raised capital.


Talks and workshops:
During the first 2 weeks, you will learn about fundraising fundamentals from experienced investors and entrepreneurs.


Personalized Startup Support:
Through office hours, you will have the chance to receive personalized advice from lawyers and accountants.


Grant:
Pitch to win $5K during our Raise Expo.


Software credits:
Your team will receive up to $150 in credits towards software licenses.


Community:
You'll learn and grow alongside a network of like-minded people.
Raise in a Nutshell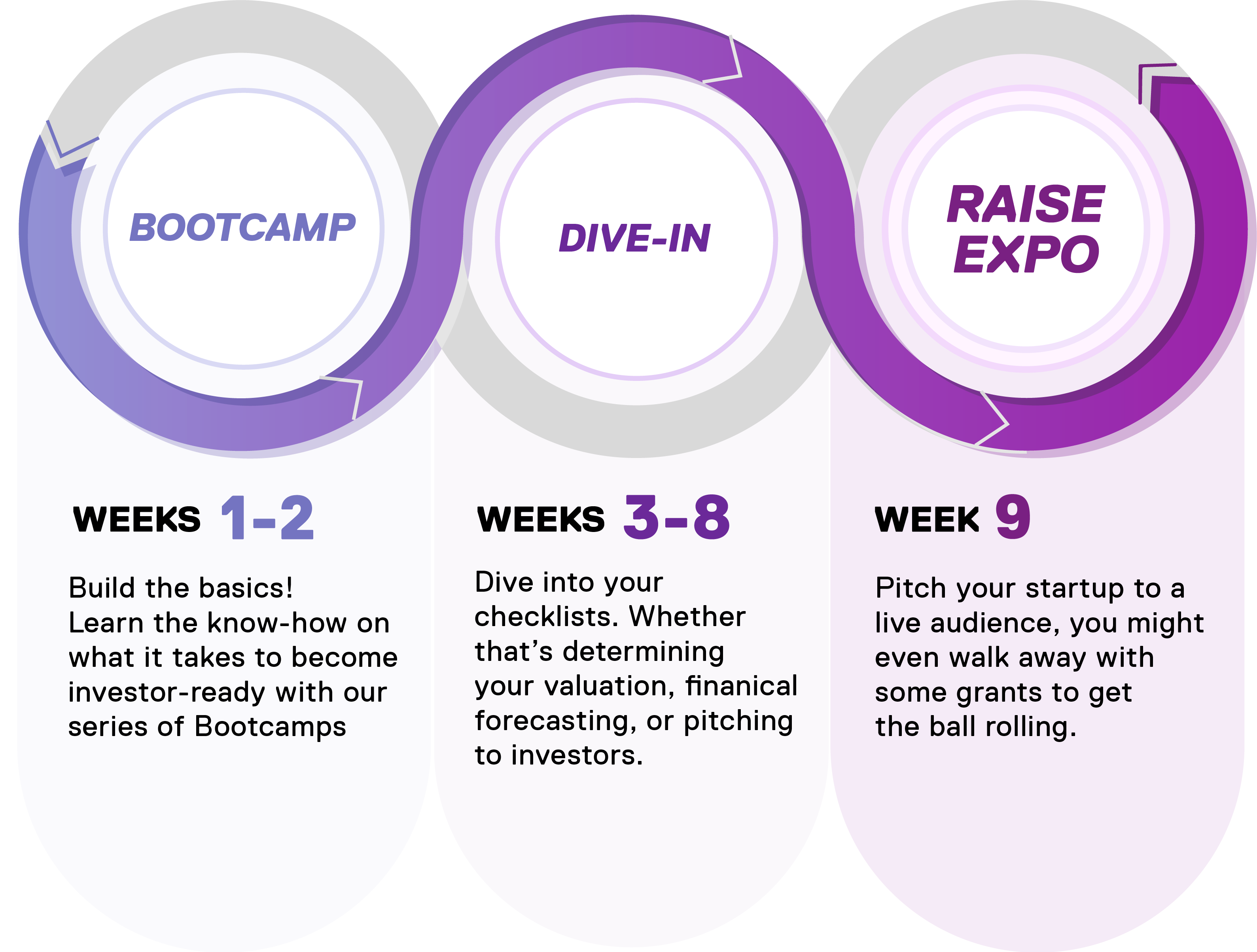 1. You plan to fundraise in the next 6 months.
2. Able to attend in-person events in Toronto, ON.
All program applicants will go through a 2-step application process which consists of a written application and an interview.
Don't let the eligibility criteria deter you from applying! Feel free to reach out to us to chat about it.
Applications Open
July 15, 2022
Ask-Me-Anything Session
July 26, 2022 at 3PM

(external link)

Applications Close
August 19, 2022 at 11:59PM
Program Start Date
September 26, 2022
Raise Expo
November 25, 2022
Questions? Email Sisi Gong (sisi.gong@torontomu.ca)