You are now in the main content area
The Apprentice Program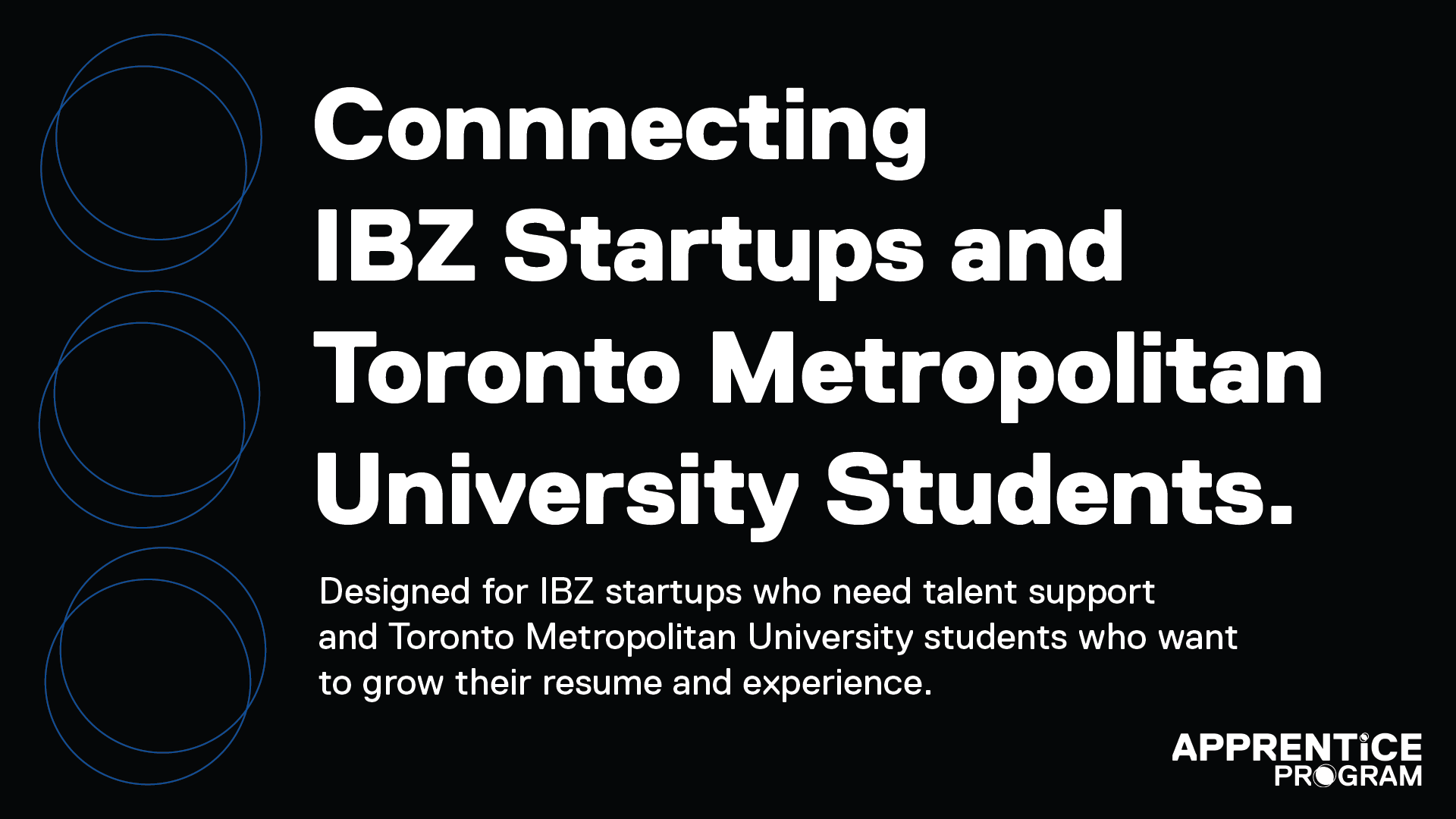 About
The IBZ Apprentice Program connects Toronto Metropolitan University (fomerly known as Ryerson University) students with IBZ startups to create work-integrated learning opportunities.
This is a 4 month paid program where students and startups are matched as Apprentice and startup to work on a project (or multiple smaller projects). The IBZ startup will provide the project or deliverable for Apprentice that can be completed within the program. At the end of the placement the Apprentice will receive a $525 stipend.
The vision behind the Apprentice program is to provide startups the talent support they need, while also allowing students to grow their portfolio and equipping them for the workforce.
The Apprentice Program is open to all Toronto Metropolitan University undergraduate students and current IBZ startups.
IBZ Startups
Applications for our Winter 2022 cohort are closed.
Toronto Metropolitan University Students
Applications for our Winter 2022 cohort are closed.
To apply, please follow the two steps below:
Step 1: See the IBZ startups who are looking for an Apprentice for this cohort.
Step 2: After selecting your top 3 startups, please fill out the application form to be considered for the Apprentice Program.
APPLICATIONS FOR OUR WINTER 2022 COHORT ARE CLOSED.