You are now in the main content area
The Apprentice Program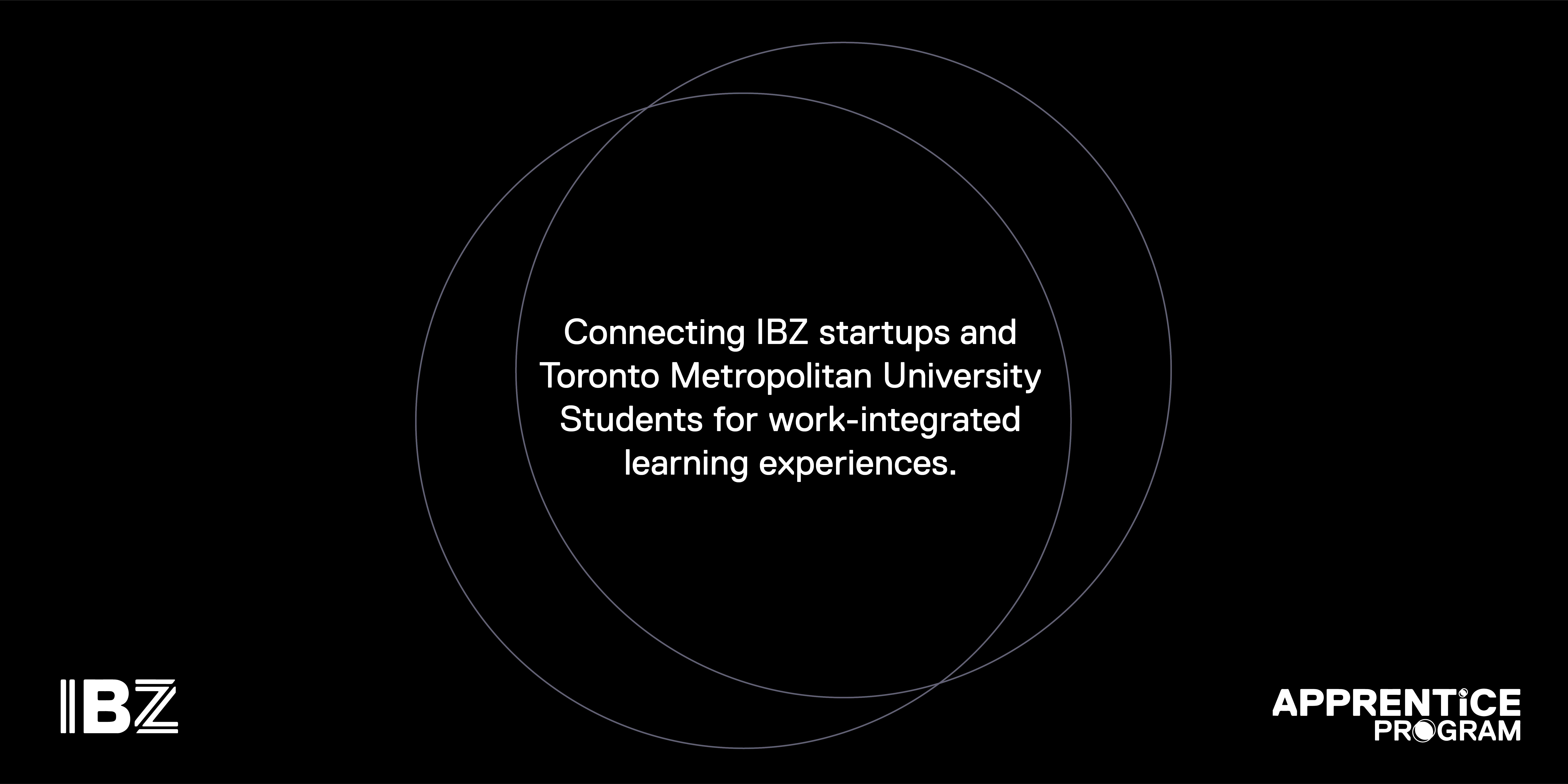 About
The IBZ Apprentice Program connects Toronto Metropolitan University students with IBZ startups to create work-integrated learning opportunities.
This is a 4 month paid program (running between September - December 2023) where students and Innovation Boost Zone (IBZ) startups are matched as Apprentice and startup. In this program, the Apprentices get to experience what it's like working at a startup first-hand, working on various tasks and projects in certain specializations. At the end of the placement the Apprentice will receive a $825 stipend.
The vision behind the Apprentice program is to provide IBZ startups the talent support they need and make progress in their ventures. On the flip side, this program also supports Toronto Metropolitan University students by enabling them to grow their portfolio, experience, and resume for further job opportunities, while also providing the space for students to engage with the entrepreneurial ecosystem.
The Apprentice Program is open to all Toronto Metropolitan University undergraduate students and current IBZ startups. If you are unsure if you qualify, please contact ibz@torontomu.ca.

IBZ Startups
Applications are closed.
Toronto Metropolitan University Students
Applications are closed.