You are now in the main content area
GRADSkills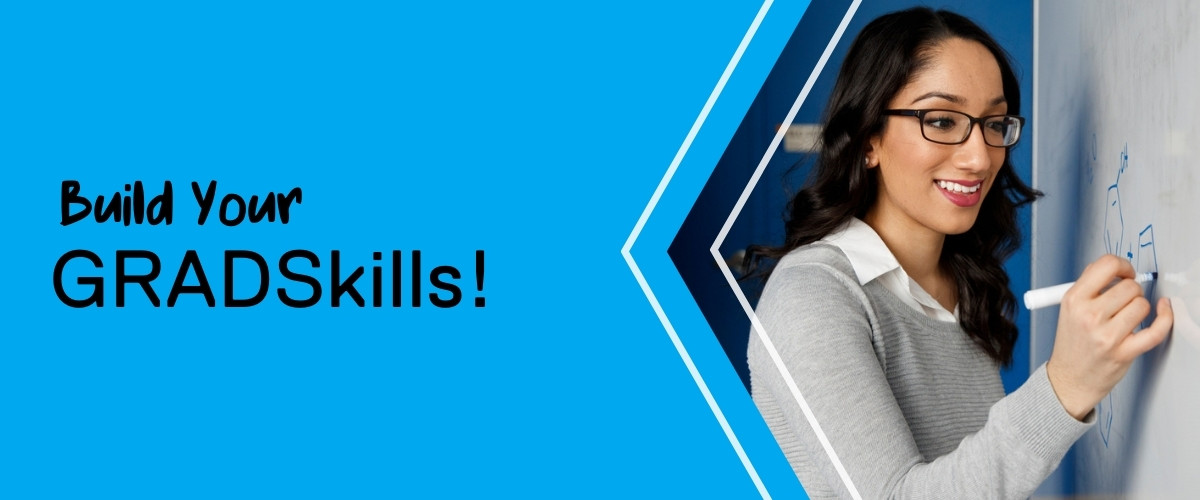 You've made it to grad school! Now what? Grad school can be a stressful and demanding experience as you balance academic progress and build professional relationships to serve you in your future career.
GRADSkills is a workshop series to help build your toolbox as a graduate student in competencies such as academic and career planning, academic integrity, effective communication, conflict resolution, solution-focused dialogue, and navigating sensitive conversations.
Register once and attend any or all four workshops. Completion of each workshop is eligible for Future Smart credit.
Learning Outcomes
By participating in the GRADSkills interactive workshop series, graduate students will:
Attend updated and revised sessions on conflict management and solution-focused dialogue.
Discover new skills in working through conflicts, difficult moments and challenging conversations.
Learn about academic integrity
Learn how to take charge of your own academic and career plans
Upcoming workshops
This year our GRADSkills series of interactive workshops will delve into the most important and pressing topics on navigating academic life as a grad student.