You are now in the main content area
GRADSkills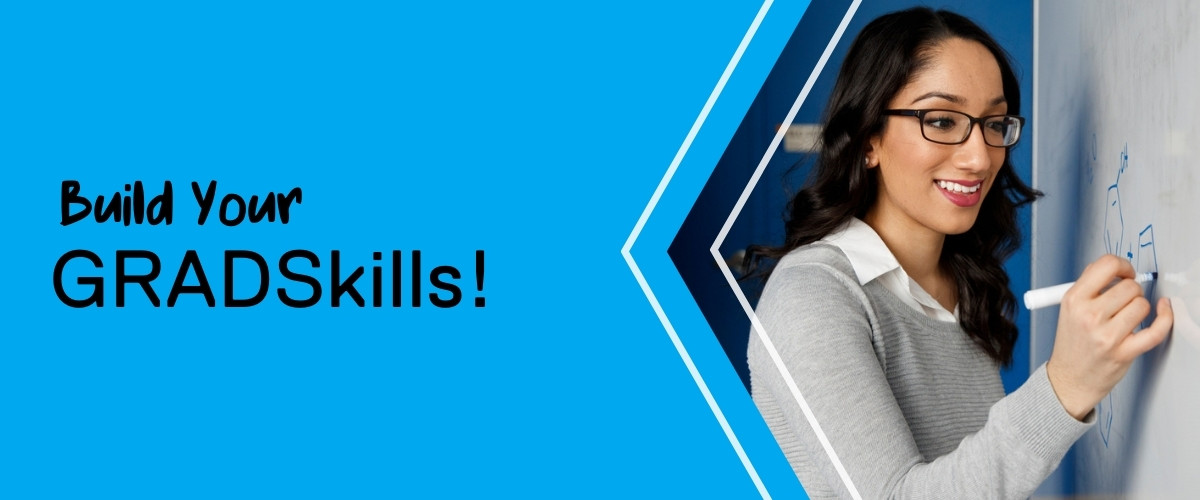 You've made it to grad school! Now what? Grad school can be a stressful and demanding experience as you balance academic progress and build professional relationships to serve you in your future career.
GRADSkills is a workshop series to help build your toolbox as a graduate student in competencies such as effective communication, conflict resolution, solution-focused dialogue, giving and receiving feedback and navigating sensitive conversations.
Register once and attend any or all seven workshops. Students must complete a minimum of four sessions + one post survey over the academic year to obtain a digital badge that certifies the skills achieved. Completion of each workshop is eligible for Future Smart.
Learning Outcomes
By participating in the GRADSkills interactive workshop series, graduate students will:
Learn skills to work optimally in teams and groups in short- and long-term projects.
Attend updated and revised sessions on conflict management and solution-focused dialogue.
Discover new skills in working through conflicts, difficult moments and challenging conversations.
Learn about wellness resources and strategies to help you stay focused and make space for yourself, even when dealing with challenges or difficult situations.
Upcoming workshops
This year our GRADSkills series of interactive workshops will focus on how to navigate specific challenges with focus and strength.