You are now in the main content area
GRAD Contests
The Yeates School of Graduate Studies (YSGS) holds annual contests to showcase the creativity, talent and experiences of Toronto Metropolitan graduate students beyond their scholarly activities.
What objects carry special meaning for you during this moment of your graduate journey?

Show us with an original image of 3-5 objects that you would place in a time capsule for your future self, and explain their significance with a brief description (150 words max.). In addition to special items, objects may include everyday possessions that carry daily significance on your graduate journey.

Prizes:

Prizes are awarded at the judges' discretion:

Up to 5 winners: $600 each
Up to 3 honourable mentions: $200 each

Entry:

Submit entries by 11:59 p.m. EST on Oct. 20, 2023.
Waiver, indemnity and release

By entering these contests, entrants declare that they are the sole creator of their work and acknowledge that Toronto Metropolitan University (TMU) owns all rights to the words, images, illustrations and recordings. Contest entrants grant permission to TMU and its representatives the right to reproduce, use, exhibit, display, broadcast and distribute their words, images, illustrations and recordings in any media now known or later developed for promoting, publicizing or explaining TMU and its activities and for administrative, educational or research purposes.

Contest entrants agree to release, defend, indemnify and hold harmless TMU, its Board of Governors, officers, employees or agents from and against any claims, damages or liability arising from or related to the use of the words, images, recordings or materials, including but not limited to claims of defamation, invasion of privacy, or rights of publicity or copyright infringement, or any misuse, distortion, blurring, alteration, optical illusion or use in composite form that may occur or be produced in taking, processing, reduction or production of the finished product, its publication or distribution.
My GRAD Space Contest
View other My GRAD Space submissions
My GRAD Change Contest
Christopher Driscoll, Literatures of Modernity MA

I never thought I would end up in Toronto.
There is no— sea, here, no— salt in the air.
As a kid in Nova Scotia, Toronto was where people disappeared to,
—the not-at-home people.
—the what-ever-happened-to people.

But my mum was born here, adopted by an English family to the beaches of Ajax, the mountains of Vancouver, and finally back east to Halifax, where she herself found home.

And I have not been at-home for many years.
Not the home that is contained in a place of birth and childhood nostalgia
but the home of found space, carved out, embodied in the contours of
street lamps against the skyline line and roads written upon us like wrinkles.

It wasn't until I got my offer to TMU that my mum told me that her biological parents had gone here, had met here, had made space here before their lives slipped from her's.

And I felt the space open. I feel their faceless figures, in the library rows, the Quad's grass, the halls of Jorgenson, of bodies unknown but felt in the surrounding skyline of Toronto, in Dundas Square, in the stone faces flanking Nelson Mandela Walk.

I have returned, in mimicry, to (re)write these spatial stories anew.

It is up to us to carve new homes, new memories, new communities in the space we fill with our bodies, in the stories they write and reflect. Here is my TMU– from past into present.
Now made all the more beautiful.
Stanley Francispillai, Building Science MASc

The biggest change is my mind's not the same,
Back then, before now, my days went and came,
A job that paid bills, no fulfillment sustained,
Dreams left unchased and driving me insane.
*
This school gave a chance for me to pursue,
The mission, the goals I've always wanted to,
Combining Architecture and Eng., all into one,
Building science, construction, something I'd never done.
**
Moving here, all alone, and starting anew,
In a city so different than the M-T-L I'm used to;
Missed home, missed friends, and missed family,
But this experience's been worth it, an opportunity,
To discover myself, what I love, and who I am,
To study and research and do all that I can.
***
I left to live a life I would never regret,
And I've been given so much more than I thought I'd ever get;
The way that I think has been changed forevermore,
And there's still so much in me I've yet to explore;
5011, 3-4-9, 39,
Toronto, TMU – you've changed my mind.
Catherine Kim, Urban Health PhD

I went back to school even though I've grown old
Filled with hesitation, fear, lost and overwhelmed
My eyes are bad and my feet always cold
But I remember the days when I once excelled

Imposter syndrome is an actual state
Can I keep up? Or will I soon fail
I want to succeed but am I too late?
I'll prepare for class early and I will prevail

Sat front and center with paper and pen
Determined to triumph but then looked back
Embarrassed, turned red, and felt old again
Only I with no laptop to unpack

Be strong! I don't care! I thought with a groan
Ball-point pen and not even gel
Who cares? I'm smart! I have a cellphone
Be calm, stay true, and I'll still excel

So happy to learn TMU grads are kind
Millennials, Gen-Z, all down-to-earth groups
Progressive, diverse, and open in mind
I'm safe, it took time, but I'm in the loop
Soham Trivedi, Aerospace Engineering MASc

Amidst the pandemic's dreary race,
I returned to Toronto, my home base.
With eyes fixed on the starry night,
My passion for space took flight.

As a graduate student, I took the leap,
Into the unknown, a journey to keep.
I delved into research with all my might,
Exploring the mysteries of the universe in sight.

The stars and galaxies, so far and wide,
Filled me with wonder and a sense of pride.
My passion for space, now reignited,
With every discovery, I felt more delighted.

The mysteries of the universe to unveil,
With knowledge, I hoped to prevail.
The knowledge I gained, the skills I honed,
Prepare me for a future that has grown.

So, I say with certainty, with pride,
That choosing graduate school was the best ride.
For it set me on a path of discovery,
And my love for space, a lifelong journey.
Rose Ghamari, Ted Rogers MBA

A graduate student steps on campus new,
With a heart full of hope and a mind full of fear.
A world of opportunity opens up before her,
But the unknown can be daunting, it's clear.

She walks through the halls, searching for her place,
A community of like-minded individuals to embrace.
And as she looks around, she sees familiar faces,
Iranians like her, who understand her struggles and her pace.

A new life, a new chance
But with the weight of circumstance
The ongoing revolution back home
A constant gnawing, like a gnarled gnome

But here she finds a community
Of like-minded individuals, who see
The struggle and offer support
A beacon in the midst of a troubled sort

They come together, united
Sharing their hopes and fears, they're ignited
With the fire of a new start
They'll navigate this journey, heart-to-heart

The university becomes a sanctuary
Where they find strength and camaraderie
And together, they'll pave a new way
For a brighter tomorrow, come what may.
Abhishek Parinam, Aerospace Engineering MEng

I came to Toronto, a city so grand,
As an international graduate student, with an open hand.
Ready to learn, and to grow every day,
At Toronto Metropolitan University, where I found my way.

The city was bustling, with cultures so diverse,
And the campus was alive, with knowledge to immerse.
From lectures and discussions, to projects so grand,
I was learning and growing, with each step I stand.

The professors were wise, with experience so bright,
And their guidance and support, guided me through the night.
I made friends from all over, each with their own story,
And together we learned, and explored this city of glory.

As an international student, I felt so alive,
With new perspectives and ideas, I felt so inspired.
I learned about cultures, that were so different from mine,
And my view of the world, became more expansive, over time.

So here's to my experience, as a student in Toronto,
A journey that I cherish, with memories to follow.
For the city and the university, have given me so much,
And I will always be grateful, for their gentle touch.
Khadro Abdulle, Criminology and Social Justice MA
Thoughts from a Graduate

Next stop Dundas
So many people but we may never speak
Maneuvering through the crowd
My last class this week

These bright lights gave me insight
I see my future thriving
Climbing the stairs to a new height
Reminders for my striving

Food in abundance but I sense hunger
Here is where the competition begins
Were not getting any younger
So I turn my losses to wins

Toronto Metropolitan University
Being a graduate is my honour
A city flourishing with diversity
But got nothing on her
Marcia Hon, Environmental Applied Science Management PhD
A Hero
Wanting to save people
Wanting to save the world
Medicine was the dream
But, collapsed in Undergrad
Now, no way to do Medicine
Alternative is Engineering
I am a hero now
Not in Medicine, but in Engineering
I solve Green Energy
I solve Electric Grid
Now Batteries, Electrification, Solar, Wind
Delivering electricity to save people
Surgery needs Electricity
Radiation needs Electricity
Chemotherapy needs Electricity
Everything needs Electricity
I save people, I save the world
Engineering is the dream
To be
A Hero
Diana Hotka, Film + Phgotography Preservation MA
An Ode to the Film Lab Technician

In the war of degree… there is me.
A mere student undead with no friend nor foe or enemy.
This army of texts devour me.
With no end in sight and the terror I fight; I declare, I am absentee forever
I plead to whomever, please, have mercy on me.

My aimless wanders, lead me yonder,
To the hum-drum of the film beckoning me from my glum,
Where there, a humble artisan ushers film to its predestined fruition.
This, I insist, is the mark of a film lab technician.

Here, the dying meets the undead,
And as I have said I am a mere student undead
But alas, I have no choice but to succumb to the living.
The film in the lab is my beginning.
My pride, my purpose and thus,
I am indeed a student, but now freed.
I can and I will succeed.
It is not a war but a reward of degree.

There is no measure on how to thank you forever,
The film lab technician at the university.
Ravinthiran Kishork, Chemical Engineering MEng
Not always we have to Win,
We are happy with Confidence to win
We will search for it when it is Lost
in melting candle, Light will overcome Darkness as belief
In life too, let it be
At this minute
How hard life is
It may be obvious, but
To do and to win
Every second is something
It's still there
In life!
Talveen Saini, Communication and Culture MA
when i used to think about my hustle and grind
i thought about survival, bravery, and an uphill fight
it was always about my determination against deadlines
my grit.

but now i've changed,
i've learned that
grit needs a little grace sometimes
and where there is rest,
there is resistance
and ultimately, how this unlearning is the hardest work

so now, instead of a time out
i practice taking time off

and i have decided to challenge
the reading, and
the writing

by relishing in
incomparable, righteous, and brave
rest.
Hemanshu Bhargav, Mechanical and Industrial Engineering MASc
The most transformative and non-normative
A serene lake, picturesque views, for heaven's sake
Set at Lake Como and its rolling hills
Where talent and hope fills
Was the Young Researchers Consortium
Broke down barriers and tore some
Bright talents in assistive technology
And molding inclusive methodology
Then came icing on the cake
When we took a trip to a pediatric facility
There held the key to equity and accessibility
A conduit of hopes and dreams
With innovation filled to the reams
Reinvigorating long-term goals
What every agent of Inclusive Design holds
Unexpectedly, on a trip to Italy, what's this
Renewed responsibility to engineer social just-ice
Sure, I expected more than a vacation
But left with unimagined inspiration
Is this my new lifetime career objective
Ahmed Hussein Mechanical and Industrial Engineering MEng
Graduate school, a journey so grand,
A path filled with research, knowledge to be planned.
Discovering passions, solutions to be found,
A transformation waiting, waiting to be found,
Building relationships, with mentors by our side,
Guiding us through challenges, with wisdom as our guide.
Peers too, a support system so divine,
Together we strive, our future to align,
Protected person, retun to school , a new land to explore,
Broadening perspectives, cultures to implore.
Independence and self-reliance, values to hold dear,
Adapting to new surroundings, with courage, no fear,
Graduate school, a transformative ride,
A path to knowledge, skills, and pride.
A journey not just for the mind,
But for the soul, a growth of a different kind,
So embrace the challenge, the journey to begin,
Embrace the transformation, that lies within.
For in this grand adventure, success you shall find,
A future so bright, a future so kind
Fatimah Zuhrah Mazahir Mohamed Mazahir, Data Science and Analytics MSc
"Life Goes On"

She spent a life
Unsure and uncertain
A means to survive
Hidden behind a curtain

But step by step
There she goes
A missed footstep
She never slows

Moving forward
A winding shot
Like a bluebird
Despair she will not

Christopher Randall, Environmental Applied Science Management MASc
Endless alternatives, yet this one chosen.
Now to justify is just the thing,
The more I learn, the less I know.

And yet here I sit, and speak,
In the first class, and the second.
Friends both new and old.

Is it just one moment? No.
From Victoria to Daphne, Sheldon to Kerr.
Down, down, down into the darkness of our studies,
We find hope.
Together.
Karen Natalie Penaranda Valdivia, Industrial Engineering MASc
Please note that I've numbered the lines. There are a total of 14 lines in the poem titled "My Dear Elders".

My Dear Elders

1. Talking to elders and their kin about how my app can aid, transformed me and showed me how much of a difference can be made.
2. My app features voice reminders for elders, relieving caregiver stress, Helping caregivers keep up with demands and keeping their loved ones feeling blessed.
3. Watching loved ones lose their autonomy is truly hard, It's a heartbreak that we all must face, our souls scarred.
4. Tears of desperation and the inability to keep up with needs, build walls of isolation, as caregivers face ever-mounting deeds.
5. Family caregivers aim to do everything they can, but they're human, with limits that can wear them down like sand.
6. Caregivers have needs, they grow tired, and they need to say when they need help to make it through every day.
7. I hope this app will make the urge to write things down less a strain, making it easier for elders to recall their schedule and maintain.
8. I hope it enables elders to feel less undignified when they forget their agenda and can't remember what they've tried.
9. I hope that caregivers won't have to face their loved one's tears, if they too forget important dates, like social visits or medical years.
10. I hope this app will also help the lives of PSWs and Nurses too, as they help elders with their daily routines, and keep their spirits anew.
11. Although elders appreciate the help, they may lash out in frustration, when little things like eating habits are forgotten, causing agitation.
12. But caregivers are only human, and they too need support, technology can help us all, bringing a little comfort of a sort.
13. Human-computer interaction is a powerful tool indeed, it can improve the lives of elders, caregivers, and medical providers in need.
14. It's just an app, but I hope it can make a difference great or small, a way to make life a little easier, and relieve some stress for all.
Onyinyechi Duru, Environmental Applied Science Management PhD
Metamorphosis of the mind: A scholar's journey

A scholar once was, in search of truth and light,
With passion for science and thirst to ignite,
The flames of knowledge, a quest so bright,
In her native land, where the future seemed bright,

But fate had other plans, with a scholarship call,
To study in maple land, where knowledge stands tall,
An opportunity to broaden her mind,
And transform her future, no longer confined.

Arrived in a land of progress and might,
Where science is a way of life, with all its sights,
The scholar immersed in the culture so new,
And learned a lot, beyond what she thought she knew.

The classes were tough, the pandemic and all, with work to be done,
But with each challenge that came, she grew, bolstered, and won,
And found new ways of thinking and doing,
With access to resources, her knowledge pursuing.

The transformation was slow, but it was so grand,
From a scholar to a scientist, with a mind so planned,
Her perspectives changed, as she evolved,
With a new world view, that was truly involved.

Saini Khoshdouni, Engineering Innovation & Entrepreneurship (MEIE)
Hey there, listen to my story,
Of growth, adventure, and a new territory.
I ventured out and crossed the sea,
To Canada, an international student, that's me.

With fear and uncertainty, I came,
But soon discovered a new and shining flame.
They helped me grow and break the mold,
Now I'm bold and confident, it's been told.

In graduate school, I found my voice,
And learned to embrace my power and rejoice.
With knowledge and skills, I climbed the height,
And paved my way, with newfound might.

Don't be scared to take a chance,
Explore and grow, let life enhance.
I left my fears behind, I took the leap,
And found success, my journey to keep.

So listen to my tale, of growth and pride,
From a timid student, to a leader now I stride.
Thanks to the journey, I found my way,
And now I stand tall, with nothing to sway.
Saba Sabet, Civil Engineering PhD
A student from Iran, now in Toronto,
With a PhD and dreams yet to unfurl.
A journey long, but worth the toll,
To learn and grow, to gain control.

The transition may be hard,
Culture shock and homesickness bard.
But I'm determined, I'm bold,
To make a difference, to be told.

I'll miss the warmth of Persian sun,
And the familiar sights of home, done.
But I'll find new friends, new ways,
And make this place, my home for days.

I'll find my place, in this new land,
And make a mark, take a stand.
I'll learn and grow, and be a leader,
For this transition, was meant to be a achiever.

Though my journey here may be tough,
I'll find my way, and that's enough.
For I am strong, I am brave,
And I'll make the most of this new chapter, pave.
Audio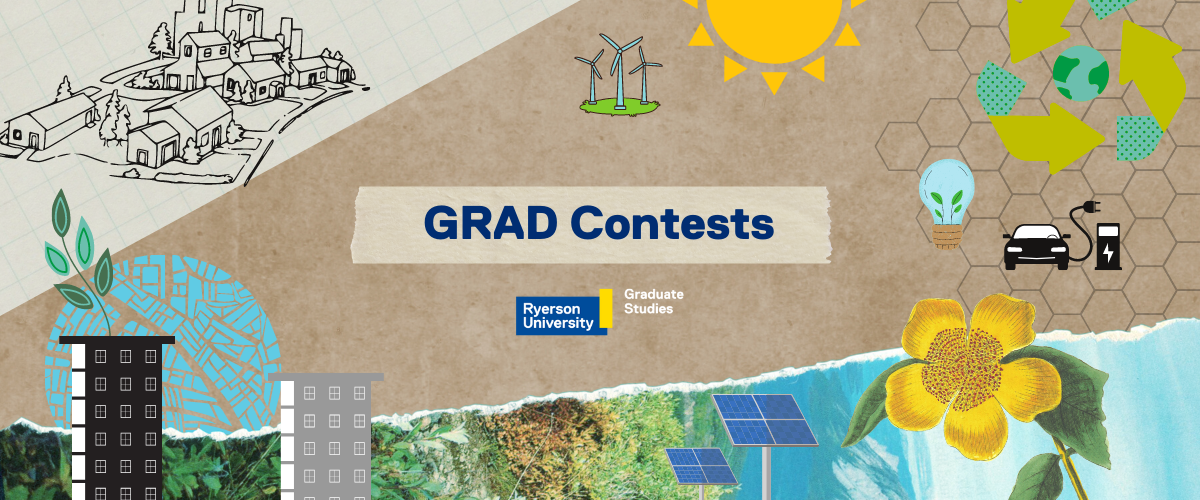 On March 15, 2022, the Yeates School of Graduate Studies (YSGS) revealed the winners and honourable mentions of the 2021-22 GRAD Contests at a virtual Grad Awards Showcase. The fall and winter contests invited graduate students across disciplines to share their graduate experiences and creativity.
This year, YSGS received over 100 entries featuring a wide array of ideas, reflections and visions for the future. Here's a look at the contests and winning submissions:
GRAD Postcard Contest
"During this time of transition and reflection, what's the next chapter in your graduate journey?" Graduate students shared a snapshot of their next chapter, through either a postcard image or text.
Postcard image
Winners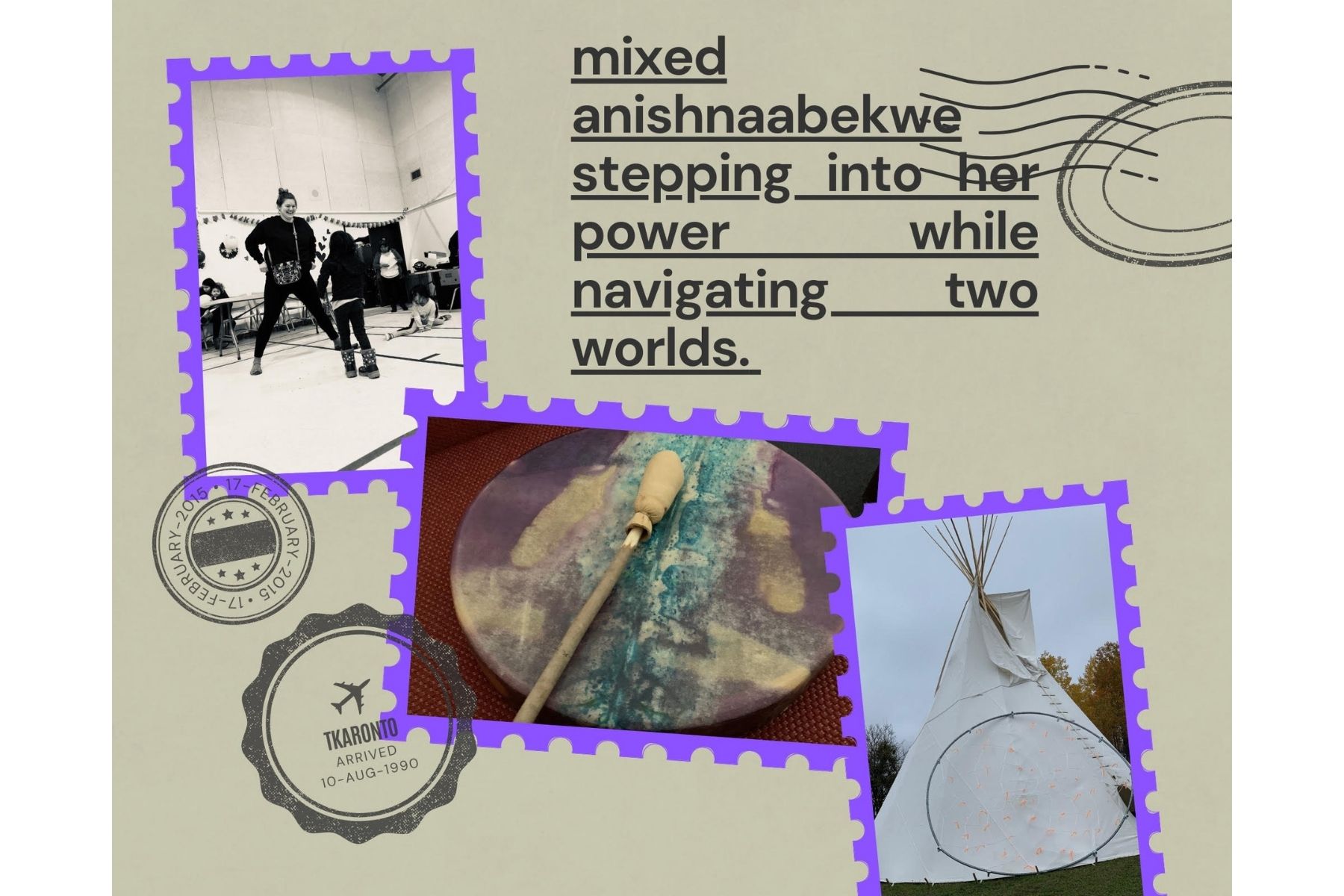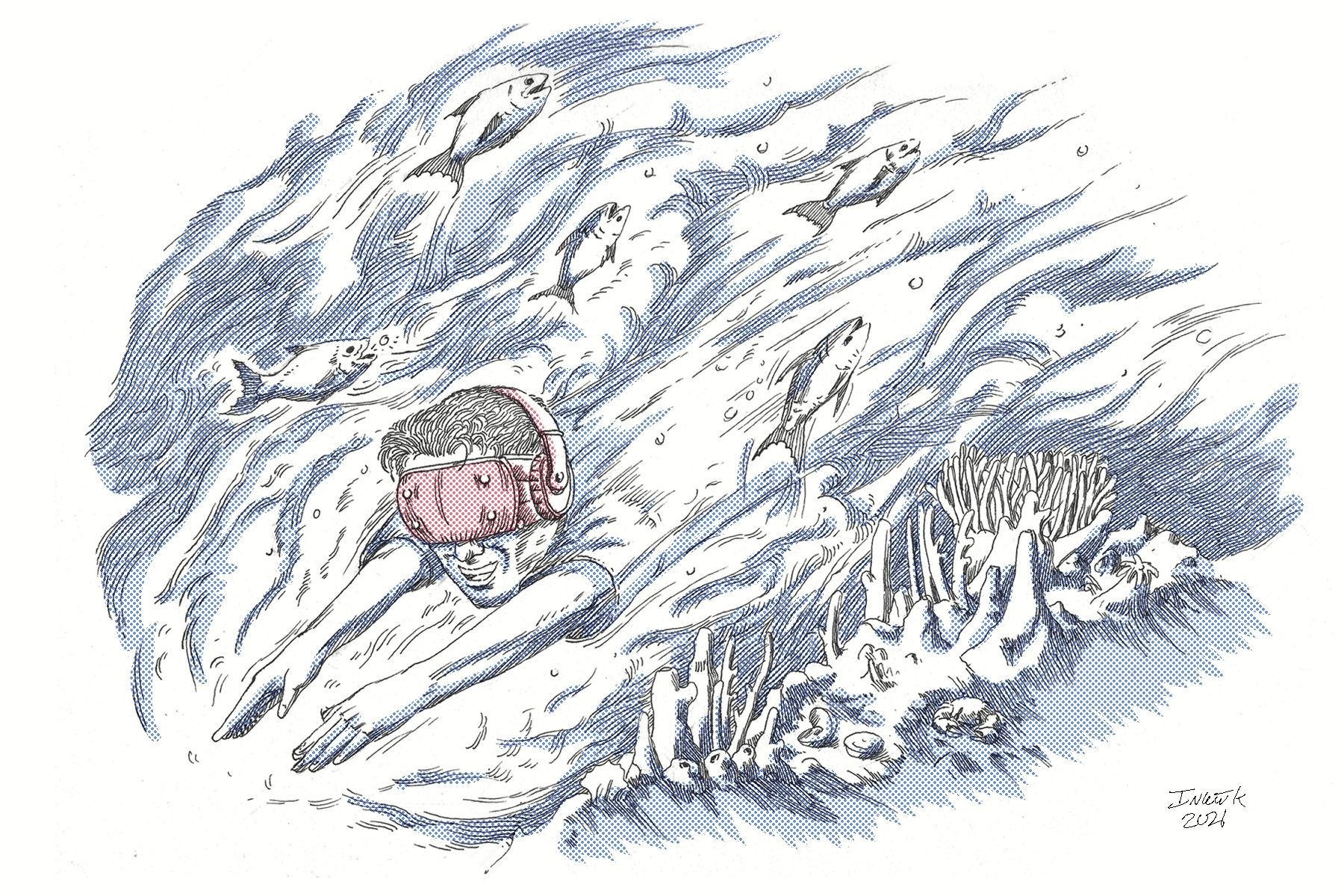 Honourable mentions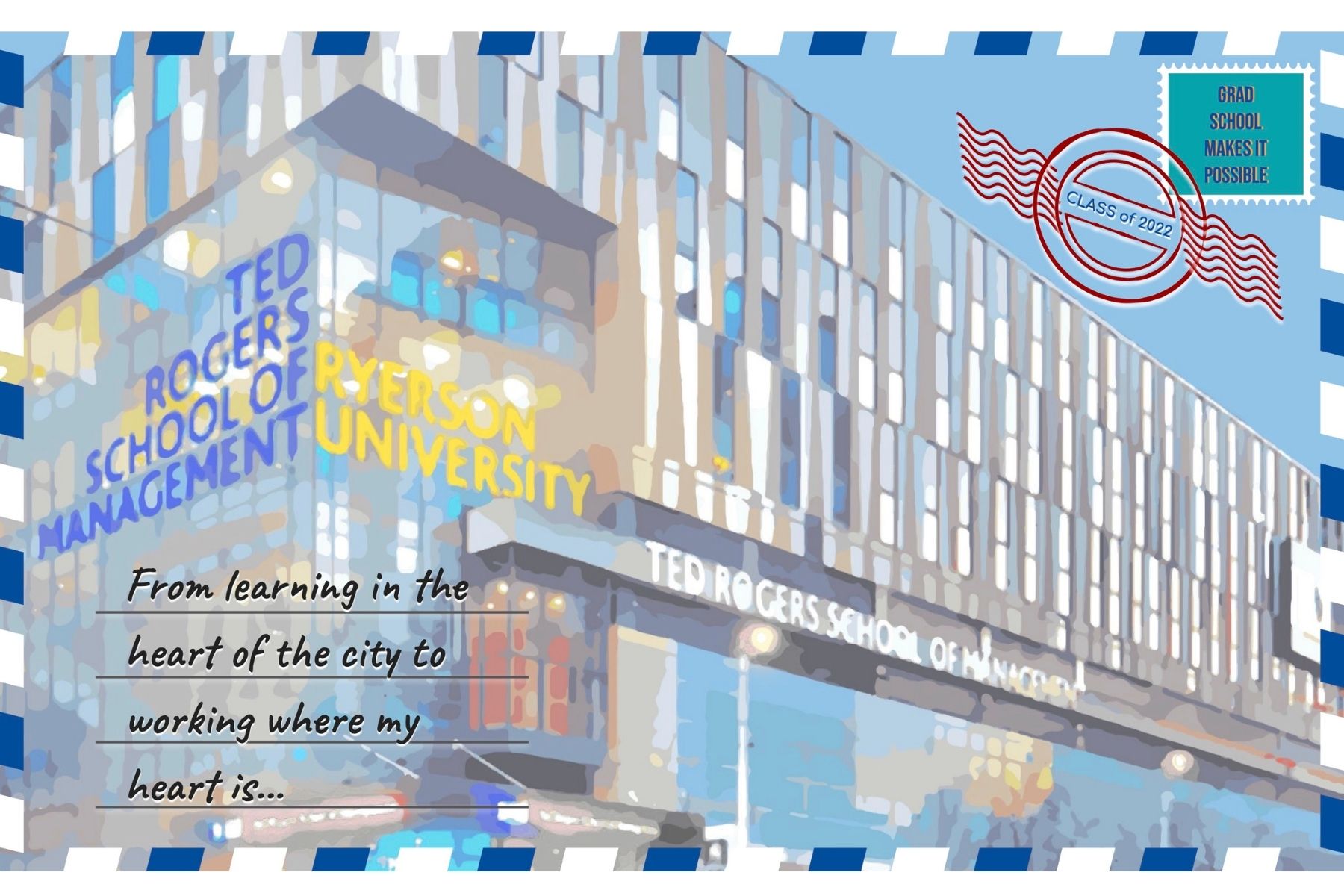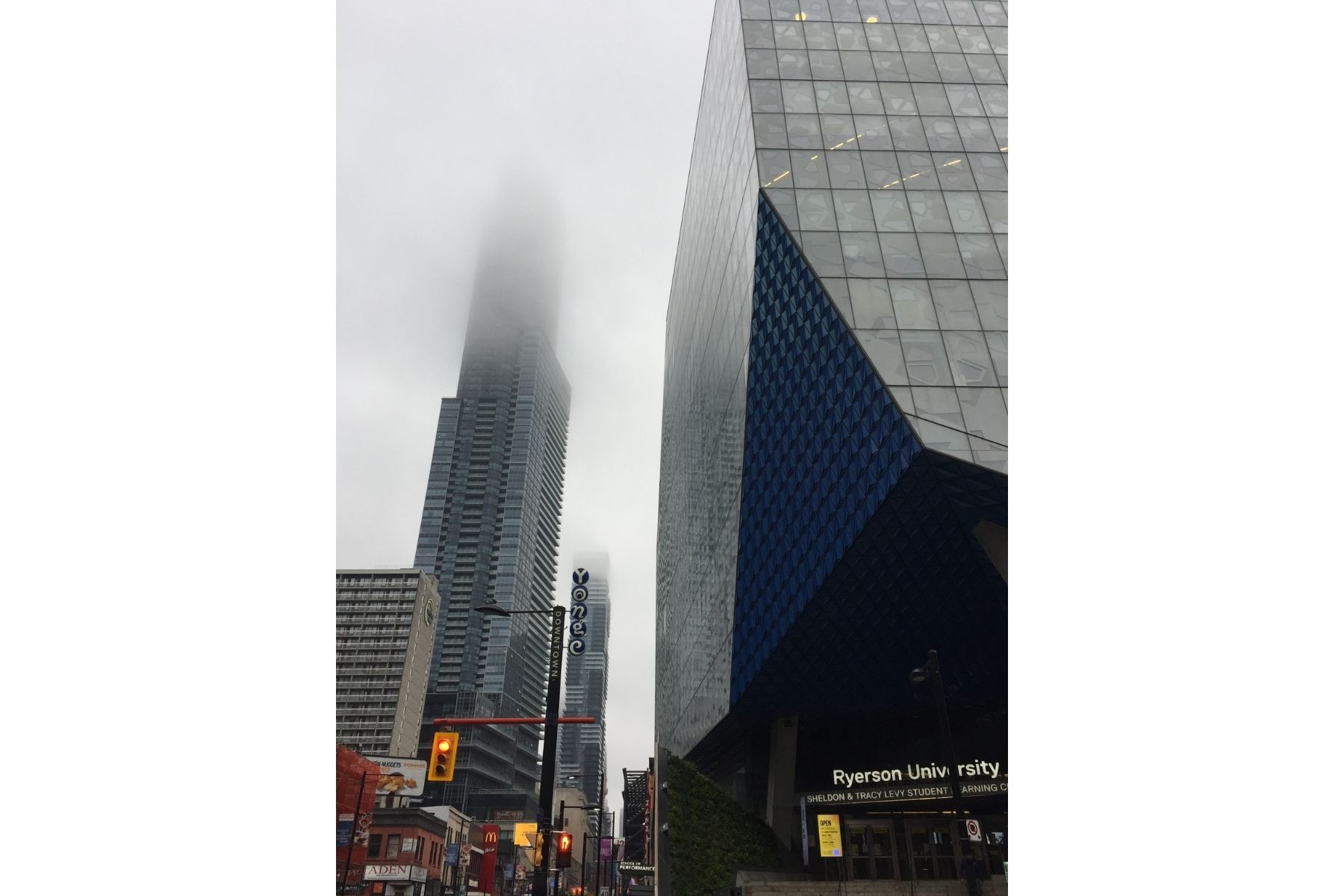 Postcard text
Winners
"The Things I No Longer Abandon"
There are things I have started and never finished. And things I finished without even starting. Worst of all, there are things I never started. Maybe they were too consequential, or hard, or I too lazy. Perhaps I was scared and, most likely, unprepared. But not anymore. The things I start I will finish, Because I will not start the things not worth finishing. I will not avoid the difficult, the uncomfortable, the painful, or impossible. Not because I am better than, or above, my challenges, But because I am equipped to take on the things that are too big for me to do.
Douglas MacDonald, Documentary Media MFA
"I will be, I will feel, when: ___" What happens when you realize that what was once your "when", is at present your "now"? Look back, look forward, but never press pause it seems. Pray one day your "when I am" becomes "now I am", and your world can stand still. However, the journey to "when", is built upon many a "now". There is no pause to press, "now" moves quick, and time moves quicker. Reflect and appreciate the transition from "when" to "now", and you will see yourself growing.
Sophie Leadbetter, Professional Communication MPC
A black woman in science and so very proud
If only my struggles to be here seemed just as loud
Mountains climbed and many barriers surpassed
Without strength from within, I would never last
The doubts of my peers can't supersede my dreams
To impact change in global climate, yes, but change in the roots of science equally
I am doing the work to help our world get to a better place
And taking the steps to help little girls like me feel comfortable to be in this space
For long we have struggled in silence, but now we can be loud
A black woman in science, do not stutter, do not waiver, be proud!
Krystal Henry-Mathieu, Environmental Applied Science and Management MASc
Honourable mentions
I wished for this, like a star.
It's as if ages have passed,
my passion for design.
The hard work will pay off.
I worked on my foundation to be the best
in the next chapter, waiting to welcome me.
I'm eager to see a structure,
to be proud of being its designer.
I'm destined to reach there sooner than later.
Nouman Ijaz Chatha, Civil Engineering MASc
I shift into change and yet am the same.
The more I've learned, the more unblind I've become.
To the presence of the unknown; a beast I cannot fully tame.
For the world is too vast; transforming my ambition to humility and doubt.
With new weakness, I realize that in knowing nothing I am strong.
For only in unknowing does one value life's pearls.
It seems that the cranial cornucopia grows in volume, making the fruits of my labour seem less significant; an emptiness that both excites and terrifies me.
As the term ends, to sow new beginnings.
Surreal.
Natalie Cheng, Nursing MN
Believe it or not, I am here
I shine through the pine tree needles
And glisten in the snowflake falling on a winter night
You've made it and I am proud
I see you fill your cup with love and tears
Do not worry, I am here
Your hands covered in dirt and sweat
In our garden grows fruit of your bearing
The sun will set and in the sky will appear roses and reds
Like on the morning I gained my wings
Camille Horrocks-Denis, Documentary Media MFA
GRAD Collage Contest
"How is your graduate education inspiring you to make an impact in today's world?" Graduate students showed us their vision as a collage of original photos and illustrations, along with a brief description.
Winners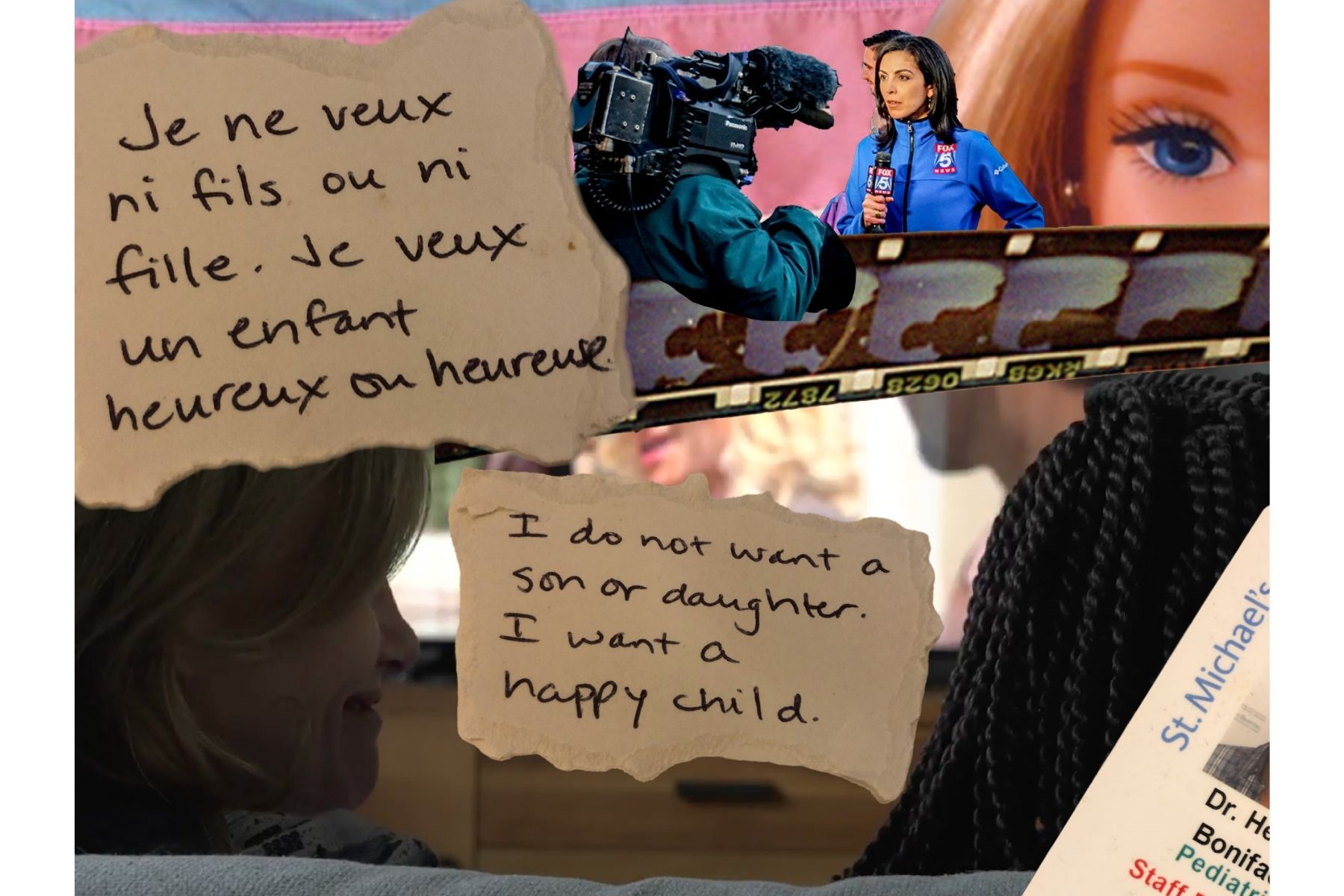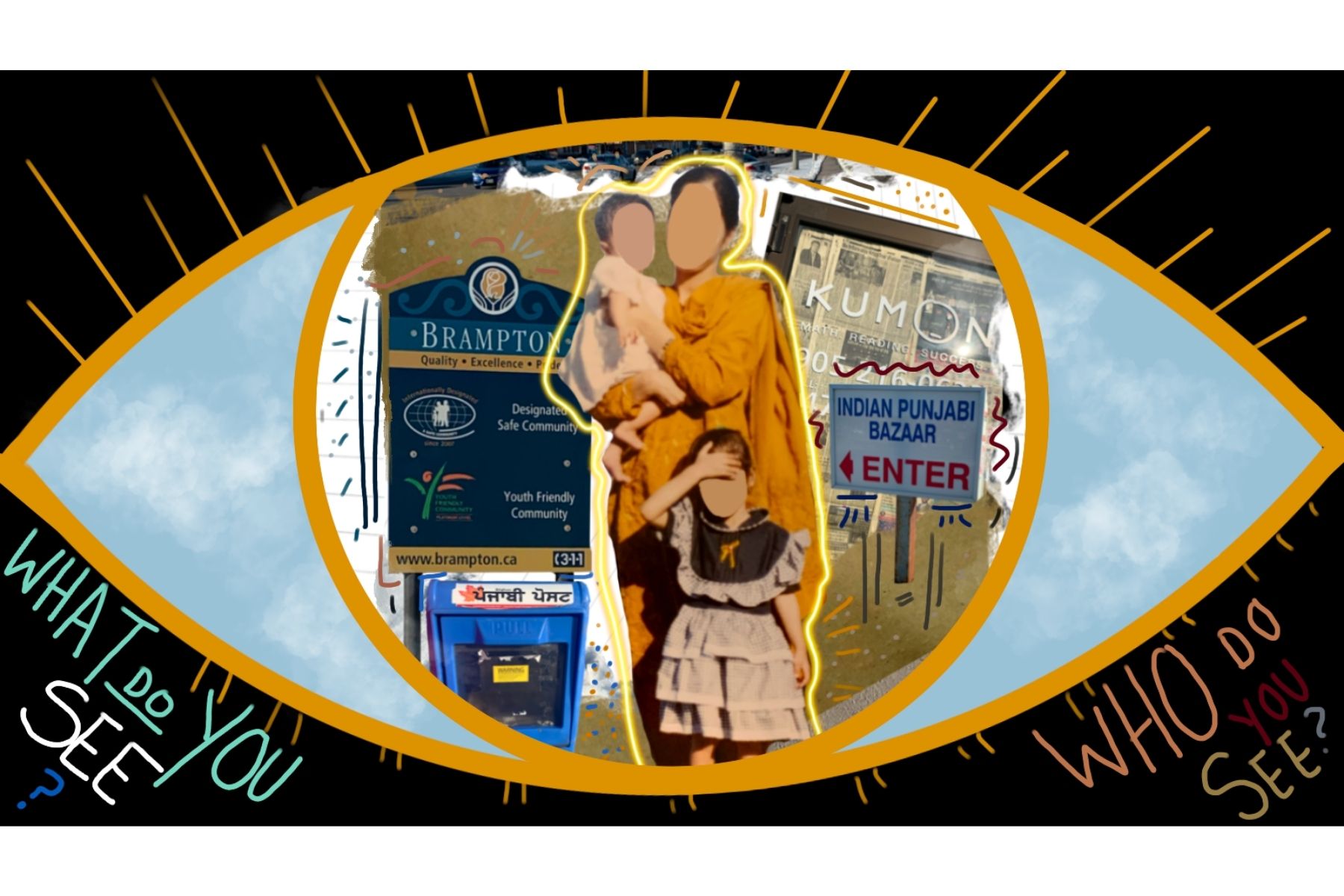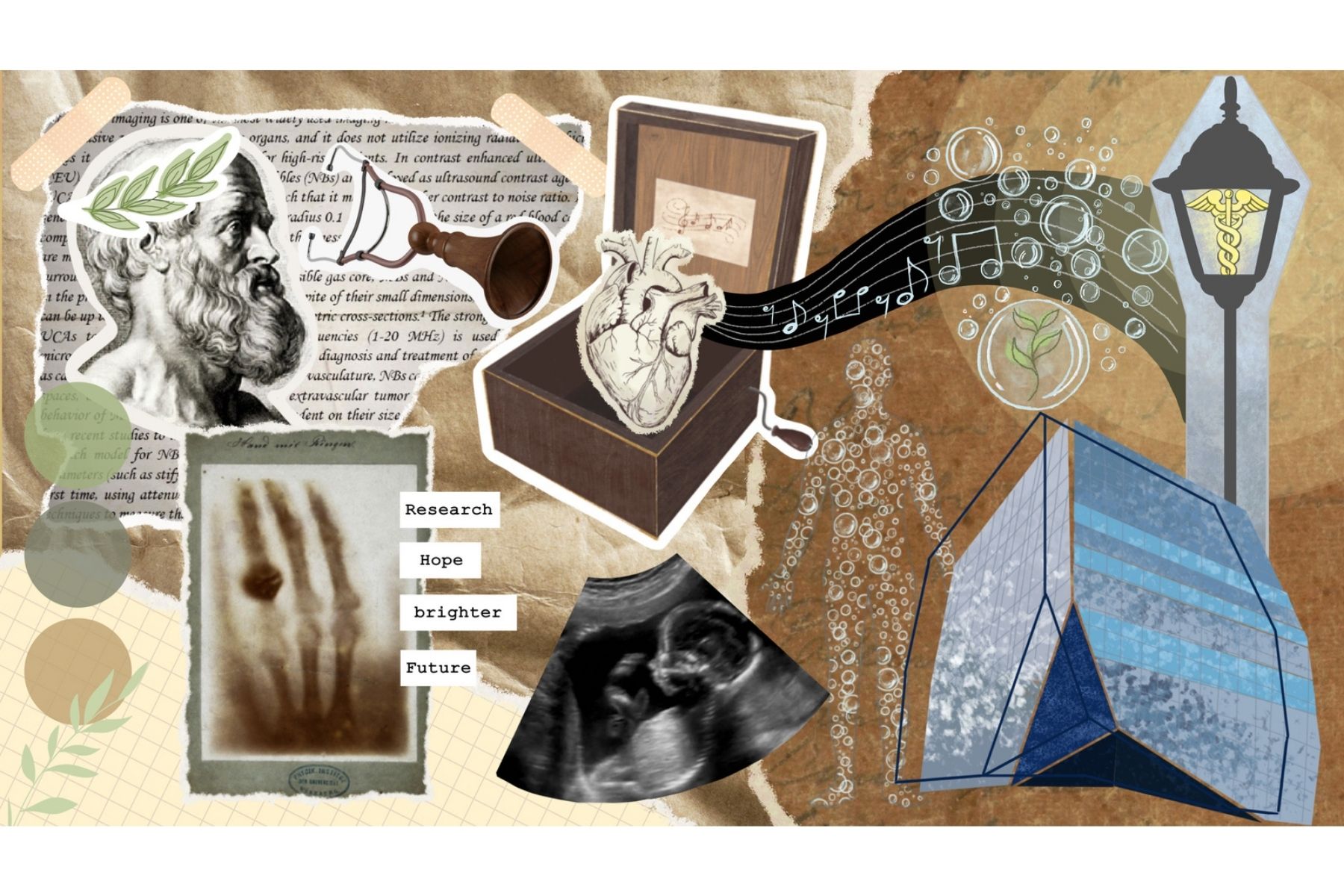 Honourable mentions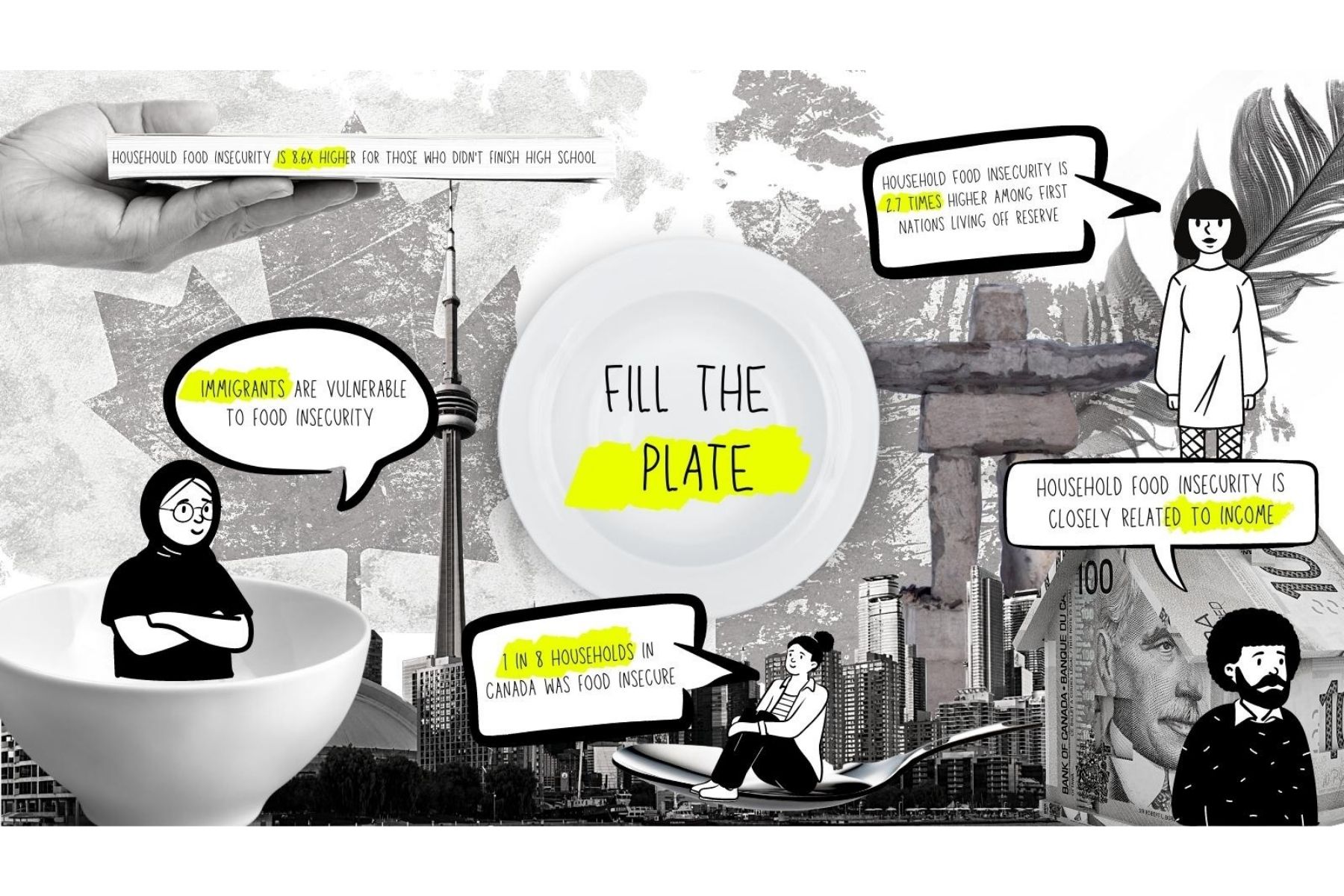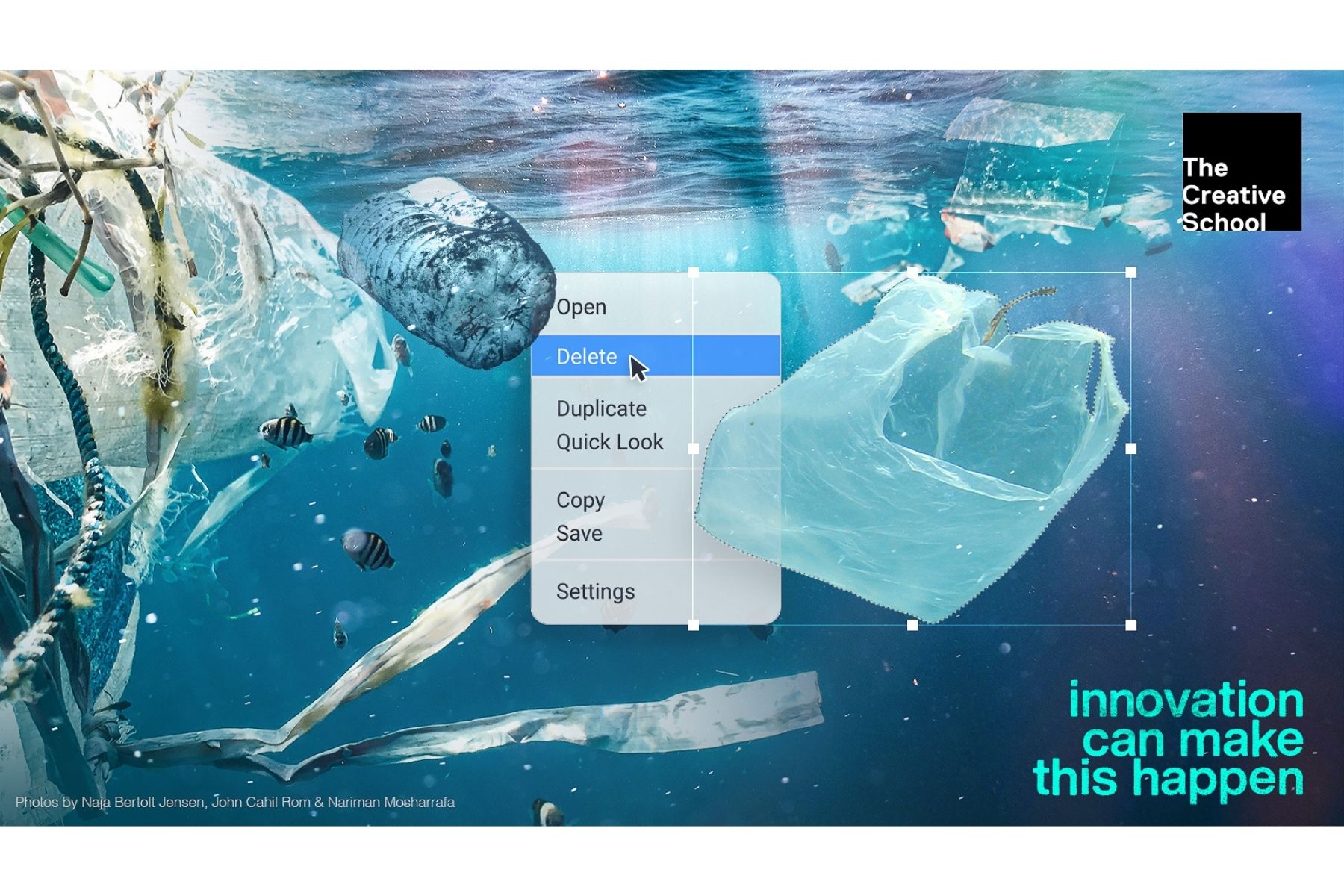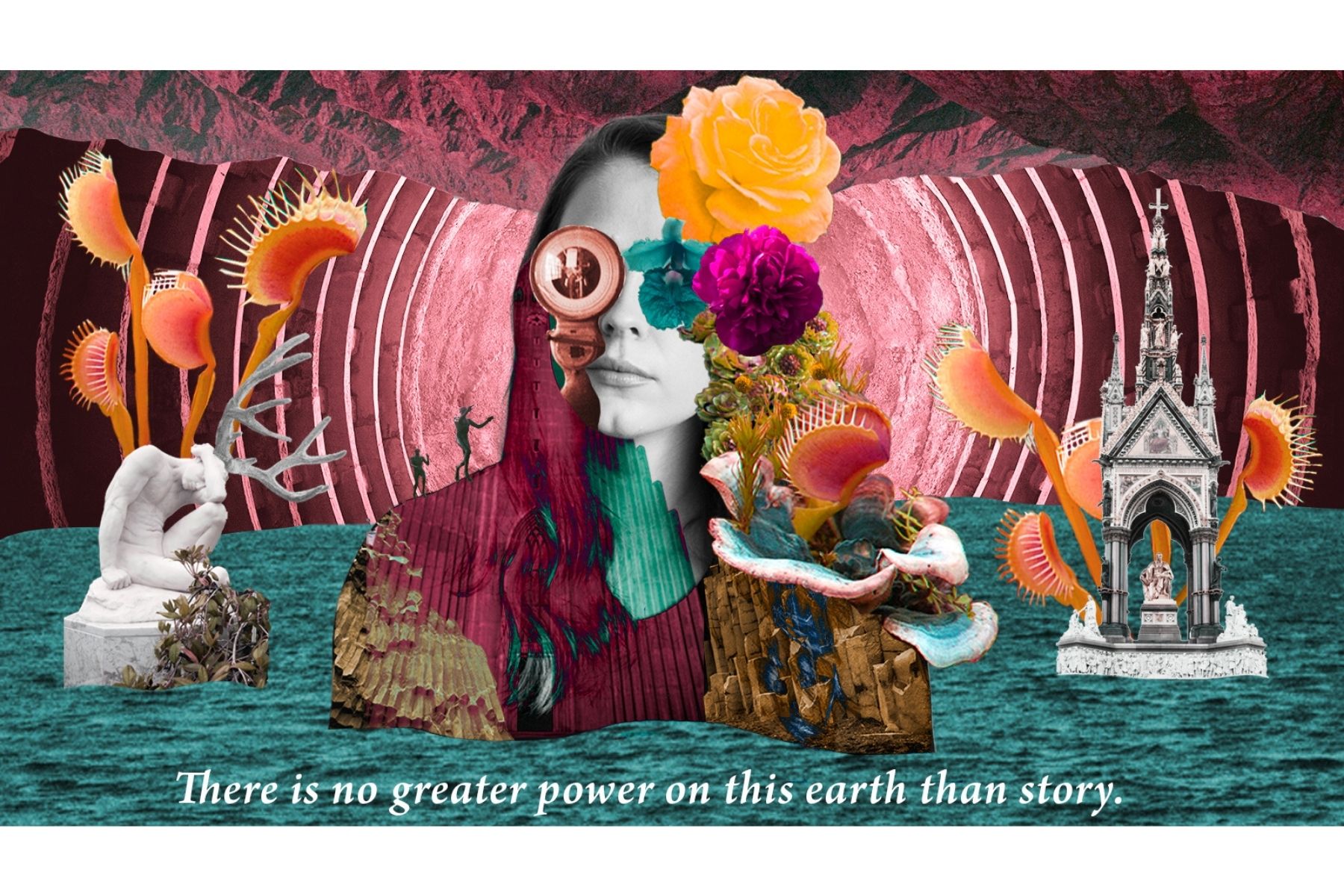 On April 28, 2021, the Yeates School of Graduate Studies revealed the winners and honourable mentions of the 2020-21 GRAD Contests at a special virtual awards ceremony (external link) . This year, a contest was held each semester and invited graduate students across disciplines to creatively share their experiences, insights and advice amidst the pandemic.
In all, 161 graduate students participated in the fall and winter grad contests, and many submitted entries to both. In total, YSGS received 183 submissions.
My Grad Moment
What's your most memorable moment as a graduate student? Graduate students were asked to capture a quintessential experience of achievement, discovery, growth, inspiration, etc. in one of the following ways:
Prose
Poetry
Photograph
Illustration
Video
Audio
My Grad Message
What's one piece of advice you would give to incoming or fellow graduate students? Graduate students were asked to share an inspirational message in the form of a engaging social media graphic.
And the winners are…
My Grad Moment
Illustration
Winner
Photography
Winner
Audio
Winner
Video
Winner
"My Grad Moment" video category honourable mention: Tasala Tahir, Professional Communication MPC
Poetry
Winner
"Where The Fall Leaves Go"

I remember pathways filled with laughter and light,
The smell of sweet and comforting aromas,
Anxiety and excitement mingle in my body like two old friends catching up,
As I walk past the changing autumn hue I take notice,
Their patterns, their colours, facing the challenges of a changing season,
They do not yield or crumble instantly and remain steadfast with a beautiful reverence,
They teach me that I do not need to crumble at a new beginning,
That I can remain tall, proud, and take on the brisk wind of change,
That I too, can go where the fall leaves go
Ammaar Kidwai, Psychology PhD
Honourable mentions
Time flies and flies as the virus spreads
face-to-face now face-to-screen
RyeU looks a lot like my room
we attend, they teach
that is all it supposed to be
yet something wrong with the whole thing
humans need humans to see
smile, talk, hug and feel
let us not forget
after the pandemic
how we used to be
Mohammad Maldar, Civil Engineering PhD
Prose
Crisp coffee beans brewing in a pot and sunshine peeking through cream curtains. The alarm reads 7:30 a.m. and your cat, curled into a bun, perks his ears at the chirps of the birds waking. The world is still as you swirl out of bed, into the washroom, the kitchen, and finally your desk with the illuminated blue keys and coffee mug placed smoothly beside you.

Online the lecture is lively. Twenty-five different faces, all smiling, laughing, and listening to the discussions of others. The limbo of waiting for a pandemic to end, is all but forgotten, among a little constellation of boxes. And you are grateful, for your friends, for your professors, for yourself. In turmoil, 25 different faces, with 25 different ideas, can connect like the milky way, carving a path in the vast, empty sky. The busyness of the past, now halted, to a new appreciation of the smoothness of homemade coffee and the warmness of the cat on your lap, curled in contentment. A grad student in a moment of grand connection, in a space where little moments have room.
Honourable mention: Mane Kara-Yakoubian, Psychology MA
When I take a second to look at the world around me, I am met with unwavering determination. Here I am, a twenty-three-year-old woman, completing a master's degree, taught by another phenomenal women. I know the phrase, "the world is your oyster" but I only ever understood its true meaning right now. The most memorable moment as a graduate student is being a part of ground-breaking studies by professors who thrive on the success of their students. These opportunities have instilled a resolution within me, that yearns to spread my developing knowledge with those around me. As a graduate student, I have had the utmost of fortune to be surrounded by those who thrive on learning, creativity and moving the world forward. Graduate studies have opened up a new world of academia that has provided me with the opportunity to have my interests become innovative research. Brilliant minds encircle and urge me to continue learning and educating others, so we can all lift each other up and observe as society grows and shifts before us because of the work we are doing.
My Grad Message
Winners
"Dear first year me:
"Don't be afraid to take risks. Sure, the expectations of being a graduate student can seem intimidating at first, but the truth? You are going to be greeted by a community of people who will support you and your academic journey with open arms. So, make the most of it! Join a club, network with professors and scholars in your field, and connect with your graduate cohort. You'll soon realize that the relationships you make here will last you a lifetime.
"Seize every opportunity, but don't forget to enjoy the small moments, too. Before you know it, you're off into the big city!"
"Be well, so you can do well
"During grad school, you have to keep caring for yourself in order to keep succeeding. Just like your house plant!
"Feed & water it. You still need food, water and rest, even when things get stressful!
"Add some sun. Positivity is a MUST when your workload feels unmanageable.
"Give it time and love. You need those things too to feel your best!
"What you water, grows!"
"I am creating the life of my dreams
"If you are looking for a sign
"This is it. You made the right decision.
"Pursuing a Graduate Studies program at Toronto Metropolitan University was one of the best decisions I've ever made.
"My one piece of advice to future graduate students is to rest assured that you made the right decision. I spent a lot of time questioning whether or not a Master's degree was right for me. Ryerson has the facilities to ensure that no matter your goal — whether it be to make an impact in industry or academia — you will be supported in creating the life of your dreams.
"While pursuing a Master's degree may have moments of difficulties. Rest assured knowing that the outcome is well worth the hard work."
On Feb. 6, 2020, the Yeates School of Graduate Studies revealed the winners of the 2019-20 GRAD Contests at a special awards reception. More than 120 students from all faculties shared their ideas and creativity by entering the two contests:
My Grad Story
How is your graduate education transforming you? In three images/video clips (with optional text) grad students illustrated their past, present and future, and how graduate education is transforming them.
My Motto
What does graduate education mean to you? How do you plan to use your knowledge and skills to create change in the world? Grad students were asked to write a concise personal motto on what graduate education means to them.
Guests also participated in a Sticky Note Challenge to win prizes. The winners were…
My Grad Story: Winners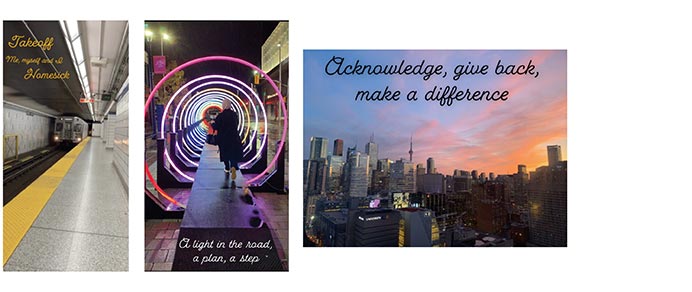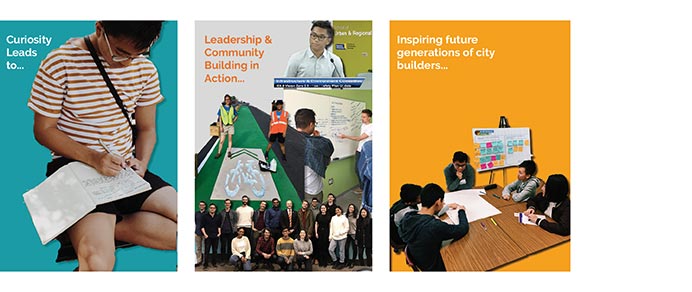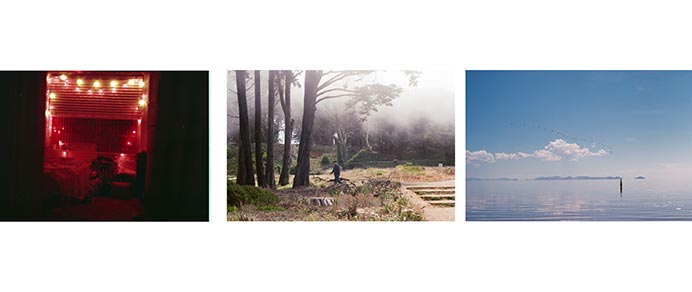 My Grad Story: Honourable Mentions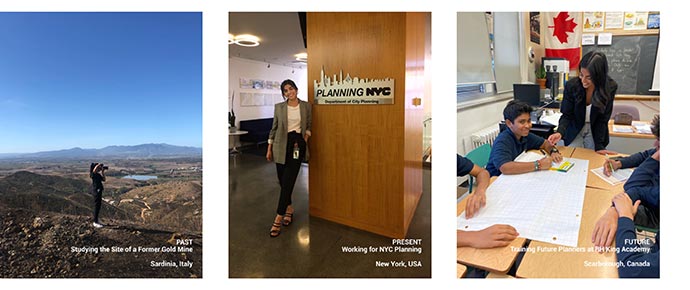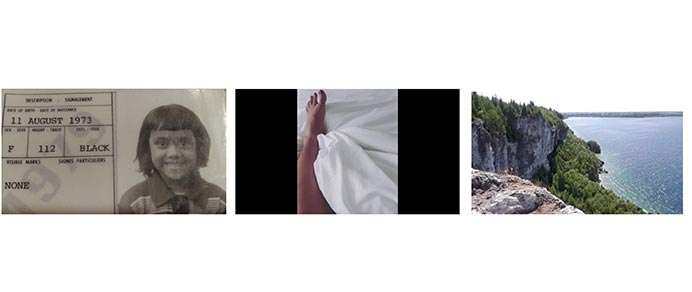 My Motto: Winners
"Challenge yourself to be in charge! You're surrounded by smart, passionate problem solvers - dare to lead them to tackle today's issues."
Charlotte Ferworn, Biomedical Physics PhD
"Graduate education is a pathway to opportunities. Having the opportunity to inspire just one person can change their world. One word, one page, one step at a time."
Justin Rain, Policy Studies PhD
"Never forget:
busy days are tangible moments of pursuit."
Kimia Rashidisisan, Literatures of Modernity MA
My Motto: Honourable Mentions
"Everyone learns to live in our world. Graduate studies is learning to expand the world everyone lives in."
Joseph Fida, Chemical Engineering MASc
"We push back against social amnesia and self-serving myths; we exercise our power to question the limits of the past."
Nick Papalabropoulos, International Economics and Finance MA
"Studying alone in a foreign country can be challenging.
But when things are challenging,
it also means change and growth.
Embrace that."
Jae Duk Seo, Computer Science MSc
Sticky Note Challenge: Winners
"Graduate studies is hand crafting the key to unlock any door of your choosing."
Joseph Fida, Chemical Engineering MASc
"Making the invisible  visible. #marginalizedpop #Nursinggrad"
Tingna Xu, Nursing MN
"Saying cool things like 'I'm building an artificial intelligence-based system'"
Anum Khan, Civil Engineering MASc
The Yeates School of Graduate Studies revealed the winners of the 2018-19 GRAD Contests at a special awards ceremony on Feb. 7, 2019, featuring instapoetry and poetry readings by contest judges Natasha Ramoutar, Andy Lee and Tara Farahani, and feature poet Ivy Reiss, publisher and editor-in-chief of The Artis (external link) magazine.
Graduate students from all faculties showcased their talents in two contests that asked, "How is your graduate education helping you shape our future world?":
Write a Micropoem (A pocket book of all the entries is now available in TMU Libraries)
Design the Grad Studies T-Shirt (Individuals and teams were invited to design the official YSGS T-shirt. Two of the winning designs are available for purchase in the RU Campus Store. See (*) below)
The winners are ...
Contest 1: Write a Micropoem
what I learned from the water
a river carves first its own space
then
carries
carries
carries along
for ages after
Terence Abrahams
Literatures of Modernity MA
segm-
enting
pics
for med-
ical diagnosis
it's only glim-
pses of
this future
prognosis
Nabila Abraham
Electrical and Computer Engineering MASc

studying
in the centre of the
city
i learn
how to keep its heartbeat
steady
Danielle Lenarcic Biss
Urban Development MPl
Lines that divide seem immutable.

Grasping them
I shake.

Shattering,
fragments reform
bonds are born.
Alexandra Pospisil
Literatures of Modernity MA
From inchoate to magisterial,
the sieve of knowledge never fills.
So with humility I grow
Nick Papalabropoulos
International Economics and Finance MA
Unleash your mind.
The world needs more
colour in its raindrops
and strange snowflake designs.
Kelsey Shaw
Nursing MN
Contest 2: Design the Grad Studies T-shirt