You are now in the main content area
Become a Postdoctoral Fellow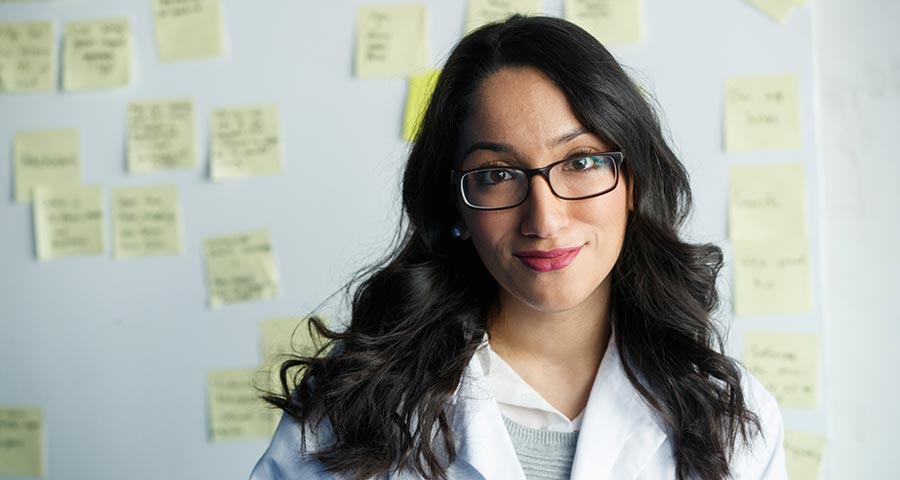 Postdocs at Toronto Met
Postdoctoral fellows are individuals who within three to five years of being awarded a PhD (or equivalent degree) continue to conduct mentored research and advanced training in their field of study, to acquire competencies for a career as an independent researcher and/or faculty member in academia.
At Toronto Metropolitan University, postdoctoral fellowship opportunities may be found by reaching out to faculty members who may be hiring postdoctoral fellows with their own research funds, or by postdoctoral fellows bringing their own funding (via an external award or fellowship) to the university and finding a faculty member who is interested in supervising their work.
If you are interested in finding a postdoctoral position where you are paid by a faculty member's grant, we recommend that you explore Toronto Met faculty and department websites. You are encouraged to reach out to faculty members whose research interests align with your own to ask if they are looking to hire a postdoctoral fellow. You may directly contact a faculty member with related research interests even if there are no current postings in that area.