Psychology prof, Prince Charles participate in roundtable on child trauma intervention
Dr. Karen Milligan takes part in international response to child trauma and disaster
November 09, 2017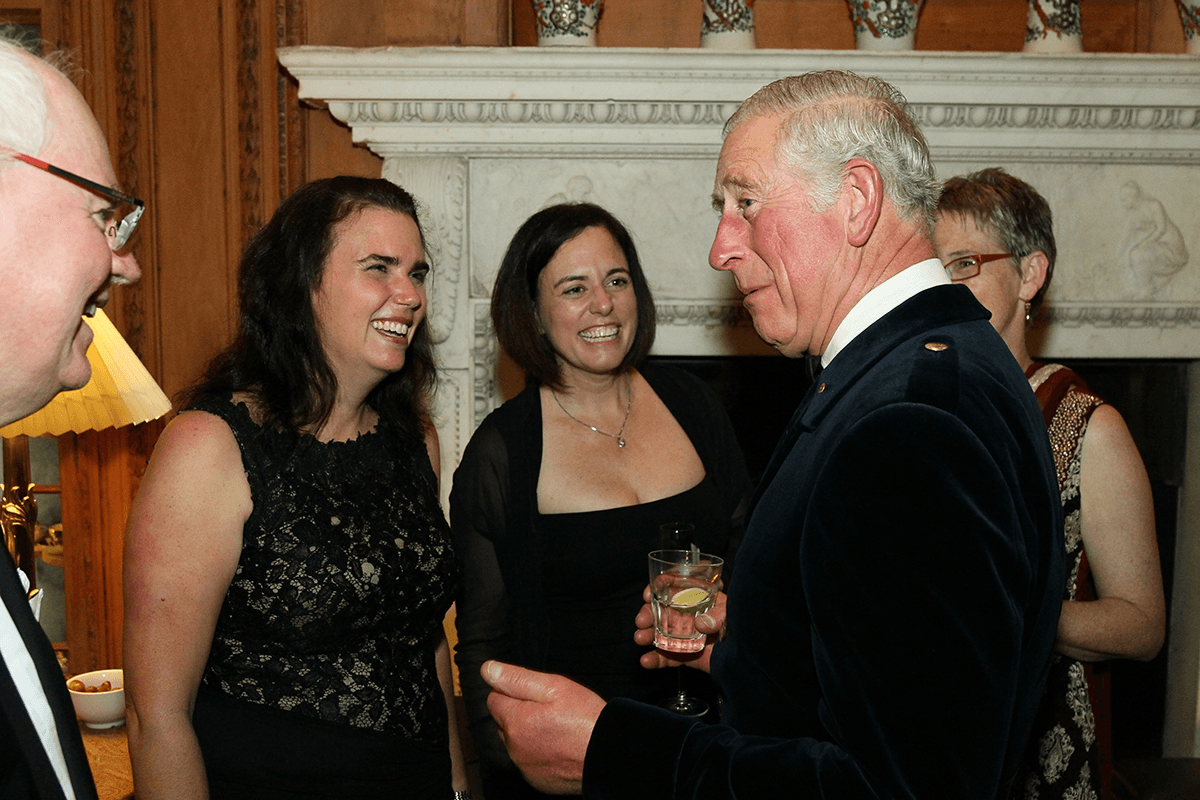 Recently, 19 international trauma and disaster experts convened in Scotland for a two-day international roundtable to develop an intervention to facilitate recovery and enhance resilience in children, adolescents and families after experiencing a disaster. Dr. Karen Milligan, Psychology professor and director of the Child Self-Regulation Lab, participated in the expert panel.
Natural disasters such as Hurricane Irma, or terrorist attacks such as the Manchester Arena bombing, can greatly impact the mental health and well-being of youth, adults, families and communities. Identifying challenges, navigating treatment systems and finding help and support can be challenging, particularly if a youth's symptoms are not severe enough to warrant a mental-health diagnosis.
The interventions developed at the roundtable will support and improve access to care for this group of youth. The roundtable was sponsored by the Prince's Trust Australia and led by Phoenix Australia Centre for Posttraumatic Mental Health. His Royal Highness, Prince Charles attended part of the roundtable discussion and hosted a reception and dinner for the participants. "He was exceptionally warm and welcoming and took an active interest in learning about the intervention and its potential for implementation around the world," says Dr. Milligan.
During the upcoming months, Phoenix Australia will take the lead on developing the protocol for intervention and, once funding is secured, pilot its implementation. Dr. Milligan and the other roundtable participants–representing Australia, Norway, Germany, U.S. and the U.K.–expressed excitement about continuing to consult on this important project and evaluate and support its implementation once it is shown to be feasible and effective.