You are now in the main content area
Research: Realize your future with TMU Graduate Studies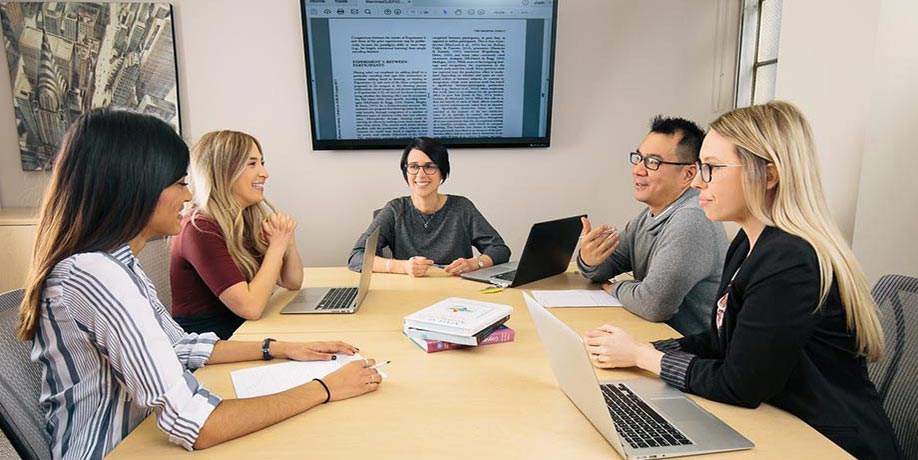 Finding a Supervisor
With nearly 900 affiliated and associate graduate teaching faculty, you can find the right supervisor at Toronto Met.
In some graduate programs, a supervisor is assigned to you at (or soon after) the start of the program. In other programs a faculty advisor is assigned until the topic of research is identified. In most programs however, it is your responsibility to find a faculty member who agrees to supervise your graduate research work; a process that often takes place prior to an offer of admission being made.
The selection of a supervisor is a critical decision that impacts the quality of your graduate experience and influences your career path. We advise students to obtain information about potential supervisors and the environment in which they will be working. Consider the following tips:
Academic competence is of course important, but the supervisor must also be willing to provide advice, guidance, and mentorship.
A healthy student-supervisor relationship is one in which there is open and effective communication and expectations are clearly laid out.
Check out program websites in detail for profiles of faculty members and descriptions of ongoing research and research facilities.
If you will be working in a laboratory setting or as a member of a research team, speak with current students in that environment about their experiences and interactions with a particular supervisor.
It is important that whenever possible, to meet with your potential supervisor to determine compatibility. Take that opportunity to discuss issues such as expectations, research project support, identifying a thesis topic and scope, student funding, and strategies to ensure timely completion and quality work.
View the list of all full, associate and emeritus members of the graduate school:
Research at TMU
At Toronto Met, you'll explore emerging fields and find new approaches to established ones — digital media and technology; energy and sustainability; health and well-being; city building and social justice; design, culture and creative industries; and technological and industrial innovation, to name just a few.
We work with industry partners, not-for-profit organizations, government, communities and individuals, to help showcase Canada as an international innovator and create tangible benefits for the public. And with nearly 900 affiliated and adjunct graduate teaching faculty, you are bound to find the right supervisor at Toronto Met.
Research funding and publications have doubled in the past five years at Toronto Met. Our interdisciplinary approach to research represents the collaboration of over 125 centres, institutes and labs and over 190 local, national and global funding partners.