You are now in the main content area
Who's who at YSGS
Meet the various people responsible for graduate education at Toronto Metropolitan University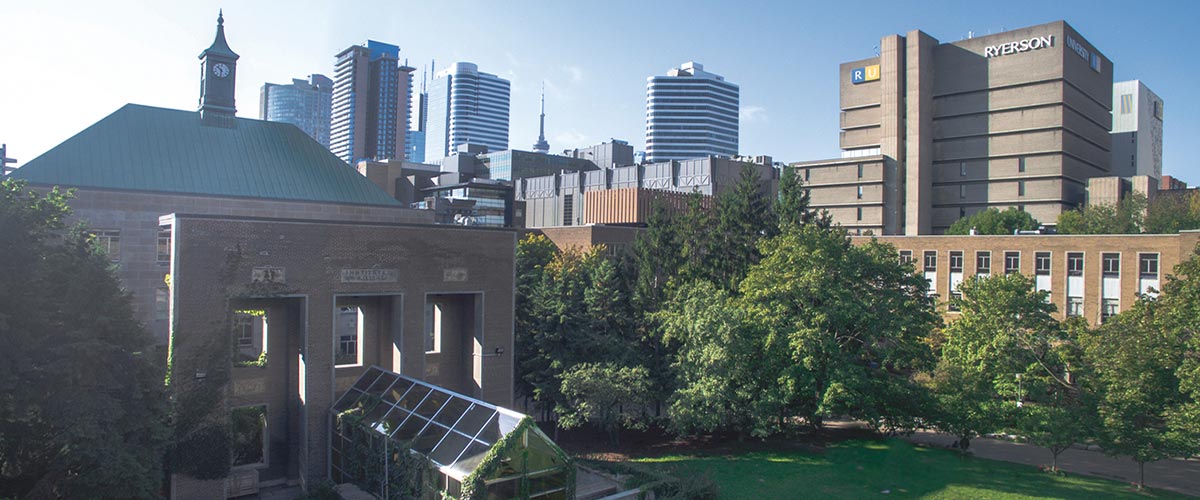 The Yeates School of Graduate Studies (YSGS) is the administrative body responsible for all graduate programs at Toronto Metropolitan University. YSGS works closely with the university's six faculties to deliver high-quality graduate education and a student-centric culture that promotes success, experience and opportunities for transformational learning. 
Dr. Cory Searcy, Vice-Provost and Dean, is responsible for the overall vision and leadership of graduate education. Dr. Searcy chairs YSGS Council and oversees strategic directions in graduate expansion, enrolment management, student funding, YSGS membership, personnel matters and external liaison. 
Working closely with the Vice-Provost and Dean, Dr. Nancy Walton, Associate Dean, Student Affairs, provides leadership and support in building a graduate student culture and community that enriches student experience and engagement. This includes activities such as the 3-Minute Thesis Competition, GRADCafé, GRADTalks and GRAD Contests.
Dr. Carl Kumaradas, Associate Dean, Programs, works closely with the Vice-Provost and Dean to manage the graduate component of the institutional quality assurance process (IQAP), mandated by the Quality Council. This includes supporting graduate programs through the Periodic Program Review Process, new program development and curriculum modifications.
Associate Deans with Graduate Responsibilities lead and support the delivery of graduate education in their home faculties. They liaise with Graduate Program Directors and YSGS to represent the collective graduate interests of the faculty and university.
Graduate Program Directors (GPDs) ensure program delivery of the highest standard by providing a critical link between YSGS, their program and home faculty. GPDs work with Chairs to identify qualified faculty to teach and supervise, arrange graduate course schedules, coordinate student recruitment and admissions, oversee thesis defences, student records and funding allocations, monitor student financial support and uphold advisory mechanisms that promote the academic development of students. In certain faculties, GPDs are Associate Chairs.
Graduate Program Administrators (GPAs) provide overall support to ensure the efficient delivery of graduate programs. This includes overseeing program communications, monitoring student progress and evaluating graduation eligibility, and coordinating admissions activities, student funding, and thesis and dissertation defences.
For a directory of GPDs and GPAs, see the Program Contacts tab.
Faculty Supervisors/Advisors provide guidance and assistance for graduate students' intellectual and professional growth. Successful supervisor-student relationships are based on mutual trust and respect. Supervisors are assigned at different times depending on the program. More information on finding a supervisor.