You are now in the main content area
Governance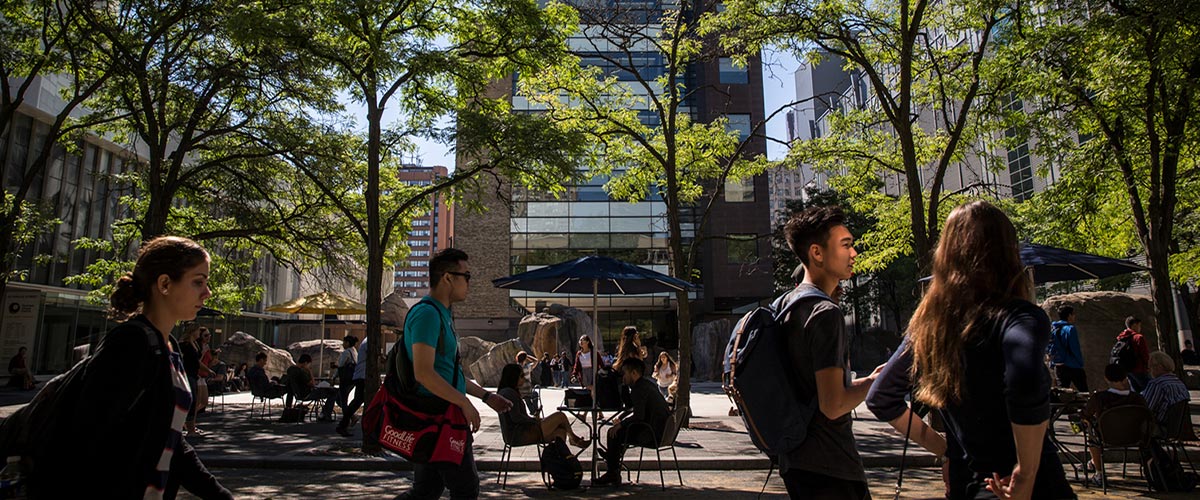 The Yeates School of Graduate Studies Council
Graduate education at Toronto Metropolitan University is overseen by the Yeates School of Graduate Studies Council (YSGS Council). The council deals with such issues as the development and evaluation of new graduate programs and policy that is relevant to graduate programs and students. The council is comprised of the dean of graduate studies as well as affiliated faculty members from each of Toronto Metropolitan University's faculties, graduate program directors and students.
The Vice-Provost and Dean
The Vice-Provost and Dean of the Yeates School of Graduate Studies (YSGS) is responsible for the leadership and vision for the growth and maturation of graduate programs at Toronto Metropolitan University; chairing the Council of the School of Graduate Studies; and all administrative matters related to budgets, student and personnel matters, external liaison and strategic planning in the school. The dean is an ex-officio member of all graduate council committees.
Committees
There are various committees and sub-committees related to admissions and studies, appeals, scholarships and awards, and so forth.
YSGS Council 2022-2023

YSGS Chair: Dr. Cory Searcy, Vice-Provost and Dean YSGS
Dr. Carl Kumaradas, Associate Dean, Programs YSGS
Dr. Nancy Walton, Associate Dean, Student Affairs YSGS
Faculty Representatives
FOS - Dr. Alex Ferworn
FEAS - Dr. Habiba Bougherara
TRSM - Dr. Deb Fels
ARTS - Dr. Elizabeth Podnieks
FCS - Dr. Annette Bailey
TCS - Dr. John Shiga
Graduate Program Director YSGS Council Members
Dr. André Laplume (Health Admin (Community Care))
Dr. Songnian Li (Civil Engineering)
Dr. Donna Smith (MBA)
Dr. Cristina Catallo (Nursing)
Dr. Jason Boyd (Literatures of Modernity)
Dr. Rachel Berman (Early Childhood Studies)
Dr. Sibo Chen (Professional Communication)

Student YSGS Council Members
Doctoral student: Behrad Ghazinouri (Mechanical Engineering PhD)
Master's student: Victoria Sullivan (Scriptwriting and Story Design MFA)
TMU Graduate Students Union Representative
Charlotte Ferworn, President, TMU Graduate Students Union
Programs and Planning Committee (PPC) Membership

Chair: Dr. Cory Searcy, Vice-Provost and Dean YSGS
Dr. Carl Kumaradas, Associate Dean, Programs YSGS
Dr. Nancy Walton, Associate Dean, Student Affairs YSGS
FOS - Dr. Russell D. Viirre, Associate Dean, Graduate and Postdoctoral Studies
FEAS - Dr. Miljana Horvat, Associate Dean, Graduate and Postdoctoral Studies
TRSM - Dr. Hong Yu, Associate Dean, Graduate Programs
FOA - Dr. Patrizia Albanese, Associate Dean, Research and Graduate Studies
FCS - Dr. Annette Bailey, Associate Dean, Graduate Studies and Internationalization
FCAD - Dr. Jean Bruce, Associate Dean, Graduate Education