You are now in the main content area
Semester Exchange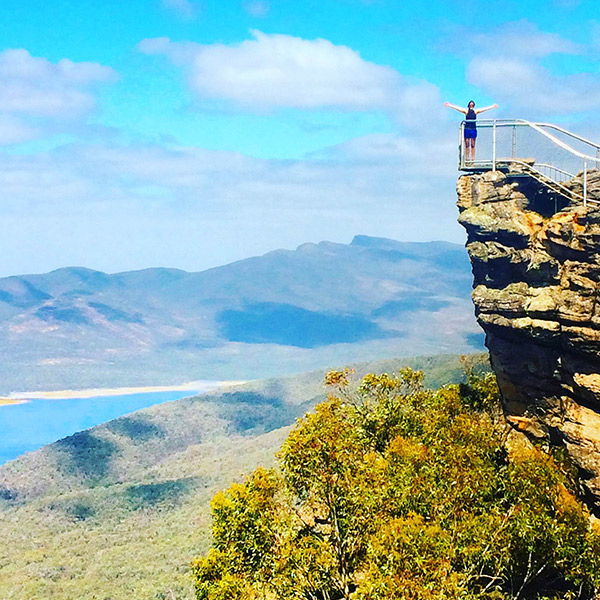 Find Out Where You Can Go On Exchange:
The deadline to apply to for exchange for Fall 2023 and Winter 2024 was January 31, 2023. Applications are now closed. Please see the How to Apply section for more information.
Interested in going on exchange? Then your first step should be to learn the basics of how exchange works:
You should also:
Your next step should be to find out what host institutions (i.e. university you will go to) are available for exchange in your program. Start by checking out our searchable database of exchange opportunities:
If you have several options open to you, make a list of your top three destinations. When choosing a host institution, start by looking at the following pages:
The deadline for Toronto Metropolitan University students to participate in exchange for the Fall 2023 and Winter 2024 semesters was Monday, January 31, 2023.
The Exchange Application Form is now closed.

Application instructions for the University-Wide Exchange Program, carried out by Ontario Universities International (OUI), are included below this section.
As part of your online application for exchange, you will need to submit the following documents:
Academic and Non-Academic Reference Contact Information: The name and contact of one academic reference (must be a professor) and one non-academic reference. Make sure to let them know that you will be putting down their name as a reference. They will not need to submit a letter - just their contact information.

Please note: The Creative School students are not required to submit references.
Letter of Motivation: A one-page (max) letter outlining why you want to go on exchange - i.e. what are your personal, professional and academic goals in going on exchange to your selected host institutions, and how will participating in exchange help you achieve those goals?

Faculty Specific Supporting Documents: Each faculty may have additional requirements (for example, portfolio, CV, letter of references, etc). Check with your faculty exchange coordinator.
The 2023-2024 Outgoing Student Exchange Application Form is now closed! The deadline to apply was January 31, 2023. If you have questions or concerns about applying for the 2023 - 2024 application cycle, please reach out to your Faculty's Exchange Coordinator.
In the exchange application form you will be prompted to upload the required documentation specific to your academic program and faculty.
Students who submit their applications on time will be contacted for an interview by their exchange coordinator.
While the format of the interview is different for each faculty, the basic goal of these interviews is the same: to evaluate how ready you are to go on exchange as a candidate. Interviews will look at the thought and research you've put into selecting your exchange destination and your academic preparedness for exchange.
You should contact your faculty exchange coordinator for more details about your faculty interview process. Make sure to prepare for your interview to give yourself the best chance of being accepted.
Ontario Universities International Exchange Program
In addition to the program-specific exchanges, all Toronto Metropolitan University students are eligible to apply to the Ontario Universities International (external link, opens in new window) (OUI) exchange program to study in Germany (external link, opens in new window) , or France (external link, opens in new window) . Each program offers the possibility for exchange with more than ten partner universities in the country. Note that the OUI programs in China and India are currently on hold.
All successful student applicants to the OUI program are provided with a scholarship of $2,500 for a semester exchange and $3,500 for a full year exchange.
The deadline to apply for the OUI exchange programs was January 31, 2023. Early applications are strongly encouraged.
Decide which OUI exchange destination (France or Germany) you will apply to and select your top three OUI host institutions for that destination.
Ensure that you are eligible to participate by reviewing the eligibility guidelines found on each country program's website. You also must meet the TMU criteria of a minimum CGPA of 2.5 or higher with a clear academic standing.
On each of the country specific program websites you will find a list of participating universities. It is your responsibility to research their academic offerings and determine what universities may be suitable for you. You should discuss this opportunity with your program's academic advisor and/or exchange coordinator to assess overall fit based on academic requirements specific to your program and the term/year you wish to study abroad.
The 2023-2024 TMU Outgoing Student Exchange Application Form (external link) is now closed. The deadline to apply was January 31, 2023. If you have questions or concerns about applying for the 2023 - 2024 application cycle, please reach out to global.learning@torontomu.ca.
Students applying to the OUI program and scholarship must complete the regular TMU Student Exchange Application above and submit a pdf of the OUI exchange application form as part of their TMU application. Read the details below carefully for complete instructions.
Each country (France and Germany) program has a distinct online application. Carefully review the application guidelines of the applicable OUI program linked below. Once you complete and submit the online OUI application, you will receive by email an automatically generated pdf file showing all the information you have provided. A copy of the OUI application file and required supporting documents, must be uploaded to your TMU (external link) 2023-2024 Outgoing Student Exchange Application (external link) in the "References & Supporting Documents" page. For questions or concerns regarding the OUI application requirements, please email global.learning@torontomu.ca.
| Faculty | Contact Name | Title | Email |
| --- | --- | --- | --- |
| | Jill Careless | Experiential Learning Coordinator/ Community Liaison | |
| | Swathi Chembathi | International Programs Coordinator | |
| | Salwa Saeed | Recruitment and International Engagement Coordinator | |
| | Kristy Holzworth | International Programs Coordinator | |
| Faculty of Engineering and Architectural Science | Ashley Ruffin | Global Learning Advisor | |
| Faculty of Community Services | Ashley Ruffin | Global Learning Advisor | |