You are now in the main content area
The Story of Viola Desmond
Viola (Davis) Desmond (1914 to 1965) was an African-Nova Scotian entrepreneur, whose story involved one of the most publicized incidents of racial discrimination in Nova Scotian and Canadian history.
On November 8, 1946, Viola refused to sit in the balcony designated exclusively for Black people in the Roseland Theatre in New Glasgow, but instead, took her seat on the ground floor where only White people were permitted. After being forcibly removed from the theatre and arrested, she was eventually found guilty of not paying the one-cent difference in tax on the balcony ticket from the main floor theatre ticket. She was fined $20 (equivalent to $251 in 2010) and court costs ($6). She paid the fine but decided to fight the charge in court. During the trial and subsequent appeals, no one admitted that the theatre maintained a racist seating policy. All efforts to have the conviction overturned at higher levels of court failed. Her lawyer returned her fee which she used to set up a fund that was eventually used to support activities of the Nova Scotia Association for the Advancement of Coloured People (NSAACP). While the case received little attention outside of the province, it has since gained notoriety as one of many cases fought for civil rights in the mid-20th century.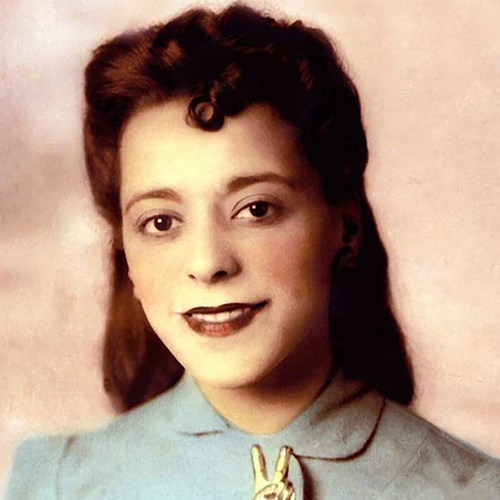 Posthumous pardon in 2010
On April 14, 2010, then Lieutenant Governor of Nova Scotia Mayann Francis (Nova Scotia's First Black Female Lieutenant Governor), on the advice of her Premiere, invoked the Royal Prerogative of Mercy and granted Desmond a posthumous pardon, the first such to be granted in Canada. The government of Nova Scotia also apologized for her terrible treatment and wrongful court proceedings.
Commemorating Viola Desmond's legacy of resistance and resilience
In February 2012, Canada Post commemorated Black History Month with the release of a stamp in Viola Desmond's honour. Then on January 21, 2014, a "Proclamation for an Official Viola Desmond Day" was read into the legislature of Cape Breton Regional Municipality. In 2015, the Province of Nova Scotia named a civic holiday in Viola Desmond's honour. In 2016, she was featured in a Heritage Minute (external link) and the Halifax Transit Authority launched their newest ferry bearing her name. This ferry service is a link for commuters to Dartmouth across the Halifax harbour. In 2017, Viola Desmond posthumously received her star on Canada's Walk of Fame.
Viola Desmond and TMU
The discussion of a celebration of Viola Desmond's life and work began in 2009 when a School of Social Work student contemplated how he could tell her story to his classmates. The student approached Darrell Bowden (then the Educational Equity Advisor in TMU's Office of Discrimination and Harassment Prevention Services) who, unknown to the student, is from New Glasgow, Nova Scotia, the very community where Viola's historic story began. From this meeting came the realisation that Viola was missing from the landscape of Black Canadian history, especially at TMU. The idea blossomed and grew into a plan to make TMU a leader in telling the Viola Desmond story.
The first Viola Desmond Awards Ceremony was held in 2009. For the last 13 years since that first awards ceremony, Darrell has led TMU's efforts to honour and celebrate the Black women who have kept Viola's legacy of resilience and resistance alive. Each year, the organizing committee adjudicates applications and looks for passion, dedication and efforts of those "changemakers" who strive to make a difference. We look for the excellence that accompanies that leadership in community building, in education and in helping to make the Black community stronger.
Each year, the Viola Desmond Awards program also provides an opportunity for education on Black Canadian history. Each award is named in honour of Black Canadian women who have pushed for equity, diversity, inclusion, and human rights in Canada. The only standing award is the Viola Desmond Award. It is presented each year to a high school student who is about to graduate and has their sights on higher education. Research tells us that having youth included in postsecondary events increases their potential for academic success in either university of college.
15 years of the Viola Desmond Awards and Bursary Program
As part of raising Black history awareness at TMU, the Viola Desmond Awards and Bursary Program brings together campus partners, volunteers and community members to amplify the diverse and little-known stories and contributions of past and present women of African descent in the building of Canada.
The annual event recognizes the contributions of outstanding Black Canadian women to the TMU campus and in the greater Toronto community. Named after Ms. Viola Desmond, this event celebrates the catalyzing efforts she made towards achieving human rights for Black people in Canada.
Each year, awards are presented to Women of the Black community at TMU, including a faculty member, a staff member, a current TMU student, a TMU alumna and a local area high school student who plans on attending postsecondary education after graduation. In addition, a student bursary is awarded annually to a student who self-identifies as female and Black, African, or African-Canadian, and is enrolled in a degree or certificate program at Toronto Metropolitan University in the following academic year.
Register to attend the Viola Desmond Awards and Bursary Ceremony
The 15th annual Viola Desmond Awards and BursaryCeremony will take place on March 20, 2023 from 5 p.m. to 8:30 p.m. Join us for this milestone celebration of legacy and resistance.