You are now in the main content area
Accessibility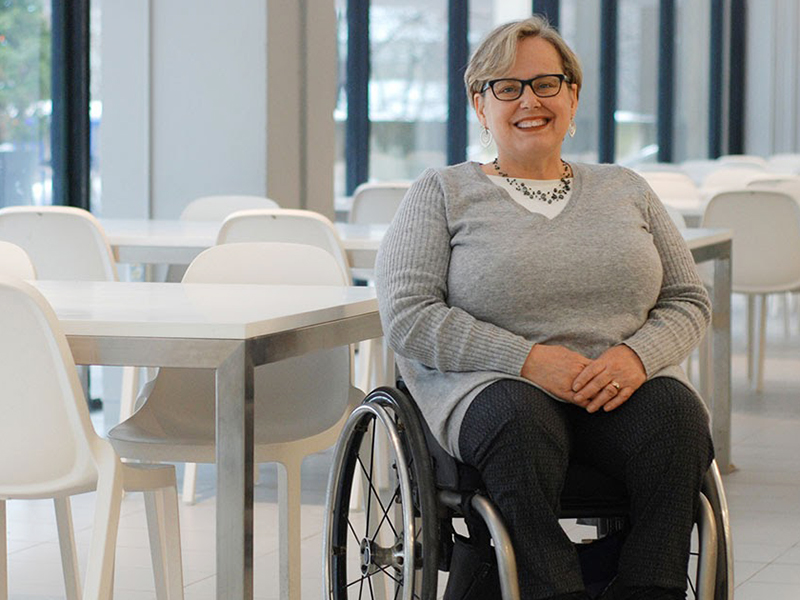 What we do
We are responsible for ensuring that Toronto Metropolitan University is in compliance with the standards of the Accessibility for Ontarians with Disability Act (AODA) (external link) . Acknowledging that achieving AODA compliance will not be enough to ensure full inclusion to persons with disabilities, we aspire to go beyond legislation to address systemic barriers within the classroom, workplace and all campus environments.
With its slogan "Accessibility in the classroom, accessibility in the workplace, accessibility on campus", this work is undertaken by Access TMU, our university-wide initiative with a mandate to transform TMU into a leader of excellence in accessibility and inclusion of persons with disabilities. Access TMU is comprised of a steering committee with representation from senior leadership, and a variety of working groups focussed on removing barriers in particular areas, including the built environment, information and technology, employment and pedagogy.
Providing an accessibility lens is essential to the work of the Accessibility unit. This is achieved with representation on a variety of university committees and working groups to ensure that the inclusion of persons with disabilities is considered from the start and embedded in all aspects of the university.
Access TMU is guided by four action pillars
Get in touch
If you have feedback regarding the accessibility of TMU's services and resources, or are interested in getting involved, please contact Heather Willis (Accessibility Coordinator) at hwillis@torontomu.ca or 416-979-5000, ext. 4144.
You can also submit feedback through the feedback form regarding the accessibility of TMU's goods and services.