You are now in the main content area
Graduation, Documents and Convocation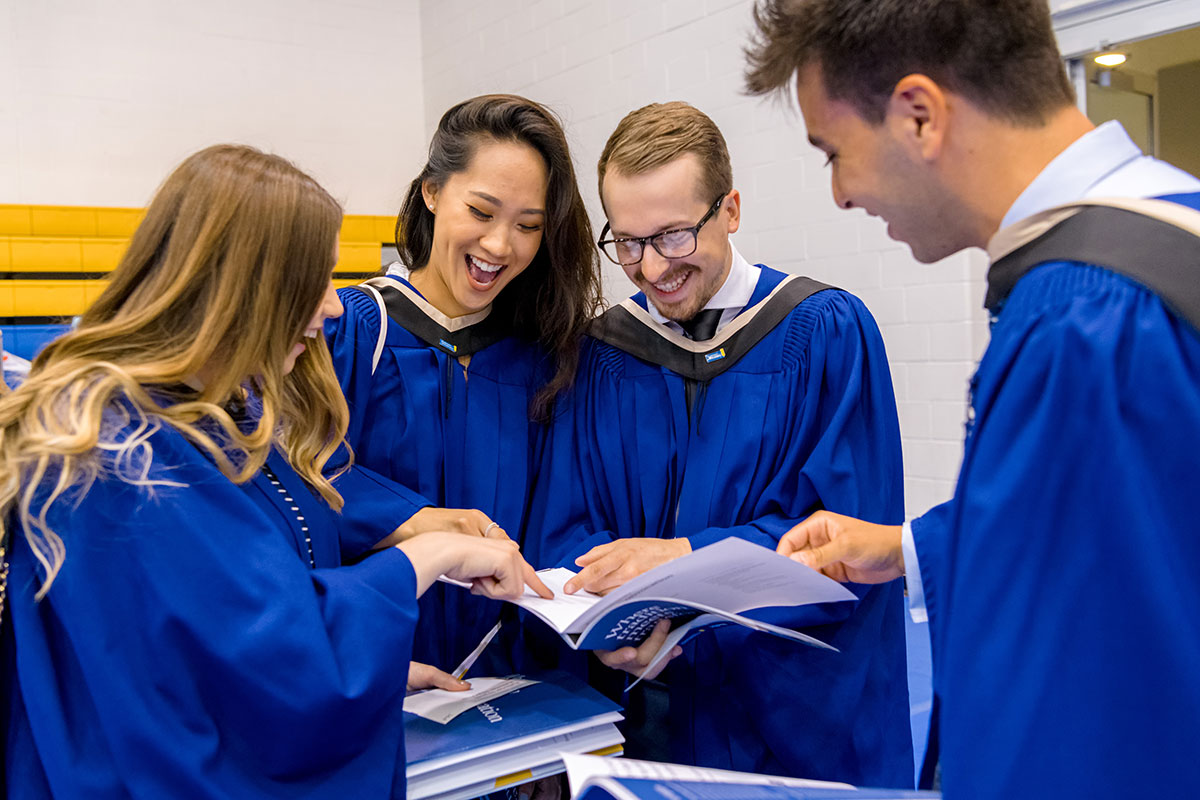 Now that the university is officially Toronto Metropolitan University, we are getting ready to be able to produce new award documents bearing the new name, as well as updated graphics and a new university seal.

Once the production processes are reconfigured, all awards will be issued using these new standards. Stay tuned for further details!
You must successfully complete all program requirements as prescribed by Senate in order to graduate with a degree, diploma or certificate

You must submit an Application to Graduate in order to determine if you are eligible to graduate
If you are eligible to graduate, you will be invited to attend Convocation (graduation ceremonies).
Convocation is held in the Spring and Fall of each year.
More information regarding Convocation can be found online at: torontomu.ca/convocation/ (opens in new window)