This startup wants to help LDCs plug more EVs into the grid
July 24, 2020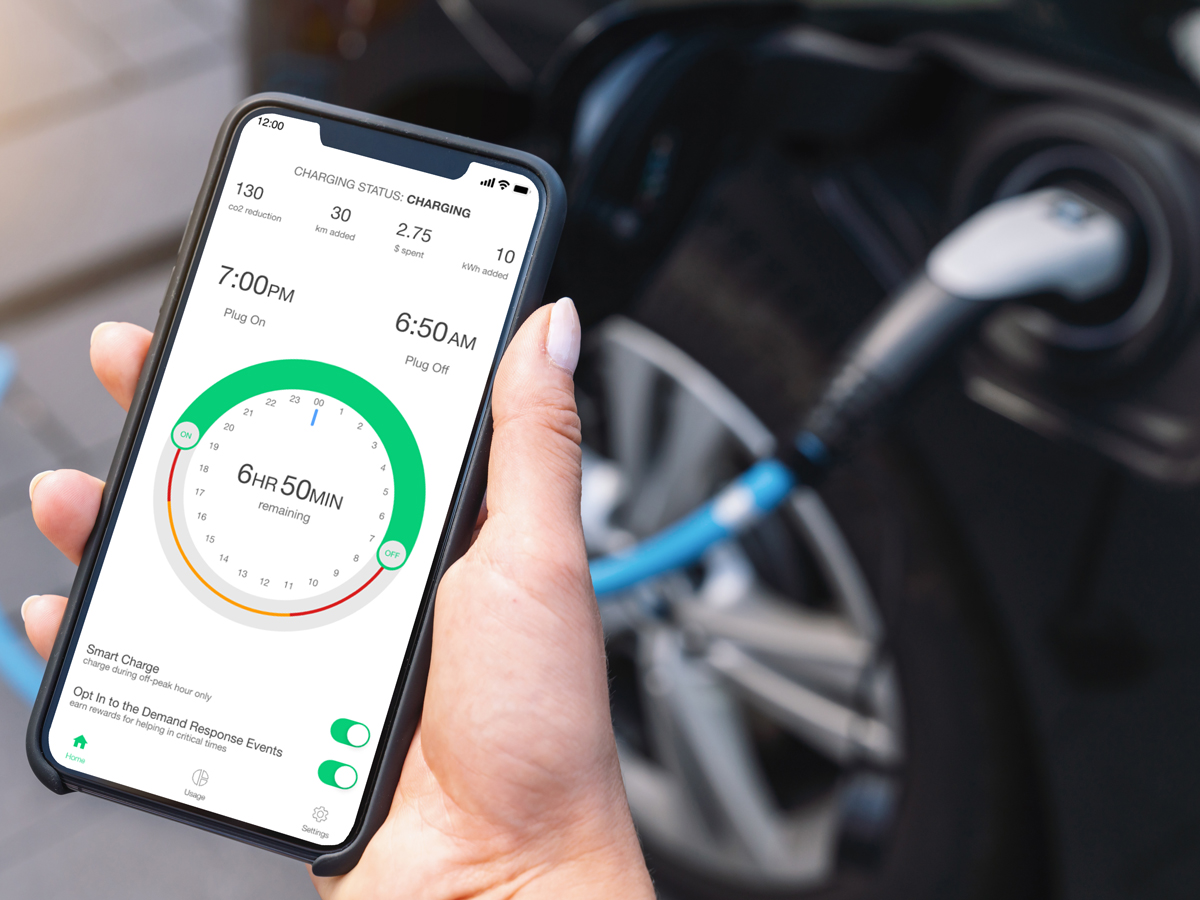 Electric vehicle (EV) sales are on the rise year after year, external link, opens in new window and local power distribution companies (LDCs) are planning ahead to meet future demand.
Clean Energy Zone startup Elocity Technologies Inc., external link, opens in new window has been working for two years to develop a smart grid solution that equips electric utilities, EV owners and commercial and residential spaces with all the tools they need to navigate the new world of electric cars. Its suite of solutions, which includes real-time data management, demand forecasting and connected home charging, aims to help utilities optimize load on the grid, private companies manage the EVs on their network, and consumers charge their vehicles during off-peak hours. The company has just been selected for Sustainable Development Technology Canada's seed fund program, external link, opens in new window.
With Elocity on the brink of commercialization, we asked CEO and co-founder Sanjeev Singh, market research analyst Prity Singh and chair of Elocity's advisory board Don Huff how the company got where it is today and what they think the future may hold. Their answers have been edited for length and clarity.
Q: In a nutshell, how would you describe Elocity?
Don: One of the things that's happening is as more and more people adopt electric vehicles, that puts more and more pressure on the electric grid. The technology that Elocity is advancing allows more EVs to be managed without forcing the utility to make big investments, expansions and upgrades to the grid.
Sanjeev: This is the story for the utilities. The story for the EV owners is how they can minimize the cost of charging and at the same time support the grid. We're making sure customers have a choice to buy any charger, so that they are not entangled with one vendor or supplier. We bring interoperability into the system and also bring real-time data to the electric utilities so that they know precisely when and where people [charge their cars] and how this is impacting the local grid.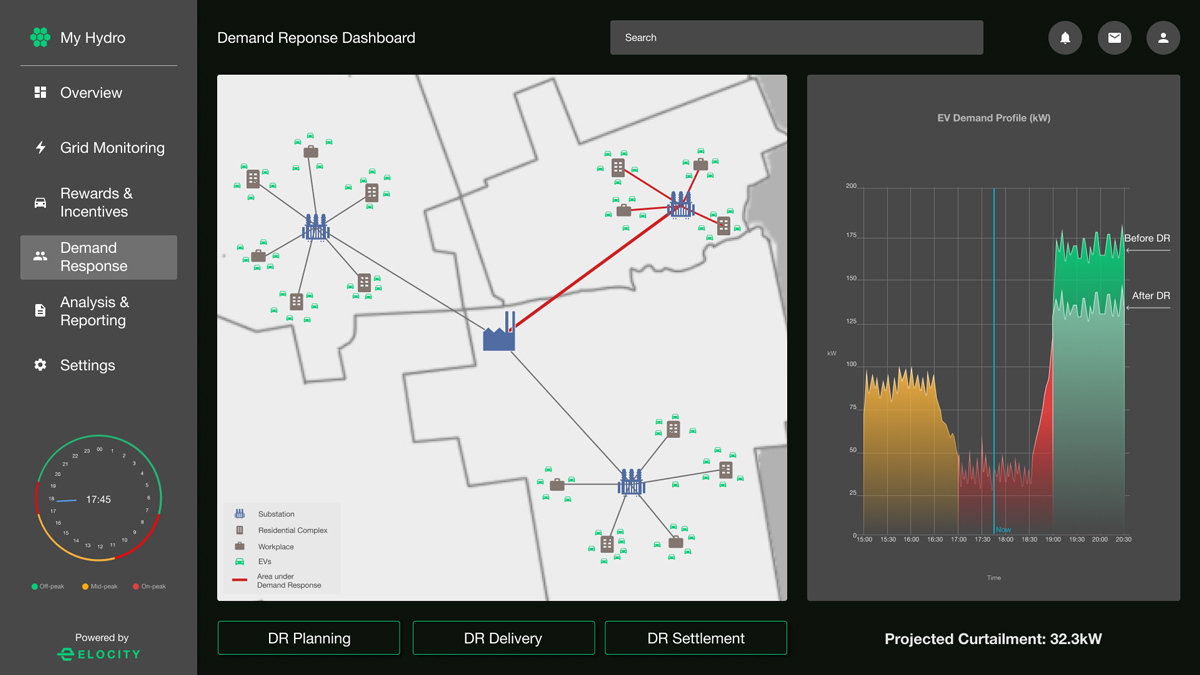 Q: What has been the toughest challenge in getting the company off the ground?
Sanjeev: The toughest question was how to build a team with so little capital, because the software and engineering resources are very costly. We started working with CUE [the Centre for Urban Energy] while we were in the conceptualization phase, [and] that's where CUE was very helpful because they were already working on a lot of projects on power system reliability, renewable integration and electric vehicles. But after that, we realized that we needed to make progress with a utility with whom we could test the technology in the field. That's where we found London Hydro, a very progressive utility. We also benefited from the Smart Grid Fund operated by the Ontario Ministry of Energy, Northern Development and Mines, external link, opens in new window.
Q: How has the COVID-19 pandemic affected your business?
Sanjeev: In March, we were supposed to expand our London Hydro pilot, external link, opens in new window for more customers. It's delayed by three to four months because we can't go into the field. In addition we have observed that because of COVID-19, driving patterns have changed drastically. So, in the last three months, the project participants have rarely been charging their EVs. This is blocking our progress, and at the same time it's also impacted our revenue steam. But the kind of support that the Canadian government is offering is wonderful.
Q: How has being a part of the Clean Energy Zone helped Elocity?
Sanjeev: Bala [Venkatesh, director of the Clean Energy Zone and CUE,] has a deep understanding of the power system in Ontario. I landed in Canada five years ago, and although I understand power systems, I was new to the Ontario system. So Bala has been very helpful, critically reviewing what we were conceptualizing [and explaining] how it fits into the Ontario market [and] how it's going to benefit the LDCs here. Beyond that, the Schneider Electric Smart Grid Laboratory was very useful when testing our technology, because it's hard to find a lab equipped with whatever is needed from a power system perspective.
Prity: To actually go out and sell [our idea] to someone is very challenging. We needed support in terms of research labs [and] investors to convert our ideas into a demo product. So I think institutions like the Clean Energy Zone, that are coming forward and helping startups convert their ideas into a meaningful product, are a great thing.
Q: What are your next steps?
Sanjeev: We are working really hard to bring women leaders into our team [and] Prity is one of them. This is one area that's our immediate focus: as we grow, we want to be inclusive. Building technology is fine, but also building a diverse team, I think, is of paramount importance. Another priority is to grow this company beyond Canada and focus on creating [global technology] that will create value for the Canadian economy. We have inputs from different markets because we have direct presence in India, the Middle East, Europe and the United States. More or less that framework is ready, so it's just a question of how fast we can commercialize.
 Vanessa Balintec is a fourth-year journalism student at Ryerson University
"The technology that Elocity is advancing allows more EVs to be managed without forcing the utility to make big investments, expansions and upgrades to the grid."