You are now in the main content area
Create release conditions to control access to content
What is a release condition?
Release conditions are tools that allow you to restrict the access to certain elements of your course (content, announcements, quizzes, assignments, grades, etc.) by specific criteria.
Please note: Do not use the "Released final grade score" condition, as Toronto Metropolitan University does not allow the release of the final grade in Brightspace. Final grades are only released to students in MyServiceHub (formerly RAMSS). Due to this policy, this condition will never be triggered.
Add/edit release conditions to modules
Release conditions can be added to modules to ensure students cannot view particular modules/content until the condition has been met. There are several types of release conditions available, including restrictions based on section number or restrictions based on whether specific content has been viewed.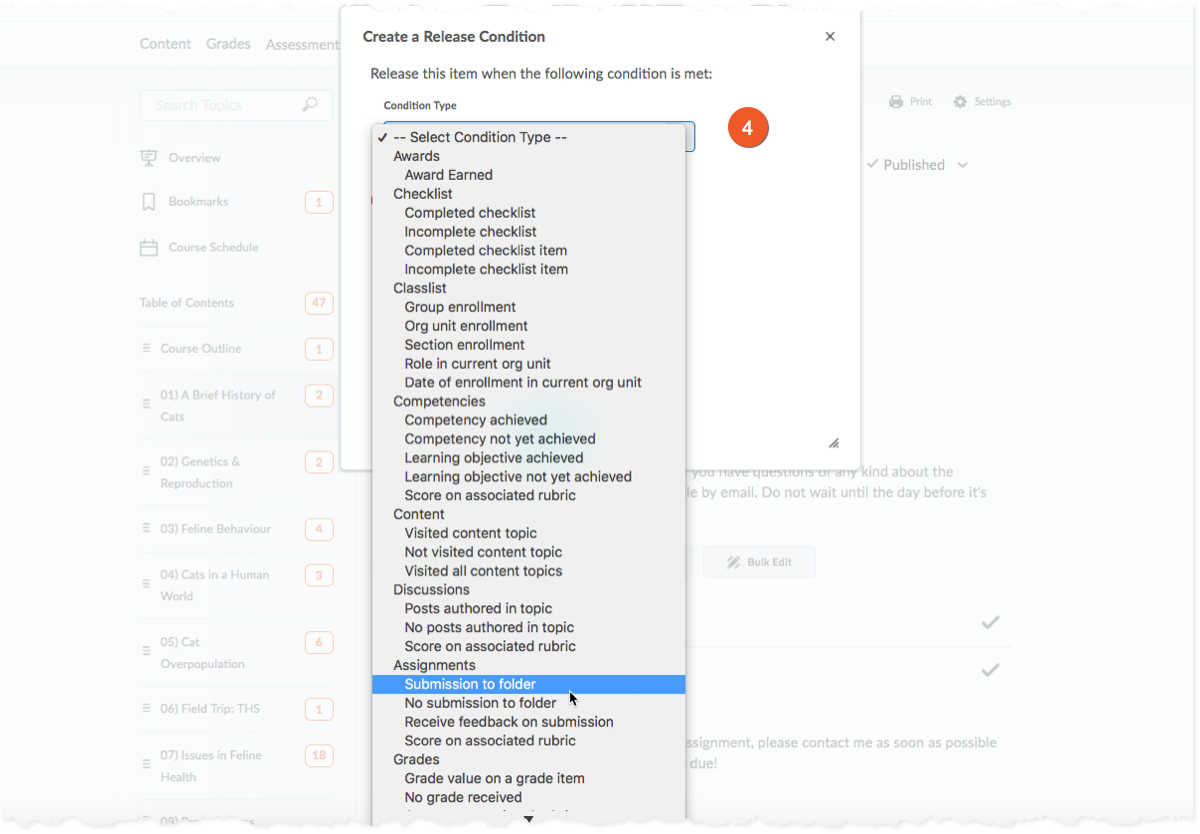 | Requirement | Release condition | Notes |
| --- | --- | --- |
| Release only to members of a specific section of the class | Classlist > Section Enrollment | Select the section of students. |
| Release if a quiz attempt has been completed | Quiz > Completed quiz attempt | Select a quiz from the list. |
| Release if a quiz attempt has not been completed | Quiz > No completed quiz attempt | Select a quiz from the list. |
| Release if a certain grade is achieved in a grade item (column). | Grades > Grade value on a grade item | Select the grade item from the list, followed by the grade threshold criteria. |
| Release if a certain award (badge or certificate) is issued. | Awards > Award earned | Select the award from the list. |