You are now in the main content area
Dr.
Michael A.
Chapman
Professor
BT, MSc, PhD, PEng
Areas of Academic Interest
Pavement deflection measurement
Spotlight
The world has changed a lot since Michael Chapman worked with his motor mechanic father to put himself through undergrad. "Professional engineers weren't as common in my father's generation as they are now. We didn't know any. But I was raised in a mechanical environment – building go-carts and fixing cars."
So how did Chapman end up in civil engineering? "A friend of the family was in surveying and made topographic maps. No computers back then. He worked by hand, using a mechanical pencil, on vellum." That's how Chapman got interested in geomatics, which deals with the collection and use of data related to the earth's surface.
Today, Chapman's main research areas are deformation (such as the roof of the Rogers Centre changing shape over time) and sensor integration, which allows for accurate geospatial models from multiple inputs. He also works in mobile mapping, which provides real-time data about road conditions while on the move.
But his greatest passion is teaching. "That's like a hobby I get to do professionally. I enjoy the challenge of teaching and engaging students better. Everyone learns differently."
He can also fix your car. "Well, the brakes. And minor repairs. Cars have also changed a lot in my time."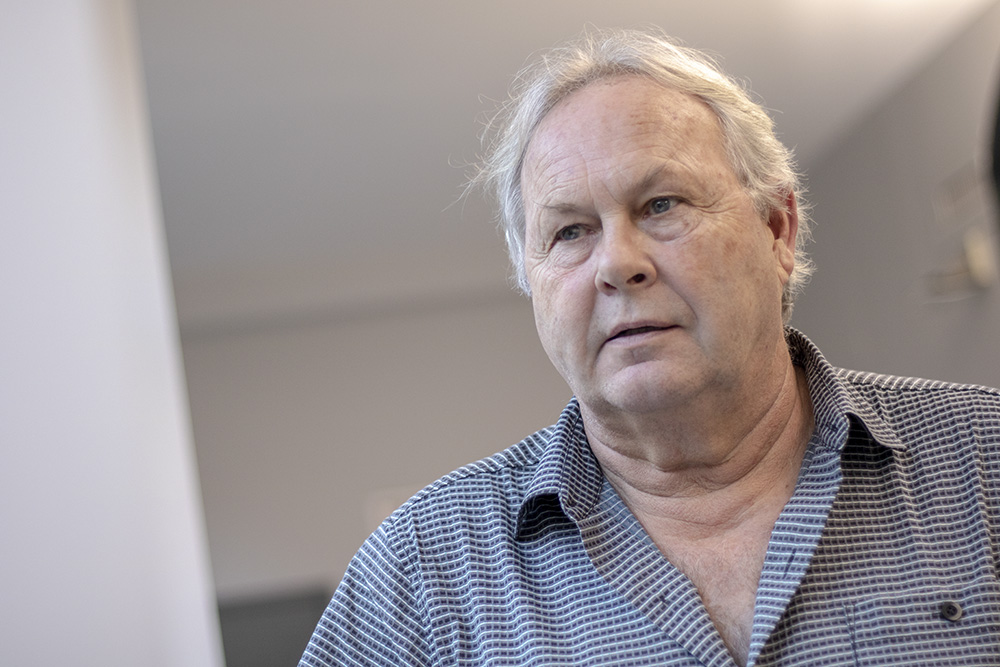 "I'm mostly a problem-solver. I observe things and figure out how to improve something."
Wild Heerbrugg Photogrammetric Award - North America, 1981
Tan, W. Li, J. Xu, L. Chapman, M.A. (2018). Semi-automated segmentation of Sentinel-1 SAR imagery for mapping sea ice in Labrador Coast, Canada. IEEE Journal of Selected Topics in Applied Earth Observations and Remote Sensing. : doi:10.1109/JSTARS.2.
Zhong Z. Li J. Luo Z. Chapman M.A. (2018). Spectral-spatial residual networks for hyperspectral image classification: a 3D deep learning framework. IEEE Transactions on Geoscience and Remote Sensing. 56(2): 847-858.
Zhong, Zilomg Li, Jonthan Luo, Zhiming Chapman, Michael. (2017). Spectral-spatial Residual Networks for Hyperspectral Image Classification in a #D Deep-;earning Framework. IEEE Transactions on Geoscience and Remote Sensing doi:10.1109/TGRS.2017.2755542. pp. 1-12.
Michael A. Chapman Qianquan Li Cao Min Deijin Zhang. (2018). Highway Speed Pavement Deflection Assessment using Doppler Lasers. GeoMEast2018. GeoMEast 2018 International Congress and Exhibition, Cairo, Egypt (1-4)
Guan, H. Li, J., Yu, Y., Chapman, M.A., Wang, Chen. (2015). Iterative tensor voting for pavement crack extraction using mobile laser scanning data. IEEE Transactions on Geoscience and Remote Sensing. 53(3): 1527-1537.
Professional Engineers of Ontario (PEO)
Association of Ontario Land Surveyors (AOLS)
Experience Requirements Committee, PEO
Academic and Experience Requirements Committee, AERC/AOLS