You are now in the main content area
Dr.
Medhat
Shehata
Professor, Associate Dean, Teaching and Outreach
PhD, PEng
Areas of Academic Interest
Construction and pavement materials
Spotlight
Medhat Shehata loves concrete. In particular, concrete dams have always been a fascination. "As a boy, I was intrigued by the challenges engineers face in ensuring stability under the enormous pressure of high water. Can a dam tilt over? But most of all, they looked beautiful to me. And I loved that they could both retain water and produce electricity – dual uses for one structure."
Over time, Shehata learned that concrete itself must have dual functions: both strength to withstand pressure and durability to maintain performance over time. He became more interested in durability and now mainly focuses on developing test methods to predict the service of concrete in the field, to evaluate deteriorated structures, and to identify the best construction and repair materials.
"I enjoy bringing new learning to pressing technical issues," he says. "We're still learning today about concrete challenges and how to resolve them. We need new methods to repair old structures. But even more interesting to me is the need for sustainable and potential new materials for future structures, and ways to test them."
Shehata is equally focused on his research, teaching and engineering outreach activities. "I could talk about the exciting challenges that engineers face – and about concrete – all day."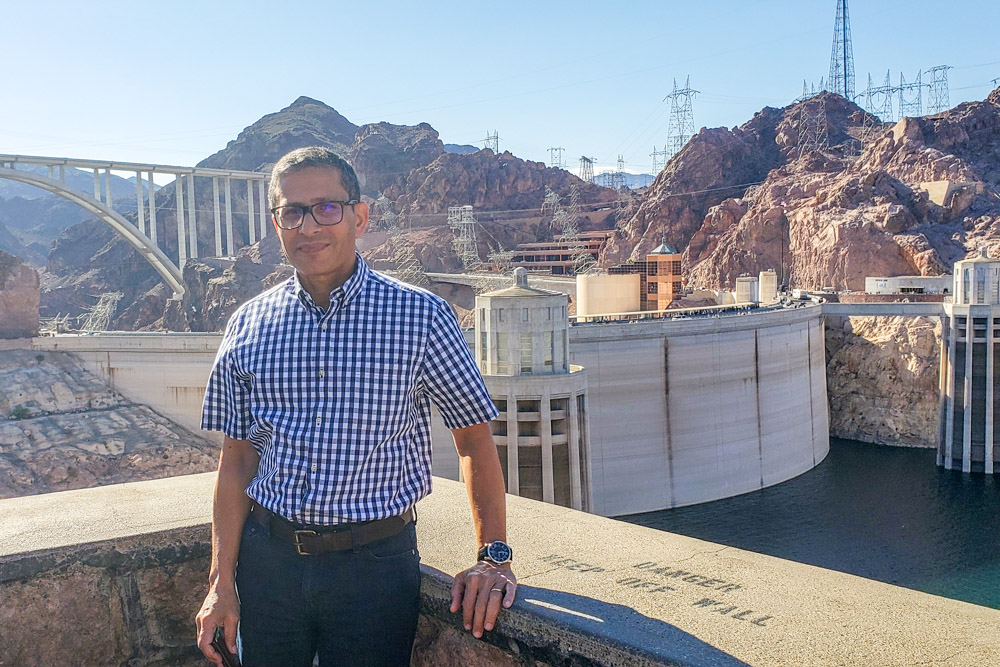 "A highlight of my work is preparing students to make changes in the world after they graduate."