You are now in the main content area
Dr.
Khaled
Sennah
Professor
BSc, MASc, PhD, PEng
Areas of Academic Interest
Bridge analysis, design, evaluation and rehabilitation
Advanced composite materials in bridges and structures
Steel, concrete and timber design
Spotlight
Did you know that glass could be as strong as steel? Khaled Sennah does. An expert in the design, evaluation, rehabilitation and retrofit of highway bridges, a good portion of Sennah's 15-year collaboration with Ontario's Ministry of Transportation (MTO) has been spent demonstrating this counterintuitive truth. "Not only are glass fibre bars as strong as steel, but because of their corrosion-resistance they can save taxpayers' money on bridge maintenance," he says.
In 2010, Sennah's team designed a new concrete bridge safety barrier using glass bar reinforcements. Travelling to Texas, they staged a dramatic test by building a 40-metre barrier and driving a tractor trailer into it at 80 kilometres per hour. The barrier held up exactly as planned. Bolstered by those results, they moved on to similar projects with partners in Quebec and Ontario with equally positive results.
"Based on those projects, several bridge owners established new standards for that type of sustainable concrete barrier," says Sennah. Since then, contracting companies and consulting firms have been using drawings based on work done by Sennah and his team when bidding for contracts—positioning glass as the reinforcement of choice in the industry.
 Khaled's LinkedIn Profile (external link, opens in new window)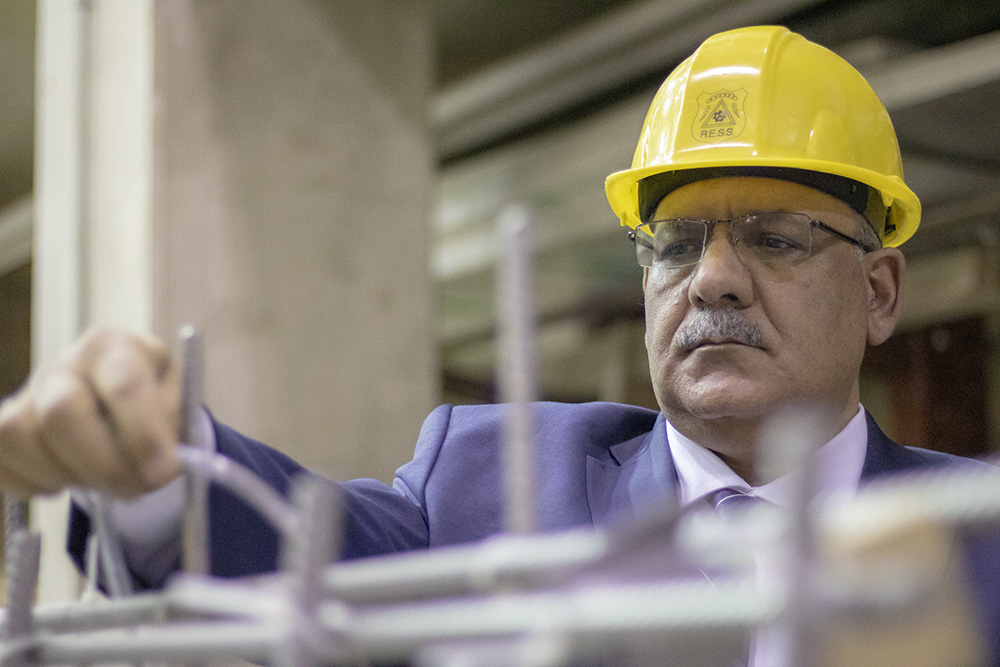 "Here at Ryerson, they do everything possible to facilitate our teaching and research. In return, we put more into our work. We work from our hearts."