You are now in the main content area
Dr.
Elsayed
Elbeshbishy
Associate Professor, Associate Chair, Undergraduate Studies
BEng, MASc, PhD
Areas of Academic Interest
Pretreatment of municipal solid wastes
Biohydrogen and biomethane production
Volatile fatty acids production from waste
Spotlight
Elsayed Elbeshbishy isn't quite a jack of all engineering trades, but he is a master of two. He first studied structural engineering, intending to help communities through better building practices. But he shifted to environmental engineering between his master's degree in Egypt and his doctorate at Western University.
"I tell my students, you may not end up where you began. You may have a bigger dream that changes your direction. Mine was to teach students and conduct environmental engineering research at a university. That was the best way I could help people and solve some of the urgent problems we face."
In his research, Elbeshbishy works to minimize the environmental impact of waste while recovering value-added products from it. For example, through a process called anaerobic digestion, green bin waste can produce hydrogen gas, methane, alcohols or chemicals for many uses. Similarly, pulp and paper waste can produce biogases as fuel for cars. Landfill is spared and waste is usefully redirected.
What sustains Elbeshbishy's passion for his research and teaching? "Protecting the environment means protecting human beings. That is the most important issue in our modern lives."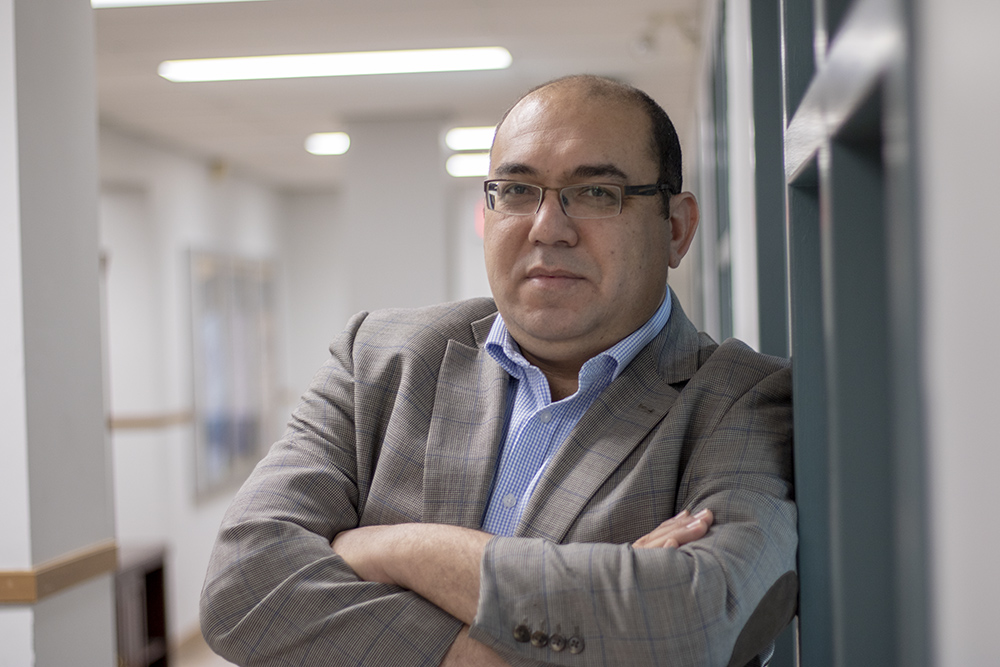 "The best part of my work is helping students find the answers they need. When they achieve a milestone, that gives me the greatest satisfaction."