You are now in the main content area
Dr.
Ahmed
Shaker
Professor, Vice-Dean, Faculty of Engineering and Architectural Science, TMU Cairo Campus
BSc, MASc, PhD, PEng
Areas of Academic Interest
Multispectral LiDAR data processing
Satellite sensor modelling and image registration
Image analysis and data fusion
Image classification and segmentation
Radiometric correction of LiDAR intensity data
Applications of remote sensing in civil engineering
Spotlight
Several times a year, Ahmed Shaker flies abroad for a conference or collaboration. Heading to locales like Spain, Hong Kong, Kuwait and his native Egypt, he has an opportunity to experience something dear to him: the sight of the earth from high above. "When I was a child, I wanted to be a pilot so I could have that view all the time," he says.
In his research, Shaker specializes in using remote sensing to transform satellite images into highly detailed maps of the earth's surface. "Our group is one of a few in the world using laser pulses and sensors to record both location data and the strength of the reflected energy," he says. "We can now accurately determine the nature of surface materials and identify roads, rivers, grasslands or even lamp posts."
Throughout his career, Shaker has led dozens of projects. His recent work involves applying cutting-edge 3D laser scanners that measure light in three wavelengths. The process enables him to automatically delineate between land and water, and has produced the first-ever laser-scanner land cover maps—innovations befitting an engineer who appreciates a good view.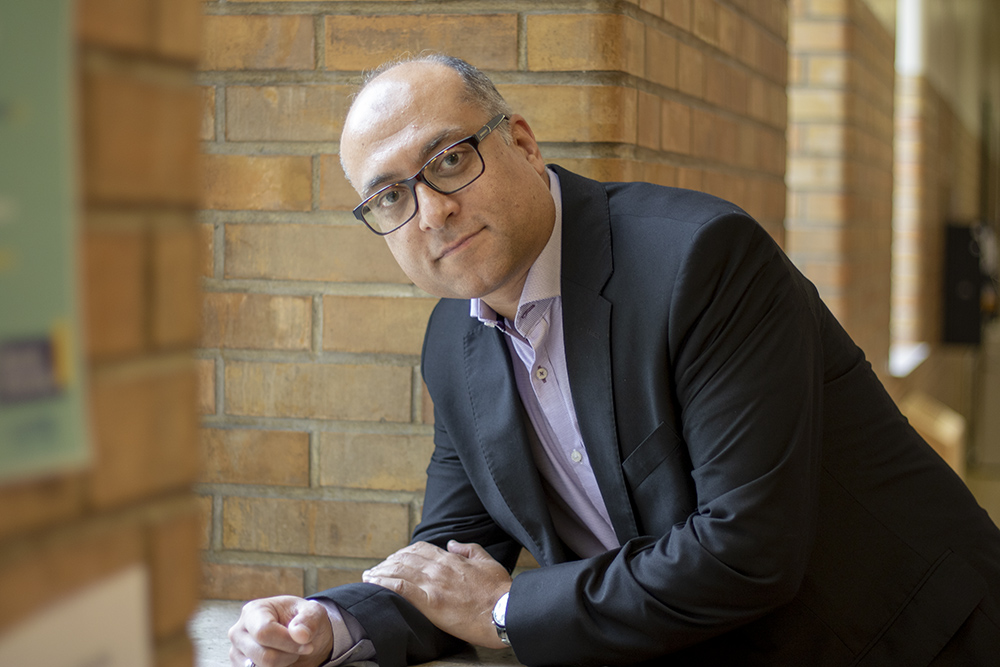 "I love exploring something that is completely unknown."