You are now in the main content area
Bio - Frank Clayton
Frank A. Clayton, PH.D.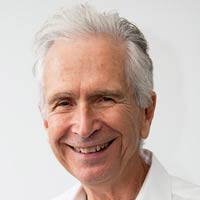 Senior Research Fellow, Centre for Urban Research and Land Development, Toronto Metropolitan University
Frank Clayton, a Ph.D. graduate in economics from Queen's University, has devoted his career to the analysis of urban and real estate market issues and policies, initially with CMHC and then as head of his own economic consulting firm. Dr. Clayton is a co-founder and Senior Research Fellow at Toronto Metropolitan University's Centre for Urban Research and Land Development. The Centre's mandate is to advance the contribution of economic analysis and real estate market understanding to more effective and cost-efficient urban policies with a focus on the Greater Golden Horseshoe.

Education
BA in economics from the University of Wisconsin
MA and PhD in economics from Queen's University
Programs in urban economics and urban planning at MIT in Boston
Experience Highlights
Employment with Statistics Canada and Canada Mortgage and Housing Corporation (Winnipeg and Ottawa) and private sector planning and real estate consulting firms
Founded Clayton Research in 1972 (acquired by Altus Group in 2007)
Has consulted throughout Canada on hundreds of assignments including:

Economic and demographic growth and change at the urban market level
Real estate market and site studies for conventional and lifestyle housing, retail, office, industrial and mixed use land uses
Mortgage and real estate financing studies
Strategic advice regarding development charges (DCs) in Ontario
Retail impact analyses and peer reviews
Highest and best use analyses
Municipal finance, economic and property value impact analyses
Land use demand and need projections
Expert witness testimony - Ontario Municipal Board, Alberta's Local Authorities Board, arbitration boards, and court.
Special Distinctions
Member or former member of various professional and industry associations, including the American Real Estate and Urban Economics Association, Urban Land Institute, International Council of Shopping Centers, Ontario Expropriation Association, and the National Association of Industrial and Office Parks.
Recipient of the Canadian Home Builders' Association's (CHBA) Maple Leaf Award, for outstanding contribution to the housing industry.
Member of CHBA's Economic Research Committee for more than 30 years.
Past President of the Simcoe/Toronto Chapter Lambda Alpha International, Honourary Land Economies Society.
Treasurer and special advisor for business strategy of the Land Economics Foundation.
Past President of the Ontario Expropriation Association.
Building Industry and Land Development Association (Greater Toronto Area), Hall of Fame Recipient.
Recipient of the President's Award of Recognition, Toronto (Simcoe) Chapter of Lambda Alpha International, for his contribution to land economics.
Co-editor of a special issue of the Journal of Sustainable Real Estate focused on "Property Values and Environmental Factors".