You are now in the main content area
Find & Meet Employers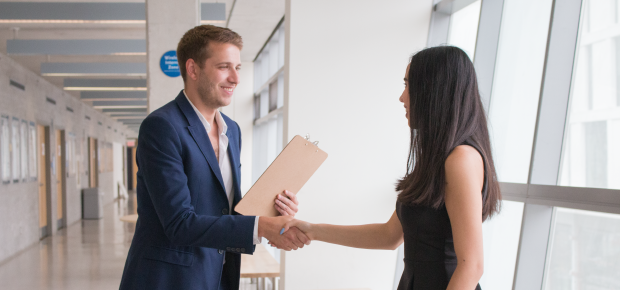 1000+ jobs were added to Magnet, Toronto Met's job board in 2019/20
135+ employer events across campus in 2019/20
One of the ways we support your career development needs is to build relationships with employers across a wide range of sectors and industries. We want you to meet employers so you can learn more about their organizations, ask questions, network, and discover employment opportunities.
We plan many events for you every year, many of which are geared towards specific Faculties and programs. This includes:
a variety of events specifically to meet the career needs of students and alumni who self-identify with equity-seeking groups.
four major career fairs each year that provide opportunities for part-time jobs, summer internships, and positions for new graduates.
panels, workshops, meet and greets, mock interviews, networking opportunities, and so much more.
Read more about our diversity and inclusion programs, our career fairs, and take a look at our Event Calendar.