You are now in the main content area
Sport Camps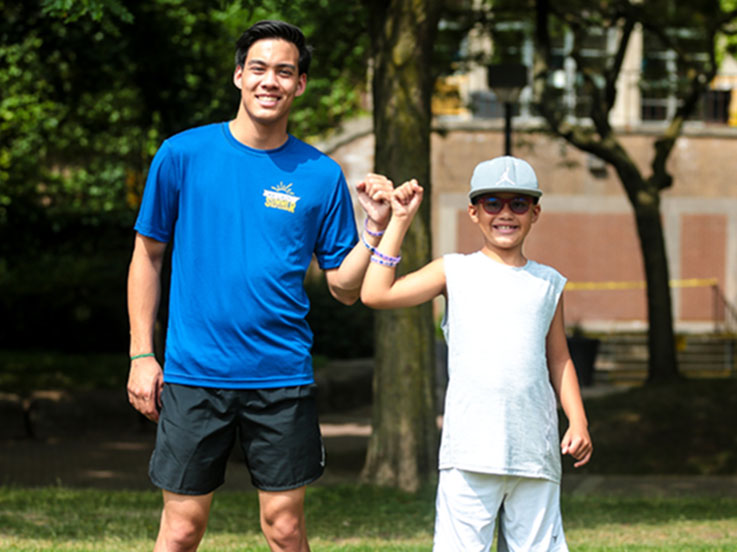 Our Sport Camps combine the athletic expertise of our TMU Bold teams with 35+ years of camp experience in the Toronto Met Day Camp program.
We know that campers come to us for a variety of reasons. Whether it's having fun, building relationships, learning new skills, or improving as athletes, there is something for every type of camper in our program.
Each of our Sport Camps follows Canada's Sport for Life model of Long-Term Development in Sport and Physical Activity (external link, opens in new window) . This helps ensure that our campers are getting the right level of instruction for their age and stage.
Whether they're here to make friends or make the team, there's a place for every camper at our Sport Camps.