You are now in the main content area
Join the Biomathematics & Fluids Group
Working with the Biomathematics and Fluids Group gives you the opportunity to expand your familiarity with biology and fluids while building your skill-set in mathematics and computation. With the range of expertise available in our group, we offer a wide scope of possibilities and options in research.
Research Opportunities for Students & Postdoctoral Fellows
Professors in our research group actively seek students and highly qualified personnel to conduct research. We have regular opportunities for:
Graduate students (Master and PhD students)
Postdoctoral fellows
Undergraduate students of good academic standing who are interested in a thesis course or research assistantships (either as volunteers or as NSERC undergraduate research assistants)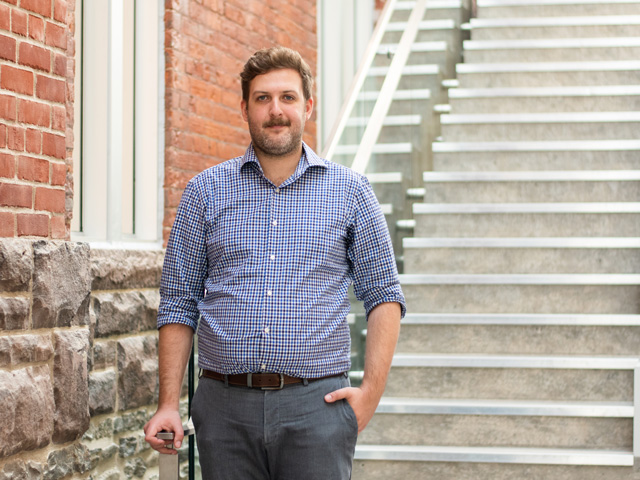 "I had the amazing opportunity to learn new things and to customize my research to match my skill set and career goals. My supervisors are outstanding and very approachable."
What background or skills are required?

A foundation in the sciences and solid math skills are minimum requirements.
However, enrolment in or completion of a mathematics degree is not absolutely mandatory. Our candidates often come from various backgrounds, such as physics, engineering, or computer science.
A biology or chemistry background is not necessary. You will learn the necessary context as you conduct your research.
Programming skills are beneficial.
Our most successful candidates are self-motivated independent thinkers, with a strong curiosity to probe for answers to complex problems.

Gain technical skills and research experience
Our research is typically either computational or theoretical in nature, and often focused on math modelling. We emphasize free choice in research direction. Our professors will work closely with you to find a research topic matched to your interests and goals, and which you can persevere at for an extended period.
Training Environment: You'll work closely with a supervising professor in a friendly and supportive environment. You may also have the chance to interact with other highly-qualified personnel.
Potential Outcomes: Our alumni often move into areas related to biology and health research. The mathematical skills you will develop are also highly transferable, not but to a wide range of applications, roles, and industries, such as pharmaceuticals, finance, data analytics, industrial manufacturing, academia, and more.
How to Apply
If you are interested in researching with the BioMathematics and Fluids group, discuss the potential for working together with one of our professors on an extended research project.