You are now in the main content area
Industry Problem Labs
BVZ is on a mission to gain a better understanding of the challenges plaguing today's cities in order to help spur innovation among startups and entrepreneurs.
For this reason, we seek ongoing input from leaders in key Brampton organizations about the most prominent problems they are currently facing. "Industry Problem Labs" bring together industry partners and stakeholders for a discussion around one of our core sectors of focus- smart city, mobility and logistics, health and wellness, food and sustainability, film, media and entertainment or advanced manufacturing.

We are excited to share the fascinating insights revealed to us by these subject matter experts through the development of various white papers. It is our hope that these insights will encourage startups to think strategically, identify which problems are most worth solving and further define their target audience.
By empowering technology startups in our community with the industry knowledge that they need, we are contributing to solving ongoing problems facing our world and creating a more livable future for everyone.
How Startups Can Address Pressing Issues in the Smart City, Mobility and Logistics Industry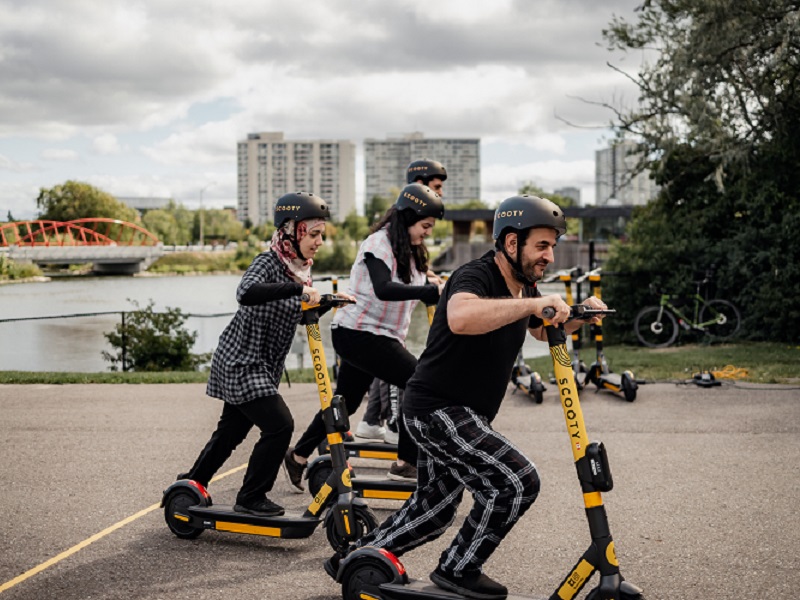 Context
Cities are expanding beyond their borders and each municipality is competing to offer residents a higher quality of life, with shorter commutes and better live-work ratios. On the other hand, municipalities are also aiming to appeal to investors and attract more businesses to their jurisdiction in order to create job opportunities that retain the workforce in their region.
These efforts, however, are contributing to the deterioration of urban infrastructure, urging cities to come up with new ways of adding efficiencies in the movement of goods and people. At the same time, the gradual migration of people from rural areas to cities is also shifting the urban paradigm by putting pressure on municipalities and corporations to develop new solutions to existing problems. Logistic inefficiencies, supply chain disruptions, traffic congestion and worsening air quality have already started to reshape urban development as we know it, while driving the demand for smart-city systems that are designed for a more sustainable world.
In 2022, cities will to continue to advance relationships between their elected officials, residents, and corporations with the input of available technologies. They will invest in new mechanisms to improve infrastructure and enhance the delivery of services, which is vital in increasing the daily quality of life for citizens. Accelerated in part by COVID-19, smart-city interventions based on AI will increasingly play a role in the development of these mechanisms.
At the centre of this initiative has been the City of Brampton, home to the Brampton Intermodal Terminal and neighbour to the Toronto Pearson International Airport.
The publication of this white paper was kindly supported by experts from Rogers, eShipper, Seaport Intermodal, DHL, Smart Freight Center, Dropoff AI, DB Schenker, Cadillac Fairview, CNRail, Wittington Ventures, The City of Brampton City Planning and Transportation Policy branch and Sheridan College for Smart City Initiatives.