You are now in the main content area
Our Facilities
On the corner of Bay & Dundas...
…Sits the The Ted Rogers School of Management (TRSM), a 220,000 square-foot building designed to mirror the diverse management programs we offer. Since its opening in 2006, The Ted Rogers School has supported the various teaching styles and technology needed to provide a rigorous, relevant and innovative learning environment.

The Ted Rogers School's interior central courtyard casts natural light into all three public floors while our open concept hallways provide space for study and networking between classes. Our classrooms range in style from flat-floored movable desks to tiered fixed seating to our 500-seat auditorium. Our designated event lounge provides a unique view of the city's busiest intersection, Yonge & Dundas Square.

At 55 Dundas Street West, The Ted Rogers School is conveniently situated in Toronto's downtown core. The building can be accessed directly from CF Toronto Eaton Centre, TTC Dundas Subway Station, & The Atrium on Bay (via the PATH).
Map of 55 Dundas Street West Toronto, ON, M5B 2C3, Canada
Ted Rogers School of Management
55 Dundas Street West
Toronto, ON M5G 2C5
NOTE: OneCard required for building access
Features
The Ted Rogers School continues to evolve our facilities in order to maintain a modern and innovative learning experience. The school's facilities include:
A 500-Seat Auditorium
5 55-Seat Classrooms
8 90-Seat Classrooms
6 135-Seat Lecture Halls
2 200-Seat Lecture Halls
Research labs & advanced technological computer labs (ex. The Bloomberg Lab)
11 Breakout Rooms (Exclusive to Ted Rogers School Students & Graduate Programs)
2 dedicated open floored event spaces (alcohol licensed)
In-house catering and food kiosk
Accessible washrooms on each floor
Wifi access (for all TMU students and guests)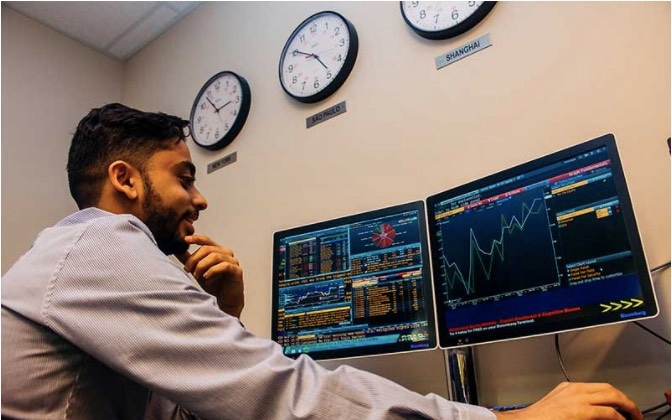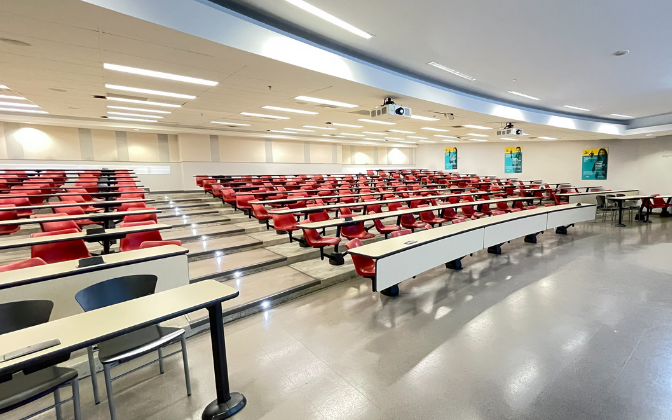 Accessibility
Environmental considerations
Safety and security
Building maps
Built in partnership with Cadillac Fariview, The Ted Rogers School was built around the exisitng Bay & Dundas Parkade. The first 6 floors are dedicated to retail and parking. The Ted Rogers School encompasses floors 7 (TRS 1), 8 (TRS 2), & 9 (TRS 3).