You are now in the main content area
About RTA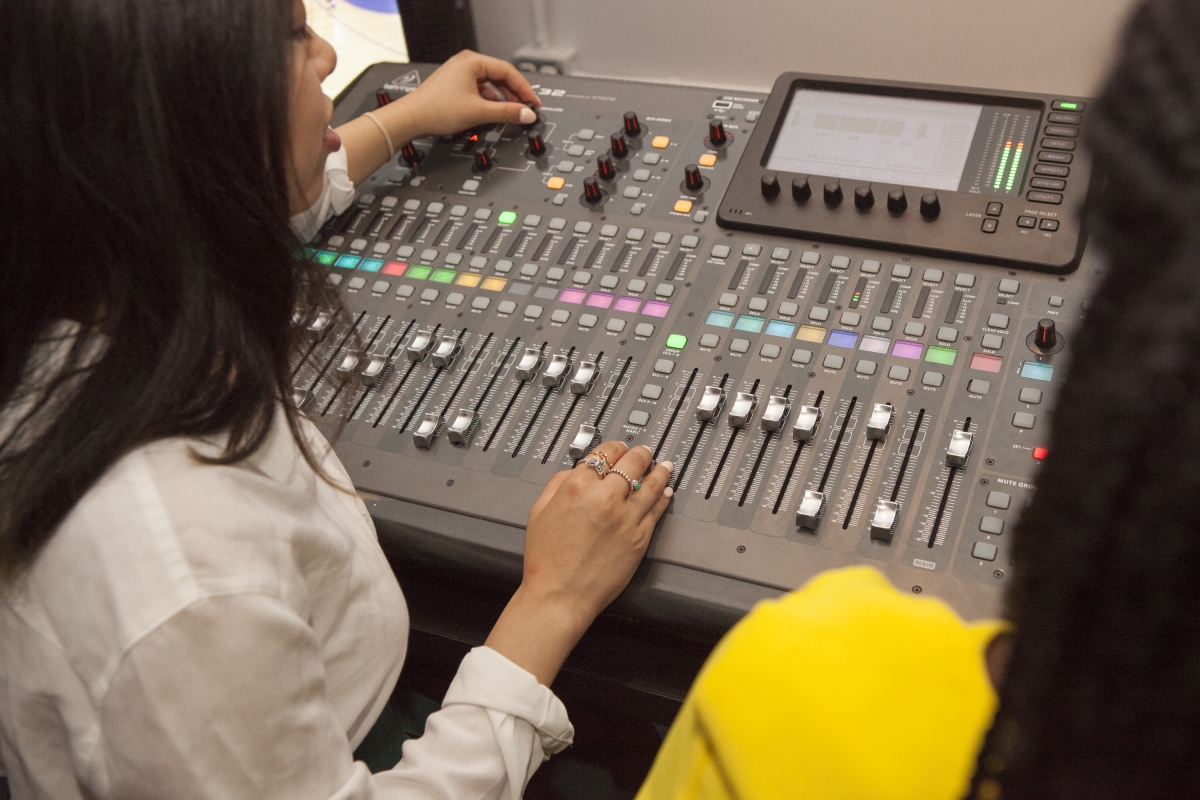 For over 60 years, the RTA School of Media has been an international leader in media education. Renowned for its excellence, RTA prepares students to become the executives, artists, storytellers and thinkers of tomorrow.
RTA offers three programs: media production, new media and sport media. Our curriculum is comprehensive, flexible and rewarding. We provide students with a strong foundation across all aspects of the industry, and the opportunity to specialize in their area of interest.
As a student, you'll be welcomed into the unique and exciting world of RTA. Whether it's travelling to Los Angeles for an intensive TV boot camp, incubating an idea in the Transmedia Zone, producing broadcasts of varsity athletics games, starting your own radio show or taking advantage of our numerous other experiences, you will be given countless opportunities to exercise your passion, have fun, gain work experience and make lifelong friendships.
Whatever your career goals, at RTA you will join the ranks of a long, distinguished list of media professionals and learn from award-winning faculty and instructors. RTA also draws from a rich team of advisors and producers-in-residence from the industry and the fine arts. As a member of the RTA community, you will be given the opportunity to meet, collaborate with and receive feedback from our all-star alumni and industry experts.
The RTA School of Media is constantly expanding and evolving. RTA continues to redefine interactivity and discover new ways to engage audiences through its nine labs and Transmedia Zone. Every facet of the RTA education is designed to form creative, flexible, and highly skilled future media leaders. At RTA, you will not only learn how to thrive in a constantly changing media landscape but also how to shape it.
RTA History

1948 Ryerson Institute of Technology is founded.

1949 First campus radio station where radio and television arts students begin training in management and operations.

1953 Television facilities are added and a diploma in radio and television arts (RTA) is offered.

1973 The faculty of radio and television arts launches its degree program.

1992 The 25 million dollar Rogers Communications Centre is completed.

1993 RTA officially moves into its new home in the Rogers Communication Centre while celebrating the institution's gaining full University status.
2006 RTA hosts one of the largest alumni gatherings to celebrate the official launch of its HD TV facilities.

2011 RTA officially changes its name to the RTA School of Media.

2012 Mattamy Athletic Centre, formerly known as Maple Leaf Gardens, is acquired.

2013 RTA offers a Bachelor of Fine Arts in New Media and builds the brand new Transmedia Zone and Maker Space.

2014 RTA launches the first Bachelor of Arts in Sport Media in North America and constructs a million dollar production centre in the Mattamy Athletic Centre.
2016 The Allan Slaight Radio Institute first opens in the Rogers Communication Centre