You are now in the main content area
Want to join the XU Pow Wow community?
The XU Pow Wow offers numerous opportunities to get involved. Join us as a Dancer, Vendor, Volunteer, or Partner.
Dancer & Vendor Information
Dancer Registration
The registration for the 2021 XU Pow Wow can be found here (external link, opens in new window) .
Miigwetch for your interest in joining us. The next XU Powwow is taking place September 24th, 2021!
Due to COVID-19, we are putting the safety and health of the community first. Inspired by the Social Distancing Pow Wow on Facebook and other online Pow Wows, the 2021 XU Student Pow Wow will again be a pre-produced film, live-streamed on September 24th.
Process for Dancers
We will send recorded songs from Drum Groups to Dancers
Dancers will use the song(s) provided and record their video
We will edit submitted videos together, with our MCs, Head Dancers, and other segments, and stream the video live on Friday September 24th
An honorarium will be provided based on the number of submissions received.
We understand that Regalia is a process. Please do not be discouraged if you are in the early stages of creation, no one is turned away.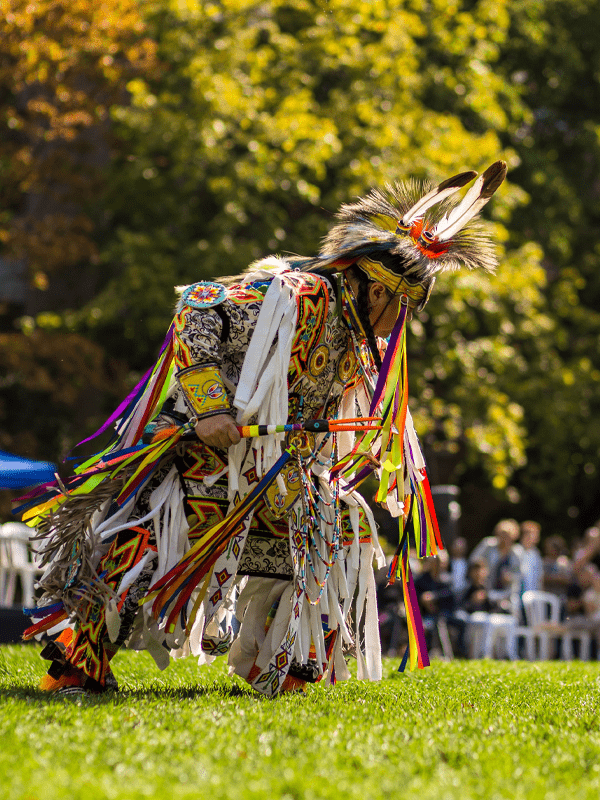 Vendors
The registration for the 2021 XU Pow Wow can be found (google form) here (external link, opens in new window) .
Every year a Vendor Marketplace is held on Friday and Saturday of the XU Pow Wow in the central Quad (43 Gerrard St. E). In 2020 we launched a Virtual Marketplace in response to COVID-19, a directory of vendors which is hosted year-round on our Pow Wow website (external link) .
We will do our best to accommodate as many vendors as we can!
For more information email vendors@torontomu.ca
Someone from our team will get back to you confirming information soon. Please note that due to resource restrictions we prioritize space for vendors who are from the XU community and those who self-identify as Indigenous, followed by members from the larger Indigenous community, then XU students and student groups, followed by the general public.
Logistics:
Our Virtual Marketplace is linked to our Pow Wow website. Every summer we work with vendors to register and either link their existing online store OR support vendors in building a store and selling online.
We promote the online vendor market for Friday September 25th, however it will continue to stay up all year long.
There is limited space and special considerations are in place to ensure equal distribution of vendors.
In lieu of registration fees we are asking for non-perishable donations to our food drive.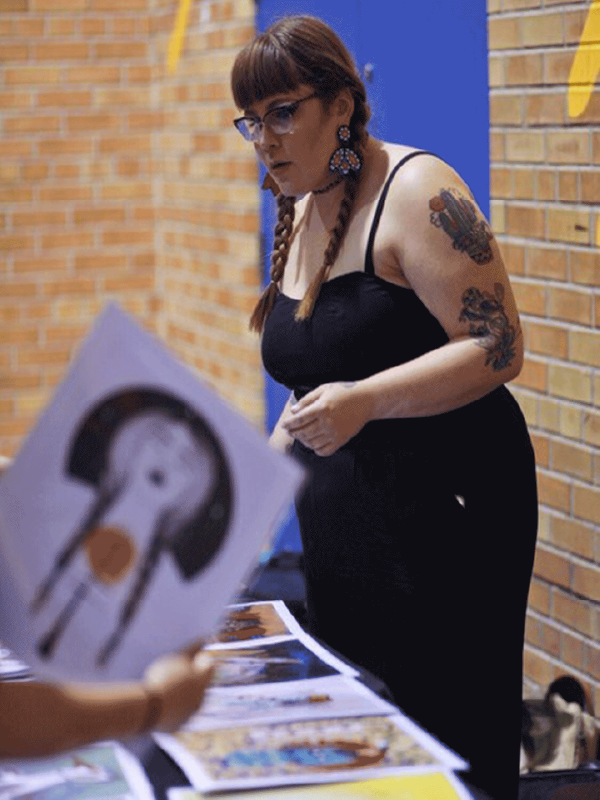 Support
In response to COVID-19, we are organizing a food, supply & PPE drive for the Native Men's Resource Center, the Native Youth Resource Centre, the Native Women's Resources Centre, Anduhyaun, Council Fire and the 2-Spirited People of the 1st Nations.
How to Donate:
September 20st - September 24th, 3pm - 9pm
80 Gould St, Toronto, ON M5B 2M7 (entrance across from Metro grocery store)
Donations can be brought to 80 Gould Street where our volunteers will be ready to receive items
What to Donate:
Non-perishable food items
Hygiene items (shampoo,sanitary napkins, tampons, etc.)
School items (backpacks, pencils, pens, notebooks, etc.)
Socks
First Aid Items (band-aids, polysporin)
Sleeping Bags
Tents
Personal Protective Equipment (masks, hand sanitizer)
Tarps


Thank you to the generous organizations who supported our Food and PPE Drive including: Crosslinx Transit, CESAR Ryerson, Superior Glove, Akran Marketing, SMP Canada &SSE Cares.
Our hearts are with those at 1492 Land Back Lane — Chi-Miigwetch, Thank You, for defending and protecting the Land.
You can find the 1492 Land Back Lane Legal Fund here (external link, opens in new window) .
Please join us in supporting these Land Defenders.