Alumni Spotlight: Helen Moise
March 03, 2020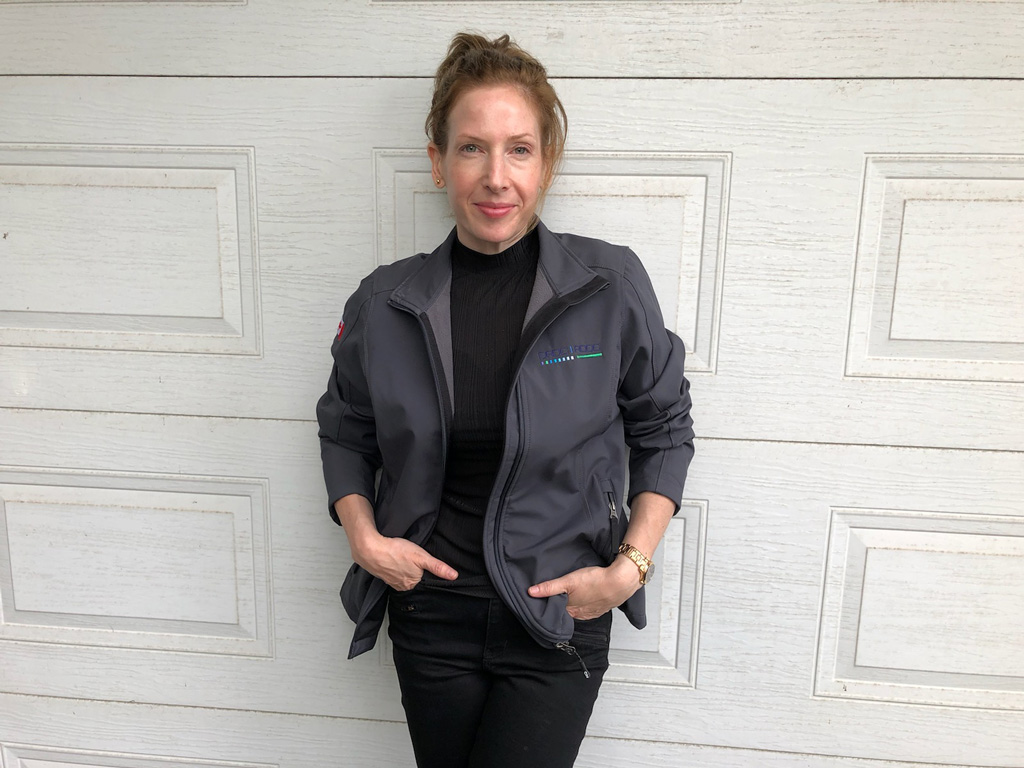 As a student, Helen Moise entered Ryerson focused on medical physics. But the further she studied, the more she realized that physics offered many different career possibilities and opportunities. Fast forward to today where she's now a member of Canada's national defence team. She's now paying it forward. Recently, her group hired a Ryerson co-op student from the Medical Physics undergraduate program.
Your current role sounds interesting. What does it involve?
I currently work at Defence Research and Development Canada (DRDC), an agency of Canada's Department of National Defence. My role is Defence Scientist, and it's a challenging but rewarding career! I conduct scientific research, help provide training, and also evaluate and develop technology related to radiological and nuclear threats. Our prime mission is to defend and protect Canada's interests domestically and abroad by providing knowledge and technological advantage.
What I enjoy about my career is the opportunity to collaborate with members of the Canadian Armed Forces (CAF), academia, industry, and with other defense team members, scientists and experts. It's also very satisfying to know that my contribution gives our CAF the knowledge and tools to carry out their missions safely and effectively.

Why did you choose Ryerson?
It's hard to pick one reason. I was very attracted by the high calibre of research and program within the Department of Physics. To this day, my graduate research work in the in-vivo measurement of strontium in human subjects using x-ray fluorescence spectrometry is still being talked about and used. That's the greatest feeling ever! Now, when I tell others what I did as part of my studies, courses and research at Ryerson, they're impressed. Of course, the vibrant, diverse campus surrounded by downtown life only added to my student experience.
How far did you take your academic studies?
After finishing my MSc in Biomedical Physics at Ryerson, I completed a PhD in Applied Radiation Sciences – Medical Physics at McMaster University. While I knew I had career opportunities with my MSc alone, I wanted further specialization in radiation and physics. I then worked as a post-doctoral fellow in materials engineering at the University of British Columbia.
What role did Ryerson play in your career journey?
Very positively! The two years of my MSc went by so quickly, but the education and experience gained during those two years have stuck with me. From the courses, teaching assistantships, research collaborations and department seminars, I gained skills and knowledge that transferred easily to my doctoral studies and future roles. The theoretical knowledge from the program has been instrumental in equipping me for my career and giving me a strong foundation to build on.
What good memories do you carry from your Ryerson days?
From the very first day, I felt welcome by everyone. There were so many activities to partake in. The Ryerson spirit and environment is so diverse and vibrant, I made many friends. There's always something going on and the Ryerson spirit amongst students is well felt. Although campus is located downtown, I particularly enjoyed the surrounding green space, where I could just sit on the lawn in between classes and take in the warm weather if I wanted to.
I'll always be grateful to my wonderful supervisor, Dr. Ana Pejović-Milić. She was just amazing to work with and learn from. Always passionate to share her expertise and knowledge with, she was tough but inspirational! To this day, as an alumnus, I've kept in touch with her. The other professors within the physics department I came across were equally engaging and I must appreciate the sense of humor some of them have. Looking back as an alumnus, I would say that it was a great overall student experience!