You are now in the main content area
Midwifery Education Program Equity Statement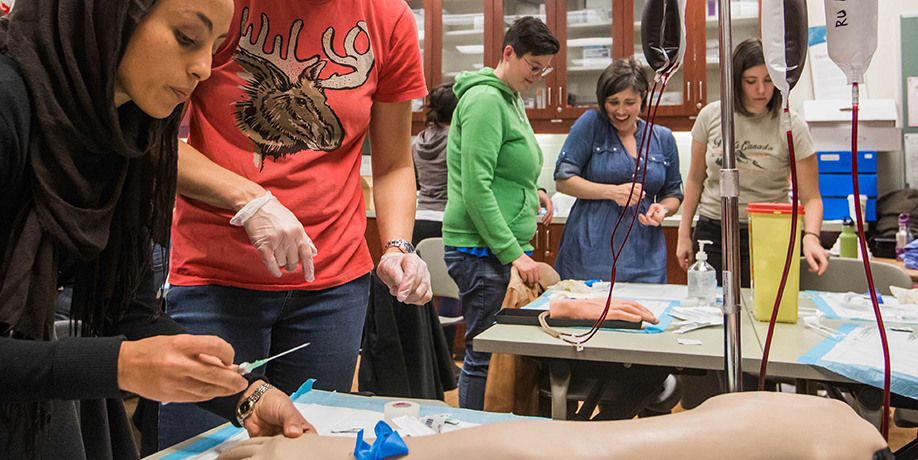 We ask all faculty, preceptors, learners and staff to challenge themselves around issues of diversity and equity, and to participate in the ongoing work of creating an environment that is welcoming, safe, accessible, and inclusive for all those involved in the Midwifery Education Program. We are committed to creating an open and respectful environment which supports all to learn about social difference and grow in their understanding of the structures that support inequality.
The Midwifery Education Program recognizes that inequity is maintained by discrimination against and systemic marginalization of people based on, but not exclusive to, ability, age, class, economic status, educational background, ethnicity, gender, geographical location, language, race, religion, reproductive and parenting decisions, and sexual orientation.
We are committed to:
Implementing equity principles in: admissions processes; academic curriculum; program structure and delivery; professional development; educational settings within the MEP such as classrooms, tutorials, and clinical practices.
Increasing diversity within the program.
Creating opportunities for dialogue and self-reflection supporting continual improvement of our social justice/anti-oppression framework.
Recognizing that the perspectives of those who are marginalized are integral to the processes of assessment and development of equity strategies.
Teaching students to work effectively across differences.
We also adhere to the relevant discrimination and harassment prevention policies of McMaster Universtiy and Toronto Metropolitan University.