RSJ students win at JHMs and COPAs
January 24, 2020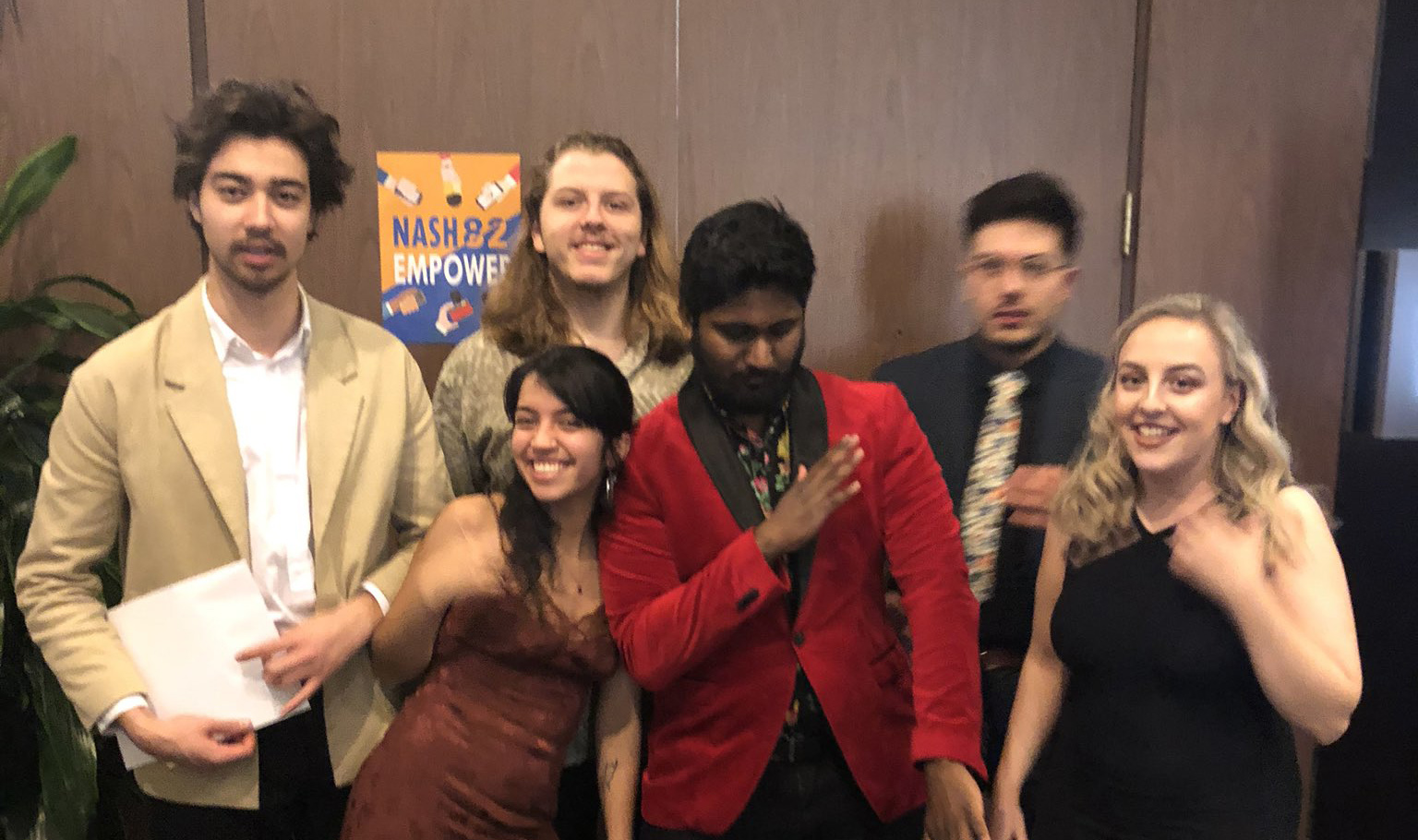 Ryerson Journalism students have recently been recognized by The John H. McDonald Awards for Excellence in Student Journalism , external linkand the Canadian Online Publishing Awards, external link.
The Eyeopener took home four JHM Awards, which are presented as part of NASH, Canada's annual national student journalism conference.
"The strength of The Eyeopener is often the journalism students who are demonstrating what they are learning by producing award-winning journalism," said Janice Neil, Chair of RSJ. "I'm sure it was a challenge to keep the focus on journalism last year when the very viability of the Eyeopener was under threat because of reduced funding from student fees—but there's nothing like producing award-winning journalism to make you feel vindicated."
The Eyeopener won both Best Publication of the Year and Best Online Media. RSJ student Tyler Griffin's piece on the racism faced by racially and ethnically mixed students, external link won in the features category. RSJ student Julia Mastroianni won the Sports Reporting Award for "Don't call me a tomboy, external link."
"We were also nominated for 12 awards in total which was an absolute honour," said Sarah Krichel, RSJ '19 and Editor-in-Chief of The Eyeopener. "Editors and volunteers for The Eye work so hard and I'm so proud to see that they get the recognition they deserve. Sometimes all you need is some sweet, sweet validation to tell you, hey, maybe journalism can work out for me!"
Krichel said that attending NASH and meeting student journalists from publications across the country made the awards ceremony even more meaningful.
"It meant so much to be recognized to the extent that we were, but even to be nominated alongside so many talented journalists we finally got the opportunity to meet was incredible," Krichel said. "Student journalism is truly a community where folks are all here to help each other become better storytellers and anytime an award was announced we were so happy for each other."
After the ceremony, they even celebrated together.
"Not to sound cheesy, but our new friendships made are better than any award we got!" Krichel said.
At the COPAs, RSJ students from the Hong Kong 360 course won first place for Best Interactive/Infographic Story in the Academic category. , external linkTheir achievement was featured in FCAD's Top Five newsletter: "RSJ group recognized nationally for innovative storytelling."
"To see students produce such award-winning work—the first time we offered an international reporting course—demonstrates how our students see a challenge and produce excellent journalism," said Neil. "It is always wonderful to see our students being recognized for their work."