You are now in the main content area
Tyler Harper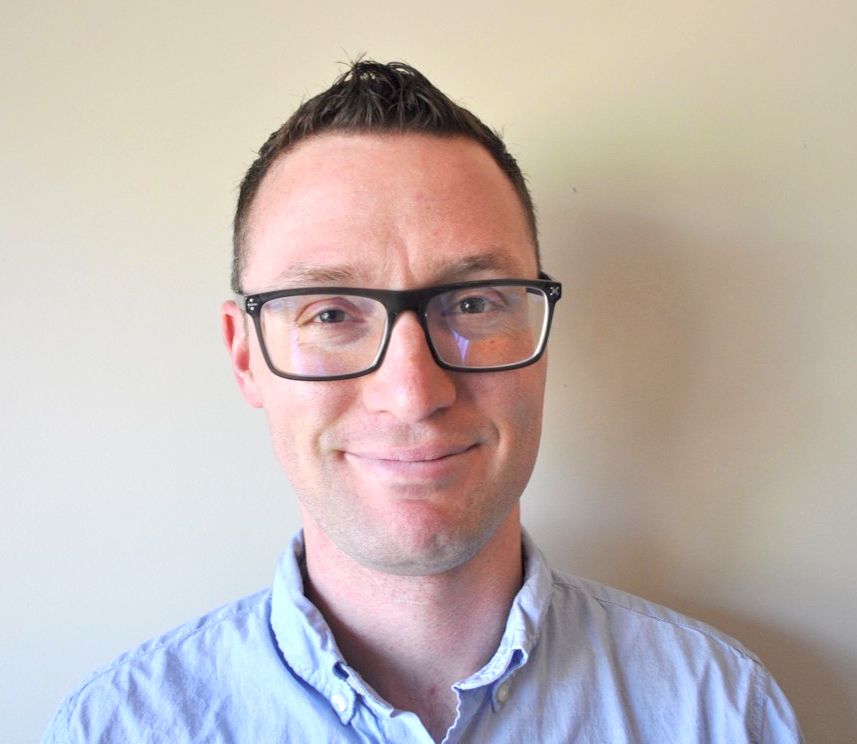 Tyler Harper, School of Journalism '10, is a reporter with the Nelson Star.
What did you originally see yourself doing when you first enrolled in journalism school?
It's cliche and a little embarrassing to say now, but I was a big fan of Hunter S. Thompson. 'Fear and Loathing on the Campaign Trail '72' had convinced me to be a journalist. I was young, politically fired up and gonzo journalism seemed like a fun way to make a difference while also making a career out of writing.
How had that idea changed by the time you graduated?
It completely changed. In my second year I was extremely fortunate to be hired on as a reporter-editor at The Canadian Press on the sports desk, where I ended up staying for six years. I got to learn from some of the best reporters in the country and very quickly decided the last thing anyone needed was gonzo journalism, which of course was already several decades past its deadline. The aspects of the job I treasure now - clear, concise writing, a strict adherence to accuracy and a distaste for sensationalism - were learned at CP and ingrained in me by the time I left [the university].
How did you arrive at your current position?
Serendipity. I was between jobs and my wife got a teaching position in Nelson at Selkirk College. That meant leaving Toronto for a city of 10,000 people in Interior B.C. where very few media jobs exist. I tried freelancing, which didn't work out so well (here is my knowing nod and hat tip to freelancers). We arrived here in August 2015. In December, the Nelson Star's sports reporter abruptly quit and I was told the job was mine if I wanted it.
What made you want to work at the Nelson Star?
At the start? A pay cheque. I had no other interest in working for the Star. I'd come from a national organization with dreams of being a baseball writer. I didn't much care for news. But that changed within a year of working here. Nelson is an incredibly vibrant city. There is always plenty of news, and the arts and sports communities are thriving. I also realized I had the freedom to chase and write the types of stories I always wanted, which is a credit to the team at the Star. The quality of journalism here is exceptional.
What is the best part of working for a local newspaper?
Firstly, I became a generalist here, and I love it. Whereas I used to be only focused on sports, now I don't know if I could stick to a specific beat. I write about everything out here. In the issue that just came out today I have stories about a manslaughter trial, systemic racism, a man who drowned, a hockey trade and a quilt used to honour the dead at a seniors facility. I also write a lot about education, affordable housing and the opioid crisis. Working here has made me curious about everything.
The second answer is editorial freedom. My colleague Bill Metcalfe and I are the only reporters at the paper, and we have the trust of our editors and publishers to do the work properly. If that means I want to go down a weird rabbit hole and emerge with a long feature, I don't have to ask permission. I also never take that trust for granted. It's a gift that's allowed me to find a lot of stories we may have missed otherwise.
What is the most challenging part of being a reporter at a smaller paper?
It's a fishbowl. I may write a critical piece about a person and see them the same day in the grocery store. That doesn't influence my reporting of course, but it makes the stakes higher than in a bigger market where I might be just one reporter on a larger team. We aren't the only game in town, there's an online-only competitor, three radio stations and a CBC bureau also in Nelson, but the Star moves the news needle here. Our standard for reporting is the same you would expect for The Globe and Mail, for example, and our readers not only hold us to it but also call us out if they feel we don't meet that standard.
What story are you most proud of working on?
A local artist named Darwin Greyeyes disappeared in 2017. I decided to investigate why and ended up spending five or six months on the story. I put my whole soul into the reporting and writing of it. When it was published in February 2018 it was the longest story the Star had ever published. The story won a BCYNCA Ma Murray feature writing award, which was terrific for our newsroom. But personally I felt very privileged to write an intimate piece about mental health. I've suffered from clinical depression, and Darwin had bipolar disorder and suffered from anxiety. His parents and three siblings had attended a residential school, which traumatized the family. The positive feedback I received from his family after it was published meant, and continues to mean, everything to me.
What's your favourite memory from J-school?
There's so many, but one in particular stands out. When Barack Obama was making his first presidential address in 2009, a large group of my classmates were watching together in one of the common rooms. We all knew we were watching history, and we were all on our way to great things as well. I felt very fortunate to be at [the university] and have a lot of fond memories. But something about that day sticks with me.
Any memorable School of Journalism professors during your time at the university?
Ivor Shapiro, who taught me to write with empathy. Bruce Gillespie, who now teaches at Wilfrid Laurier where he's program co-ordinator of the university's journalism program, taught me a love for long-form journalism. But there were so many others as well. Janice Neil, Kamal Al-Solaylee, Robert Cribb and the late Cynthia Brouse were so important to me during those years.
What advice would you give to current journalism students?
Leave major markets. Truly.
The Star is a Black Press paper. A couple years ago the company created a digital desk, introduced Slack and became a much more efficient news organization. It's been wonderful, because I've been able to see firsthand how much incredible work is done in smaller markets. The reporters I work with are a service to their communities and are in turn appreciated (and read) so much more than they might have been in Vancouver, for example.
Circulation numbers don't equal quality, especially now as we see more Canadian journalists being laid off due to a struggling industry, poor financial management or now a global pandemic. If the craft of journalism matters to you, go find the opportunity to do it even if it means a smaller paper. You might be surprised by how rewarding it is.
Grads at Work is an occasional series of profiles of alums. If you know of a notable grad you'd like to see featured, send us an email at office.journalism@torontomu.ca.