You are now in the main content area
Sabina Sohail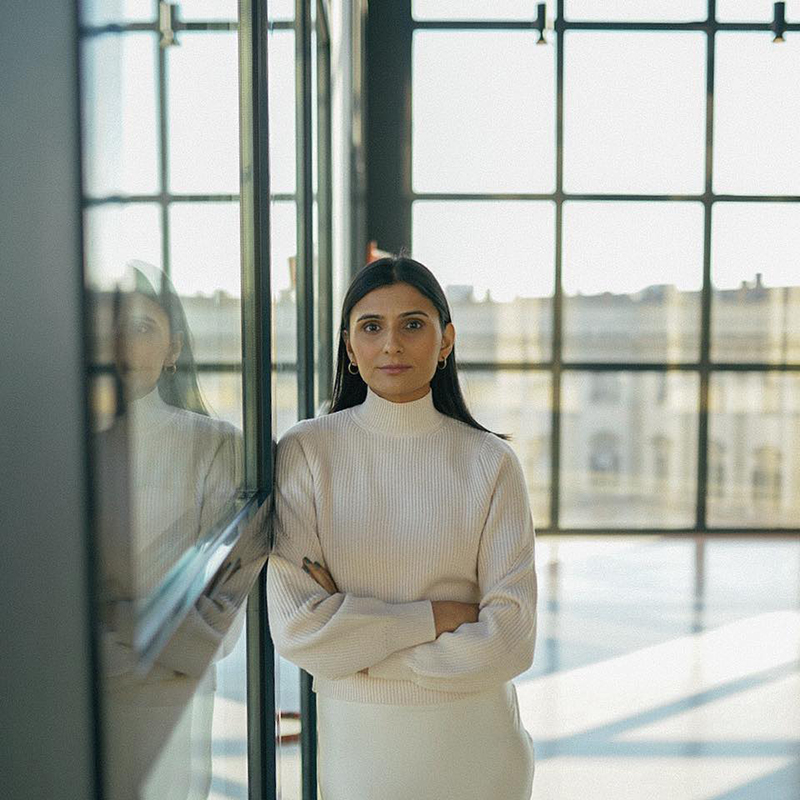 Sabina Sohail, external link, BJourn '13, is Coordinator, Digital Content at Indigo.
What did you originally see yourself doing when you first enrolled in journalism school?
I originally wanted to be a reporter or anchor, and I focused my courses to lead me down that career path. But the universe had something else in mind, and I fell into the world of digital media after graduating.
What are some memorable moments you've had since graduating and arriving at your current position?
I've had the opportunity to work at some amazing publications including House & Home Magazine—my first "real job" after uni. I was the junior digital editor for three years, then decided to move to the U.K. on a working holiday visa. It really changed my life professionally and personally. I got the opportunity to work as a Social Media Editor at Dezeen, an architecture and design magazine I had admired for a long time. When I moved back to Toronto, I did some freelancing, offering writing and social media services. After about a year, I landed my current role at Indigo which allows me to be more creative, and I'm loving it.
What's one of your favourite memories from J-School?
Working on the *Ryersonian in my fourth year. It was our first real taste of what it's like working in a functioning newsroom. It was a lot of fun!
What advice would you give to current journalism students?
I can't stress enough the importance of internships and freelance work during uni. This is how you build your portfolio and make connections. Try everything. Say 'yes' to every opportunity that comes your way. You won't know what area of journalism you want to pursue unless you give it a try.
Where do you see yourself and your career heading in the future?
I will continue in the world of digital and perhaps expand into marketing. But also, I would like to write a book at some point down the line. I have a few ideas — I just need to make the time to get them down on paper.
Grads at Work is a series of profiles of alums. If you know of a notable grad you'd like to see featured, send us an email at office.journalism@torontomu.ca.
*The name of the publication has since been changed as has the name of the university. You can read more about the philosophy behind this name change at Toronto Metropolitan University's Next Chapter.